July 15, 2016 10.43 am
This story is over 65 months old
Teachers complete daredevil skydive to raise funds for North Hykeham school library
Four fearless teachers have taken part in a 15,000ft skydive as part of fundraising efforts to refurbish their school's library. The headteacher, deputy, and two assistant heads from Sir Robert Pattinson Academy in North Hykeham undertook the daredevil skydive, pushing the fundraising total to just short of £6,500. Money from the successful sponsored dive by…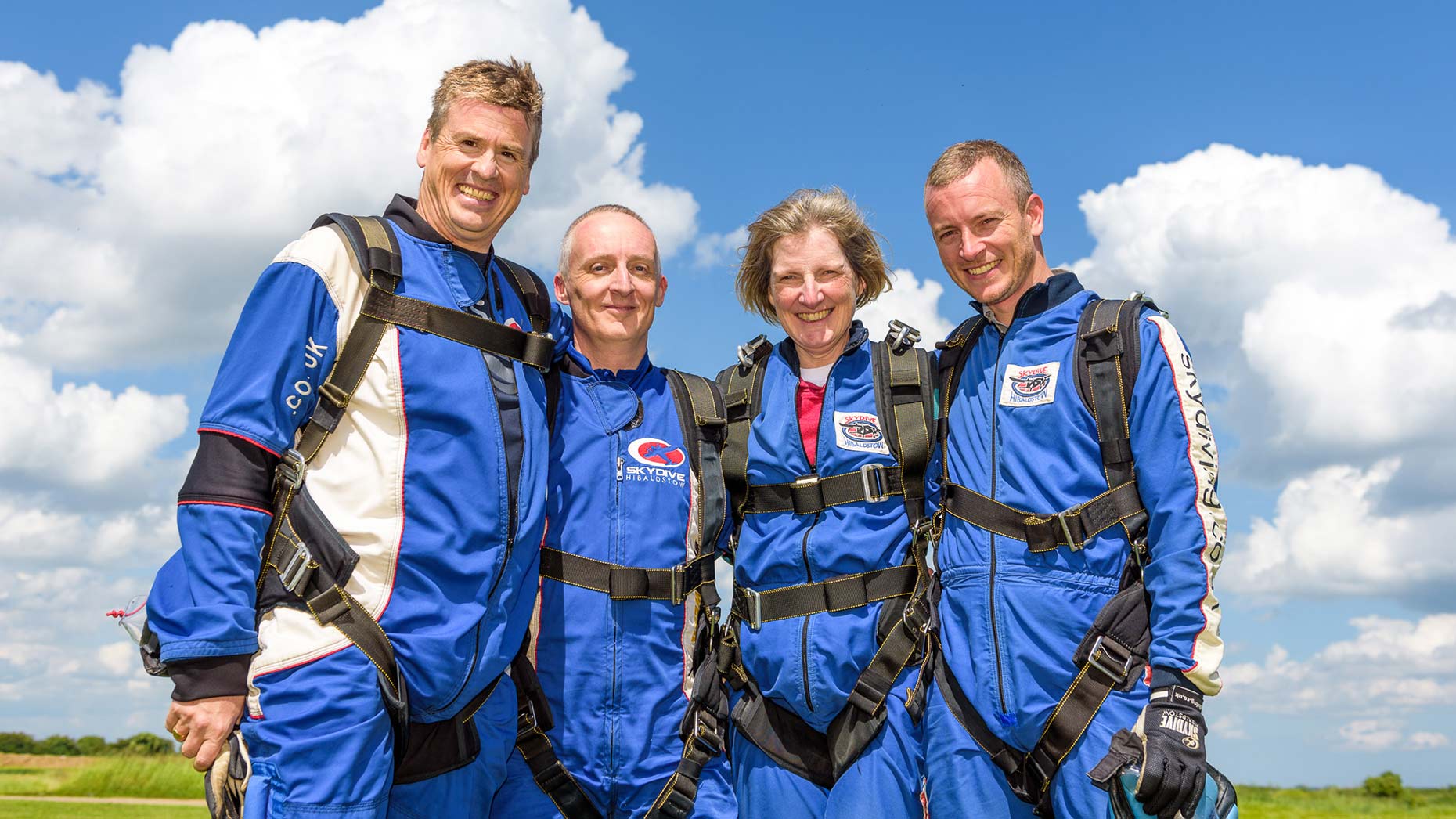 Four fearless teachers have taken part in a 15,000ft skydive as part of fundraising efforts to refurbish their school's library.
The headteacher, deputy, and two assistant heads from Sir Robert Pattinson Academy in North Hykeham undertook the daredevil skydive, pushing the fundraising total to just short of £6,500.
Money from the successful sponsored dive by Helen Renard, Nick Honey, John Griffiths and Tony Dickens will be used to help fund a £40,000 project to move the library, part of the original school built in 1953, to a new location.
Part of the money will be spent on providing more new technology and updating the library's stock of fiction.
The library project is part of a wider scheme to encourage reading which will further improve literacy levels.
Staff and students at the North Hykeham academy have already participated in the Lincoln 10K and other fundraising efforts are planned in the coming weeks.
Headteacher Helen Renard said: "We were all very nervous but knowing it was for such a good cause certainly spurred us on.
"We are all delighted that we have made such great strides in our fundraising and we are excited about creating a wonderful new space that will encourage a love of reading."
Donations to the school's fundraising target of £10,000 can be made here.