Ten more Twyford Woods illegal ravers jailed after two day hearing
Ten ravers who were amongst a mob that attacked police attempting to close down an illegal event at Twyford Woods in South Lincolnshire were today (Friday, July 22) jailed after admitting being involved in the violence. The sentences of the ten, together with a further eleven defendants who were dealt with yesterday, means that jail…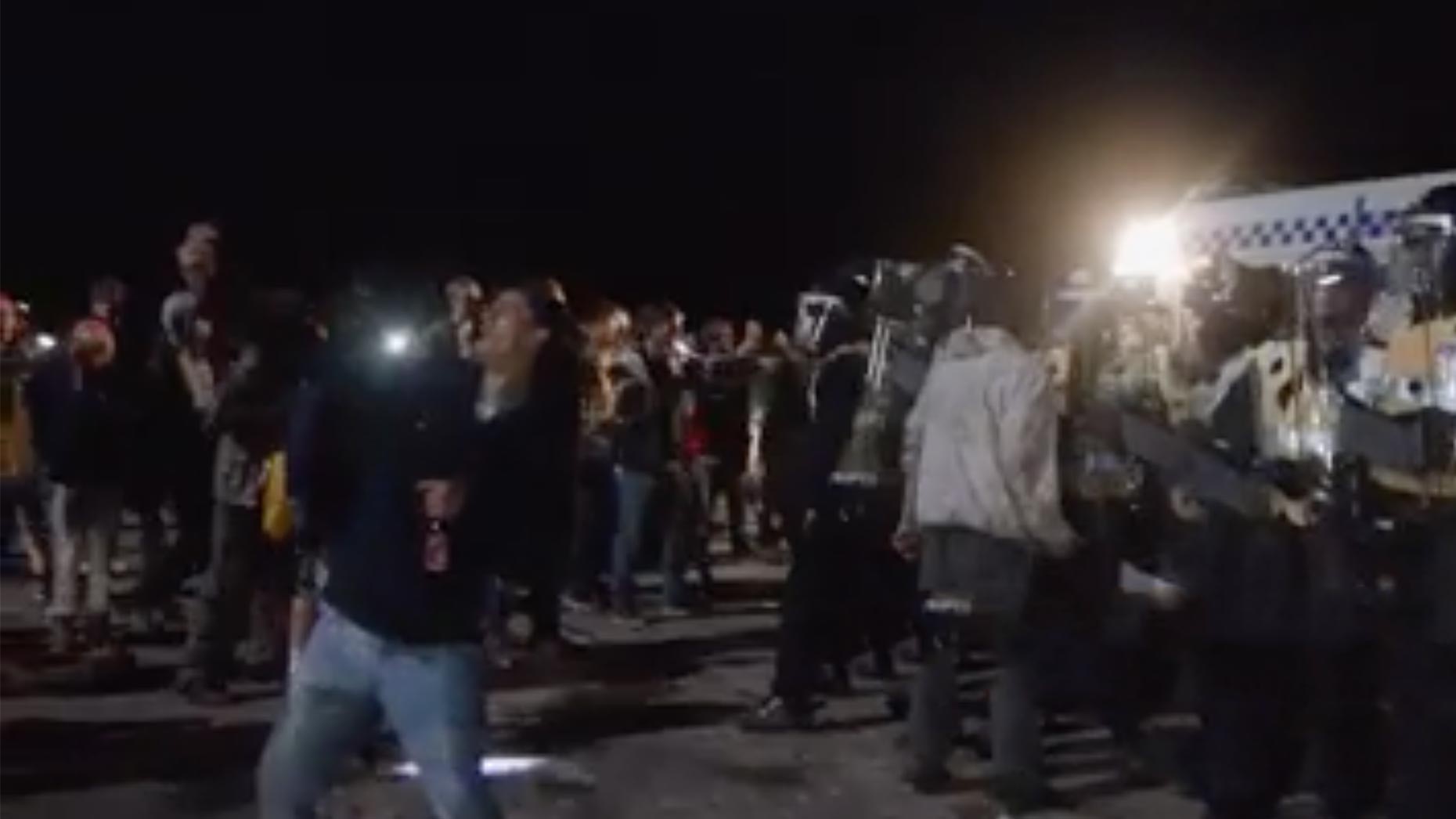 Ten ravers who were amongst a mob that attacked police attempting to close down an illegal event at Twyford Woods in South Lincolnshire were today (Friday, July 22) jailed after admitting being involved in the violence.
The sentences of the ten, together with a further eleven defendants who were dealt with yesterday, means that jail terms totalling 31 years were handed out over the two day hearing at Lincoln Crown Court.
A teenage boy, who kicked a police van and was described as the least involved, was given a suspended sentence.
The court was told that 26 police officers were injured in the violence which occurred in May last year at the Forestry Commission site at Twyford Woods alongside the A1.
Officers were punched and kicked and had missiles including bottles and scaffolding poles thrown at them and at one point ravers sprayed police with diesel fuel.
Judge Michael Heath, passing sentence, told them: "This was large-scale public disorder. That disorder became very ugly.
"Immediate custodial sentences have to be imposed to punish each of you and to provide an element of deterrence to those who may be minded to engage in violent disorder in similar situations against police officers trying to do their job."
"The police have the unenviable and unpopular task of enforcing the law and if when they are trying to do this they are subjected to violence and threats of violence that is intolerable.
"The courts must do what they can to protect police officers who are lawfully performing their duties."
Today Ross Porter, 29, of Blackwater, near Camberley, Surrey, was jailed for two and a half years. He was given a three month consecutive sentence for being in breach of a suspended jail sentence.
Sentences of two years were given to Benjamin Moore, 20, of Lowestoft, Suffolk, Scott Lamond, 29, of Roath, Cardiff and Robert Cooper, 20, of Finchampstead, Berkshire.
Five defendants were each jailed for 18 months. They were Michael Carden, 23, of Brimscombe, Gloucestershire, Alfie Clutterham, 19, of Ashley, Cambridge, Dale Waring, 20, of Outwell, Norfolk, Oliver Rickman-Williams, 26, of Ranwick, Gloucestershire, and Joseph Collins, 27, of Lowestoft, Sullfolk.
Two other defendants each received 12 months. They were Dale Hopcroft, 23, of Dereham, Norfolk and Kieran Wilson, 23, of Hoveton, Norfolk.
Benjamin Richardson, 18, of Millfield Road, Metheringham, was given nine months at a young offenders' institution suspended for 12 months with 120 hours of unpaid work.
All 11 defendants admitted violent disorder on May 24, 2015.
Jonathon Dee, prosecuting, said that police arrived at the rave following complaints from local residents.
Officers began closing down the five stages that had been set up and quickly met with resistance from the ravers.
The most serious violence occurred when officers moved in on the final stage with police being confronted by a mob of between 300 and 500 ravers.
Mr Dee said: "This was a period of violent wholescale public disorder which started when police went to break up an illegal rave.
"The violence occurred when the police tried to dismantle three of the stages. There was large-scale resistance.
"There were a large number of people involved in the violence. Missiles were being thrown and individuals were attacking the police.
"Officers met with concerted resistance. Bottles, stones, lengths of wood and a scaffolding pole were thrown."