July 27, 2016 9.39 am
This story is over 88 months old
Vulcan 60th anniversary trail comes to Lincolnshire
A new trail dedicated to the Vulcan Bomber's local significance has been launched in Lincolnshire. Leaflets for the trail are now available at the Cranwell Aviation Heritage Centre and other North Kesteven visitor attractions, as well as aviation heritage sites across the county. The trail was launched on the 60th anniversary of the first Vulcan arriving…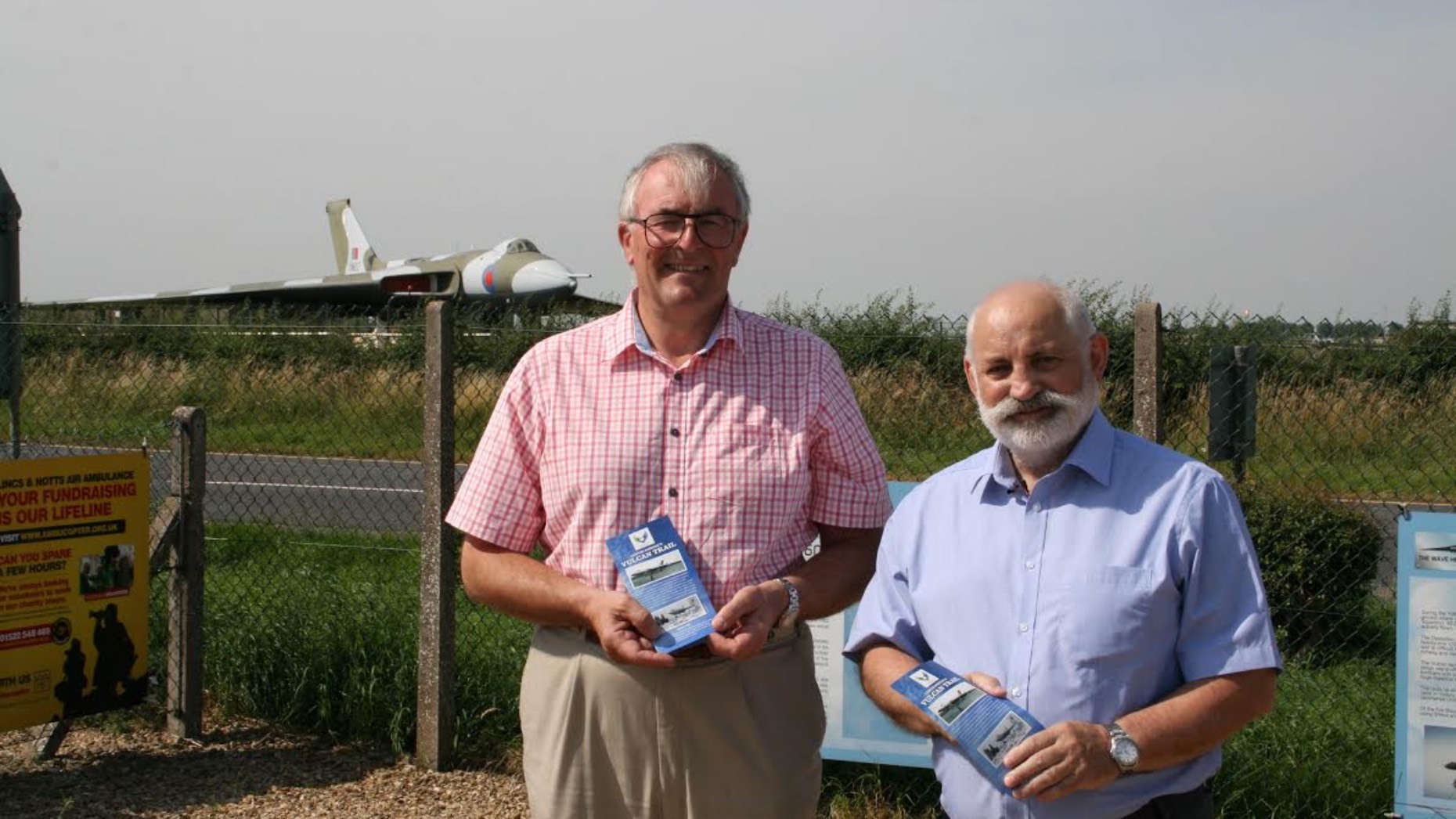 A new trail dedicated to the Vulcan Bomber's local significance has been launched in Lincolnshire.
Leaflets for the trail are now available at the Cranwell Aviation Heritage Centre and other North Kesteven visitor attractions, as well as aviation heritage sites across the county.
The trail was launched on the 60th anniversary of the first Vulcan arriving at RAF Waddington, at the Waddington Aviation Viewing Experience, the WAVE, on the A15.
Vulcan XM607, which famously bombed Port Stanley in the Falklands War, is highly visible as RAF Waddington's gate guardian.
RAF Waddington was the UK's first and last Vulcan base and joins RAF Scampton, where a Roman road was diverted to allow for runway extension to accommodate the supercraft, and RAF Coningsby as sites of particular interest on the trail.
At the launch were four former Vulcan pilots and crew spanning its decades of service.
One of whom was North Kesteven District Councillor Lance Pennell who piloted the legendary craft over four years up to 1981 with 101 Squadron.
He said: "Like the Lancaster, the Vulcan is iconic to Lincolnshire and a great draw to many aviation enthusiasts.
"It is really great to celebrate the Vulcan's association with Lincolnshire and its legacy in this way and I encourage anyone to pick up a leaflet and step out on a journey of discovery."