August 8, 2016 10.03 am
This story is over 87 months old
First Look: New Lincoln specialist coffee shop on Steep Hill
A new Amazonian tribe-inspired, specialist coffee shop will open on Steep Hill in Lincoln this week, creating five new jobs. Makushi Coffee Limited, which will open on Tuesday, August 9, will provide caffeine lovers with speciality brews from the Nicaragua Cerro de Jesus region. The shop will replace former cake shop Bonbonbouche, which closed last…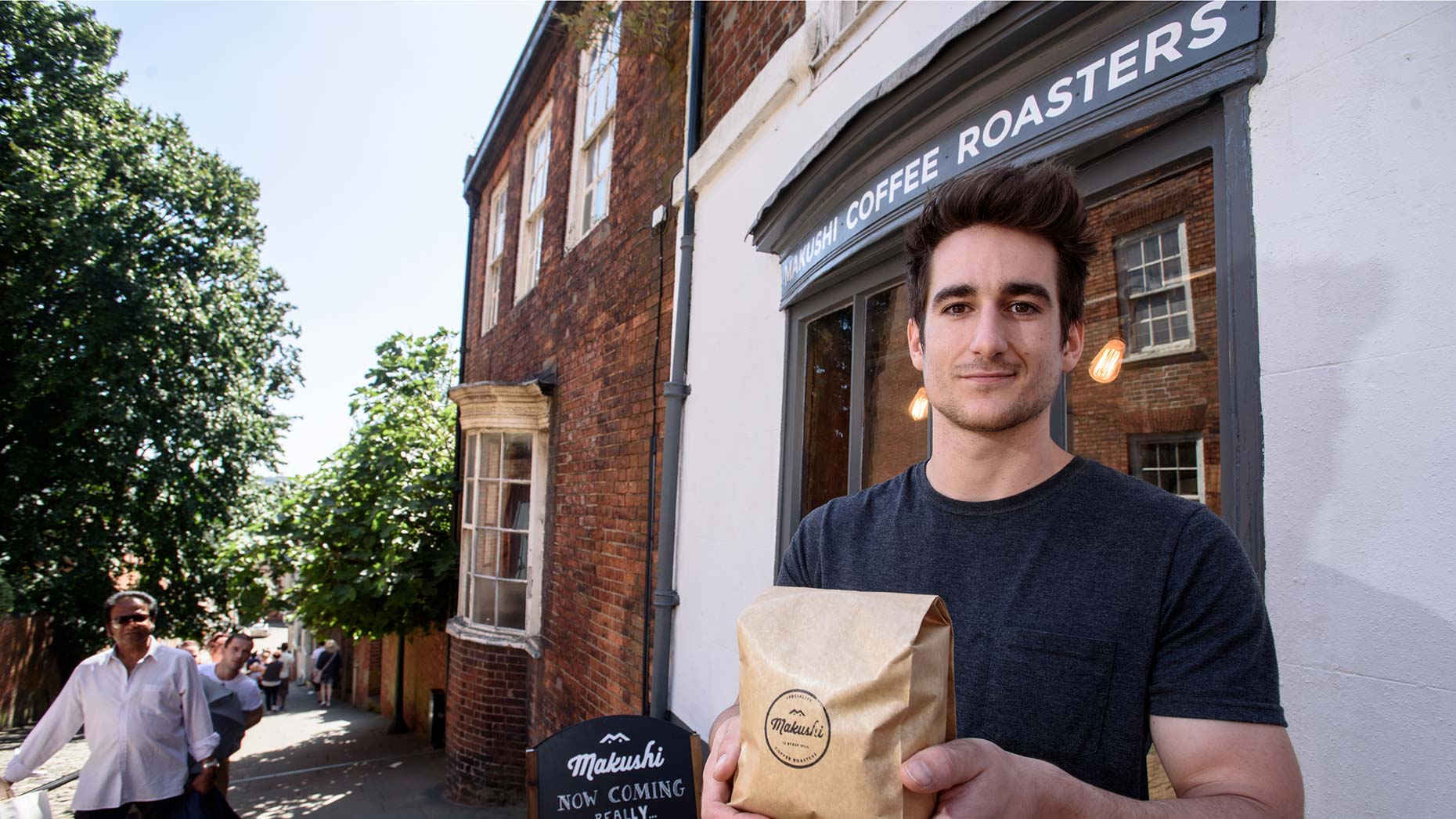 A new Amazonian tribe-inspired, specialist coffee shop will open on Steep Hill in Lincoln this week, creating five new jobs.
Makushi Coffee Limited, which will open on Tuesday, August 9, will provide caffeine lovers with speciality brews from the Nicaragua Cerro de Jesus region.
The shop will replace former cake shop Bonbonbouche, which closed last month.
Owner Ernie Wetton said: "Once we get a new shipment in, we cup different roast profiles until we find one that best suits the coffee and is giving the customer the best possible product.
"We roast all our own coffees in store, we roast speciality coffee, which has been graded at over 80%, and imported from sustainably maintained farms all around the world.
"We're also baking all our own cakes, bread, soups and various other treats in store too."
The shop itself has seen a complete refit with up-cycled tables and chairs and the original walls and stonework exposed.
The team are also currently working on an outdoor covered and heated garden, which can seat up to 20 covers with blankets, if required. It is expected to be ready next month.
Makushi Coffee Limited is a name inspired by Ernie's time spent in the Amazon rainforest with the Makushi tribe.
He said: "They were teaching me how to survive in the jungle and while I was staying with them they gave me a coffee that was like nothing I had tasted before. It made me realise just how different coffee could be and how many different forms and flavours it can take.
"This then sparked an interest that has led to me becoming part of the industry. Ever since my time spent with them the word Makushi has always brought back great memories.
"As a salute to great people, great experiences and great coffee we bare the name Makushi in the hope of passing on more great experiences ourselves."