August 3, 2016 9.22 am
This story is over 86 months old
Lincoln entrepreneur seeks funding for voice-powered home automation gadget
A Lincoln entrepreneur has turned to crowdfunding for a new product idea that allows people to control appliances in their home with their voice. Mark van der Spuy has launched a Kickstarter campaign to raise £36,500 for his voice recognition hardware VOME (a mix of 'voice' and 'home'), which allows users to turn all electrical equipment with…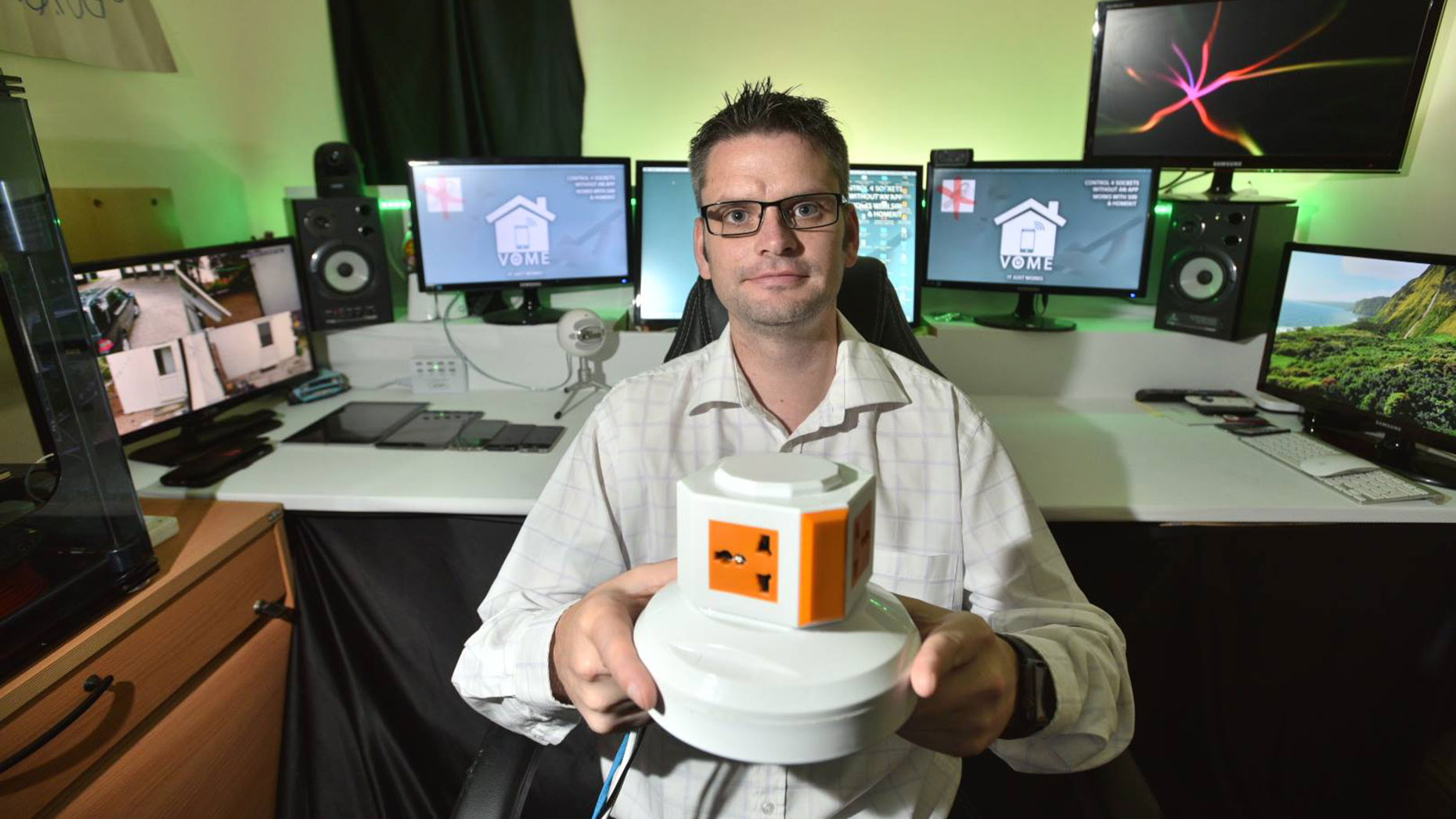 A Lincoln entrepreneur has turned to crowdfunding for a new product idea that allows people to control appliances in their home with their voice.
Mark van der Spuy has launched a Kickstarter campaign to raise £36,500 for his voice recognition hardware VOME (a mix of 'voice' and 'home'), which allows users to turn all electrical equipment with a plug on and off at a simple command.
He is also currently looking for an investment partner to help get the product onto the high street.
VOME works with Apple iOS 10 devices to control electronics by asking Siri, the voice assistant, to turn the device on and off with no need for third-party applications.
Mark spent three years researching and developing VOME before developing it into a commercial proposition.
Currently in the development stage, the Kickstarter appeal will run until August 19, at which point, should it be successful, Mark will start pilot runs and begin production ready for release in December.
Mark said: "It costs £89 plus shipping and will work with all your current bulbs and plugs. This means you don't need to go out and spend £25 or more on each smart bulb or £120 on hubs.
"The main unique selling proposition of the product is that it does everything on its own. Setup is as easy as plugging it in and renaming the points. It just works in a couple of minutes.
"As a registered Apple Developer I have been developing this software for the past few months.
"The product utilises the latest unreleased smart home technology from Apple.
"When you plug it in, VOME already speaks directly to Siri and home kit and is accessible on all your iOS devices.
"It can also be used as the power source for your home appliances and it connects to your entertainment systems and electrical devices.
"If it has a plug and is rated under 10amps it will work."