August 2, 2016 1.53 pm
This story is over 87 months old
Lincoln wildlife park to save Joseph Banks Conservatory from demolition
A Lincoln wildlife park has stepped in to save one of the city's most iconic and historic buildings. The Sir Joseph Banks Conservatory was at risk of being demolished as part of the redevelopment of The Lawn in uphill Lincoln. However, Woodside Wildlife Park, will relocate the structure to its site east of the city, along…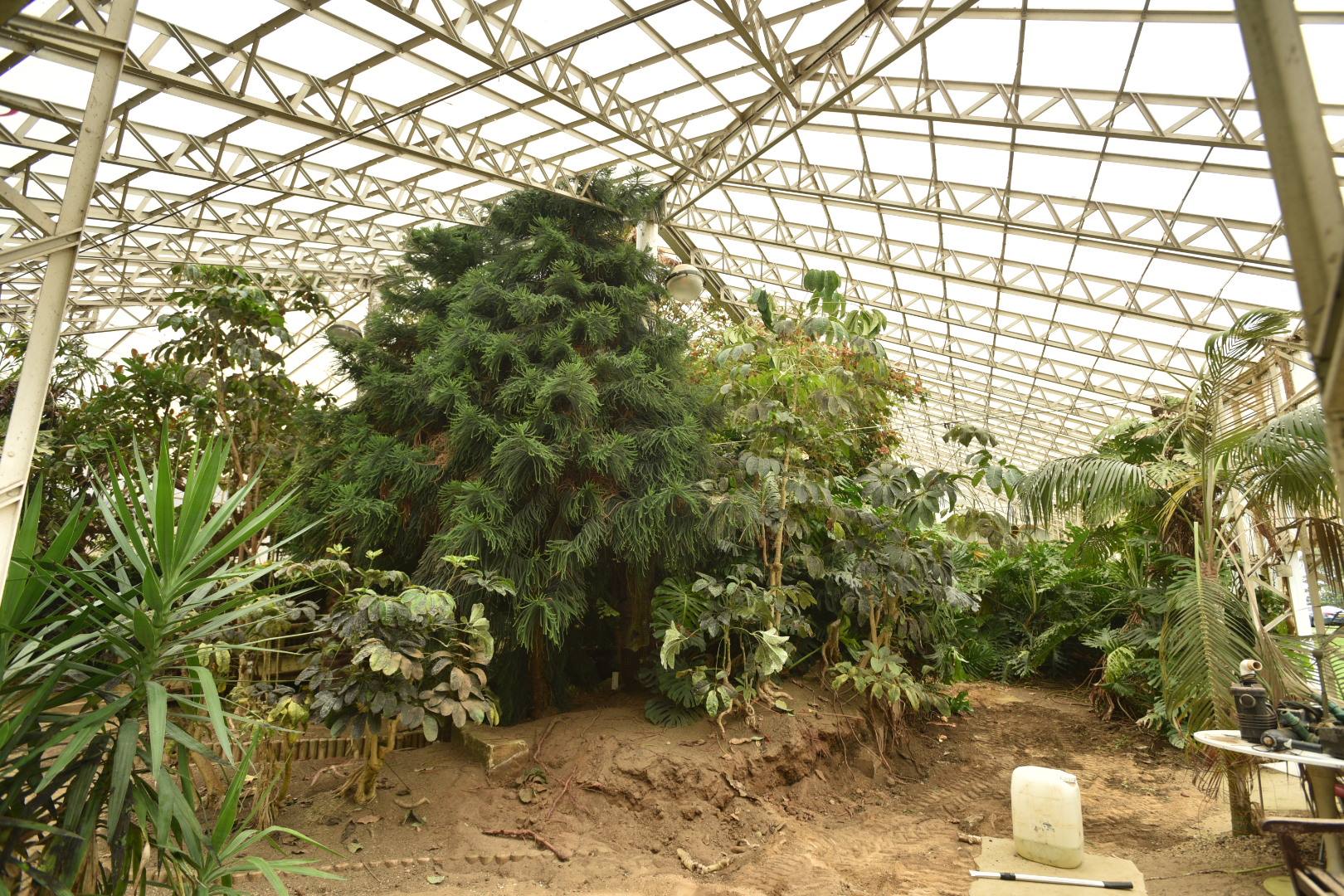 A Lincoln wildlife park has stepped in to save one of the city's most iconic and historic buildings.
The Sir Joseph Banks Conservatory was at risk of being demolished as part of the redevelopment of The Lawn in uphill Lincoln.
However, Woodside Wildlife Park, will relocate the structure to its site east of the city, along with all the fish and plants.
Work started on the relocation of the structure on August 2.
The park has plans to retain the conservatory "as a journey of discovery" but concentrate more on education and conservation.
Crocodiles, red pandas and coral reef aquariums are all hoped to be inside the new attraction when it opens in 2017.
Neil Mumby, director of Woodside Wildlife Park, said: "The whole thing is going to be kept as it is structurally sound and over the next few weeks it'll be taken down piece by piece.
"The conservatory is due to open at our park next Spring as we want to change it completely inside. At the moment, it's a plant house but we want to incorporate animals into it as well but ensuring that we retain it's heritage.
"We'll look to keep the plants around the world feature but also highlight the changes in our planet since Sir Joseph Banks' journey in the 18th century."
As previously reported, RW Stokes & Sons was given planning permission for their revamp of The Lawn complex in April 2016.
The Lawn would become the company's headquarters, and would house a coffee roastery, packaging, storage, offices, a viewing area, café and restaurant.
A stokes spokesperson said: "Stokes Tea and Coffee are delighted to work alongside Woodside Wildlife in a joint venture to re-house the plants and fish inside the Joseph Banks Conservatory.
"Many people believe that the conservatory is a historic building when it was actually only erected in 1989.
"The reason for it being built initially was to hold plant species collected by Sir Joseph Banks on Cook's voyage to Australia. However, it is now in a dilapidated condition and is no longer sustainable.
"Stokes were so disappointed when they were informed of its condition that, rather than demolish it, they endeavoured to find a way in which to sympathetically take down the structure and to re-house the fish and plants therein. Woodside Wildlife kindly provided the solution and the decision was made to relocate the conservatory to the local wildlife park.
"A donation has been made to the Joseph Banks Society towards a new, more suitable, visitor centre which will be sited next to the walled garden within the grounds of the Lawns."
New jobs would be created through additional retail outlets and the restaurant outlined in the plans, and events space would be utilised for themed evenings such as jazz nights, live music and theatrical performances.