August 18, 2016 2.11 pm
This story is over 68 months old
Lincolnshire's flourishing tourism industry grows by £80m after surge in visitors
Lincoln has played a key part in an £80 million boost to Lincolnshire's tourism economy. The value of the county's tourism industry rose to £1.34 billion in 2015, according to the latest Scarborough Tourism Economic Activity Monitor (STEAM). Figures have shown that Lincolnshire attracted nearly 20 million visitors last year. This was an increase of 1.37 million…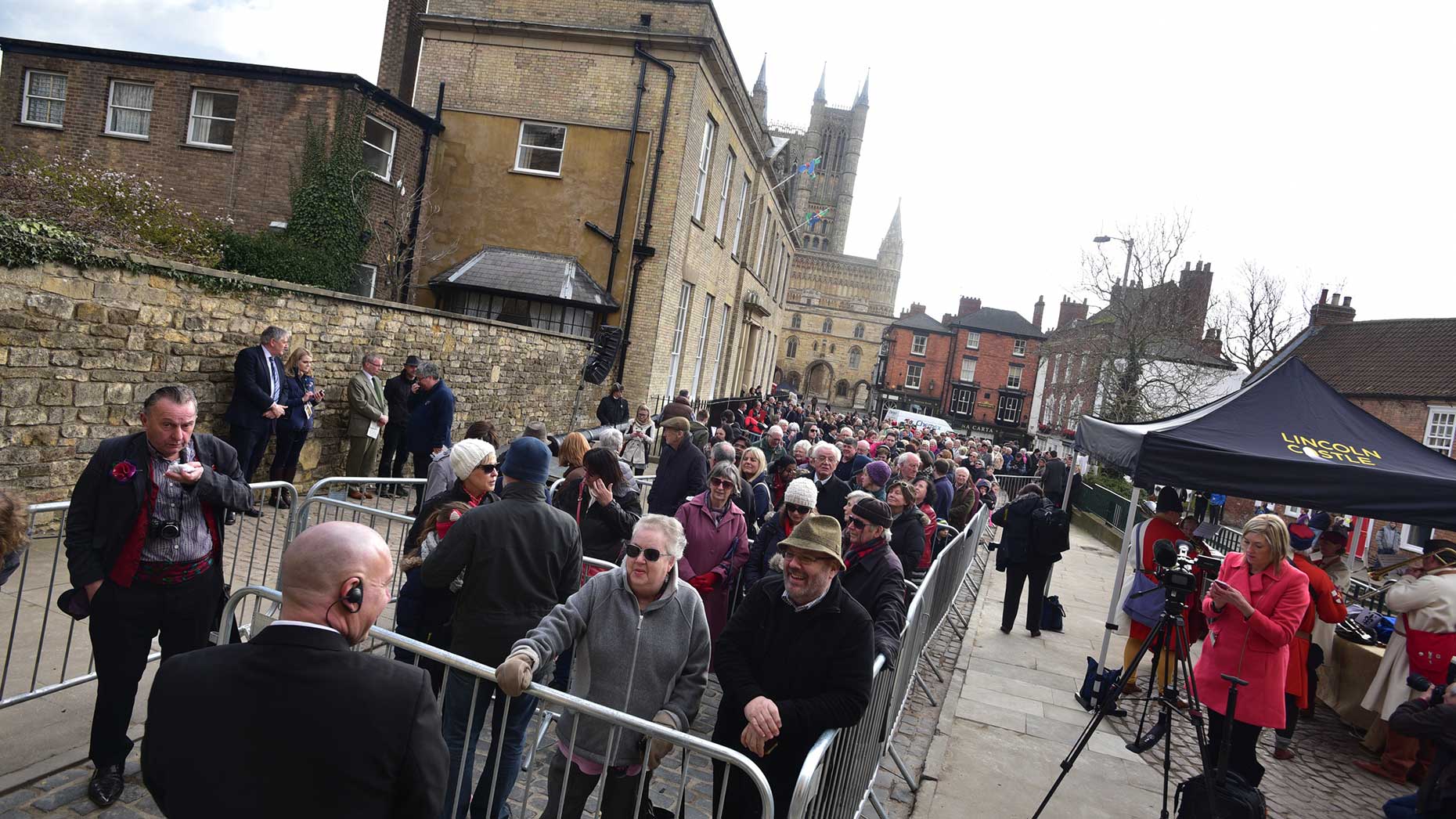 Lincoln has played a key part in an £80 million boost to Lincolnshire's tourism economy.
The value of the county's tourism industry rose to £1.34 billion in 2015, according to the latest Scarborough Tourism Economic Activity Monitor (STEAM).
Figures have shown that Lincolnshire attracted nearly 20 million visitors last year.
This was an increase of 1.37 million compared with 2014, boosting the economy to 33% more than its value in 2010.
Several projects around the county, including the revamped Lincoln Castle, as well as ongoing investments into the coastal regions has been seen to significantly help attract more visitors to the area.
Poppies Wave, which is currently displayed at Lincoln Castle, attracted 200,000 visitors in just six weeks and will be on display until September 4.
Councillor Colin Davie, Executive Member for Economic Development, said: "Tourism is a key industry for the county economy, and we're working hard to attract even more visitors.
These figures show that our efforts, and those of our partners, are paying dividends.
"With the re-opening of Lincoln Castle, the Magna Carta 800 celebrations and the visit of the iconic Poppies: Wave sculpture, we've put Lincolnshire firmly on the map over the last two years.
"At the same time, tourism continues to boom in our popular coastal resorts, underpinned by the ongoing success of businesses like Butlins, who have invested millions in creating a bigger and better offer for visitors.
"Projects like the new visitor centre at Gibraltar Point and the outdoor theatre space at Chapel St Leonards are helping to extend the traditional tourist season, cementing our position as a coastal powerhouse.
"We've also recently seen an £8 million re-vamp of Away Resorts Tattershall Lakes Park, underlining the confidence the private sector has in our potential as a tourist destination.
"And with the new Sutton Bridge Marina, the Mayflower 400 celebrations and much more on the horizon, I'm confident we can build on this momentum and break the £2 billion mark by the end of the decade."