August 19, 2016 9.14 am
This story is over 87 months old
In pictures: Terrible parking attempts in Grimsby and Cleethorpes
The team at Lincolnshire Reporter has searched far and wide and brought together some of Grimsby and Cleethorpes' worst parking attempts, spotted by residents in the area. Taking a stand against parking peeves, many have contributed to Facebook pages Spotted: Grimsby, Parking like a t**t in Grimsby/Cleethorpes and Bad Parkers and Drivers: Exposed. Have you seen any examples that deserve the…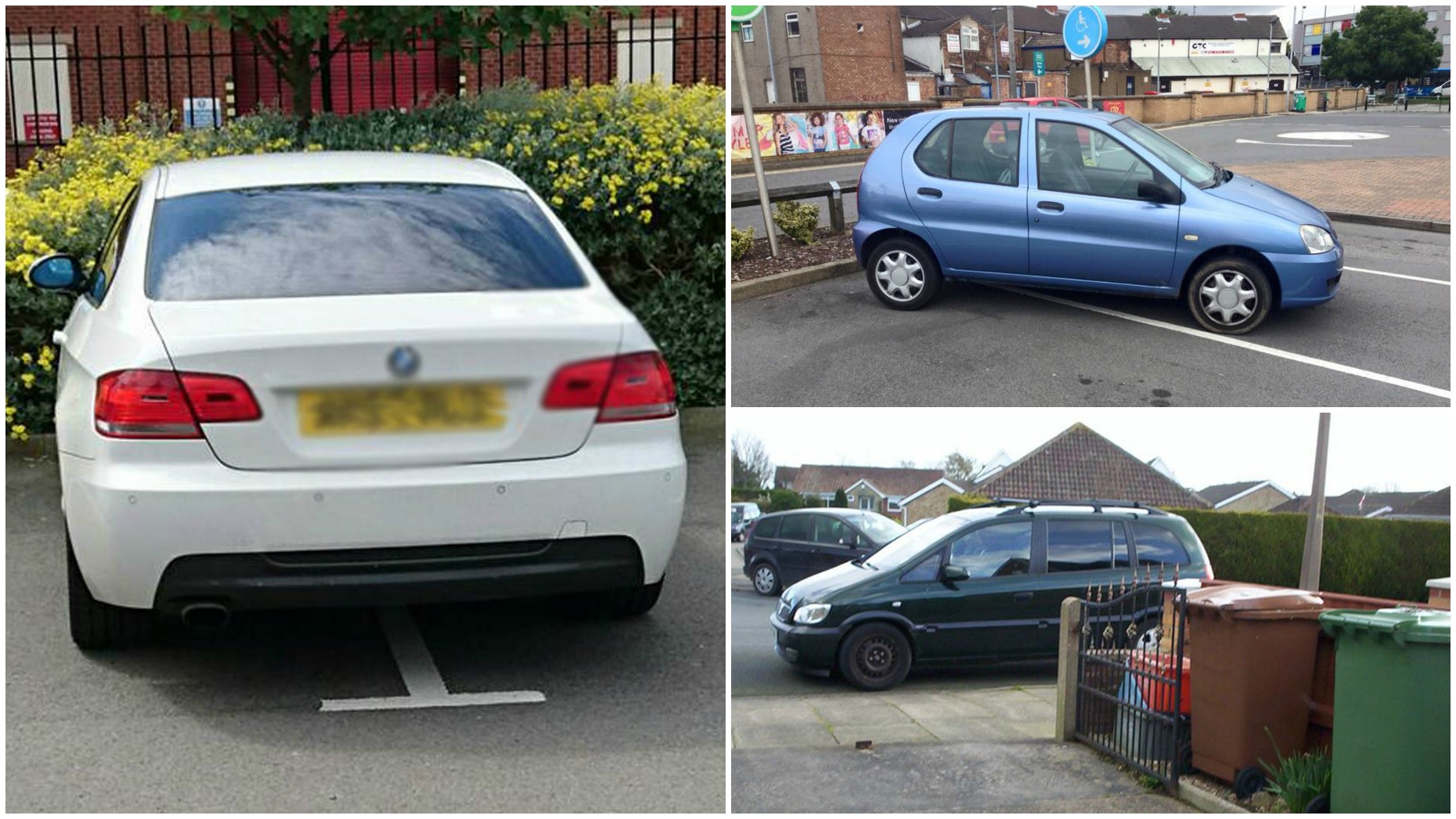 The team at Lincolnshire Reporter has searched far and wide and brought together some of Grimsby and Cleethorpes' worst parking attempts, spotted by residents in the area.
Taking a stand against parking peeves, many have contributed to Facebook pages Spotted: Grimsby, Parking like a t**t in Grimsby/Cleethorpes and Bad Parkers and Drivers: Exposed.
Have you seen any examples that deserve the title 'Grimsby/Cleethorpes' worst parker'?
Here are some of our favourites:
---
Terrible two
We know that it can be a bit of a squeeze in these kinds of car parks but there is no need to take over three spaces with two cars!
---
Eager to get on the beach
Clearly in a rush for an ice cream and a ride on the helter-skelter, this driver forgot that you're not supposed to park on the path.
---
Round the bend
It's is always great when you can't see anything because a car is parked on the corner. Not.
---
Room for two
Just a tad over the line there… Which bay was this driver trying to park in?
---
In the way
They didn't want to leave their house anyway…
---
Centre of attention
Tesco needs to get a bigger car park! This poor driver had to park in the middle of a tarmac area as they couldn't find a space.
---
On a slant
We think their reverse bay parking needs a little work.
---
Did you take any photos or dash cam videos of Lincolnshire drivers that deserve a spot on Lincolnshire Reporter? Email them to [email protected]