September 15, 2016 7.01 pm
This story is over 86 months old
Search launched for artists to decorate 2017 Lincoln Knights' Trail
The Lincoln Business Improvement Group has started its search for artists to decorate figures for the 2017 Lincoln Knights' Trail. At an event at the Showroom on Thursday, September 15, around 30 artists interested in painting the figures, which will be installed across the city from May 20 to September 4, 2017, got together to…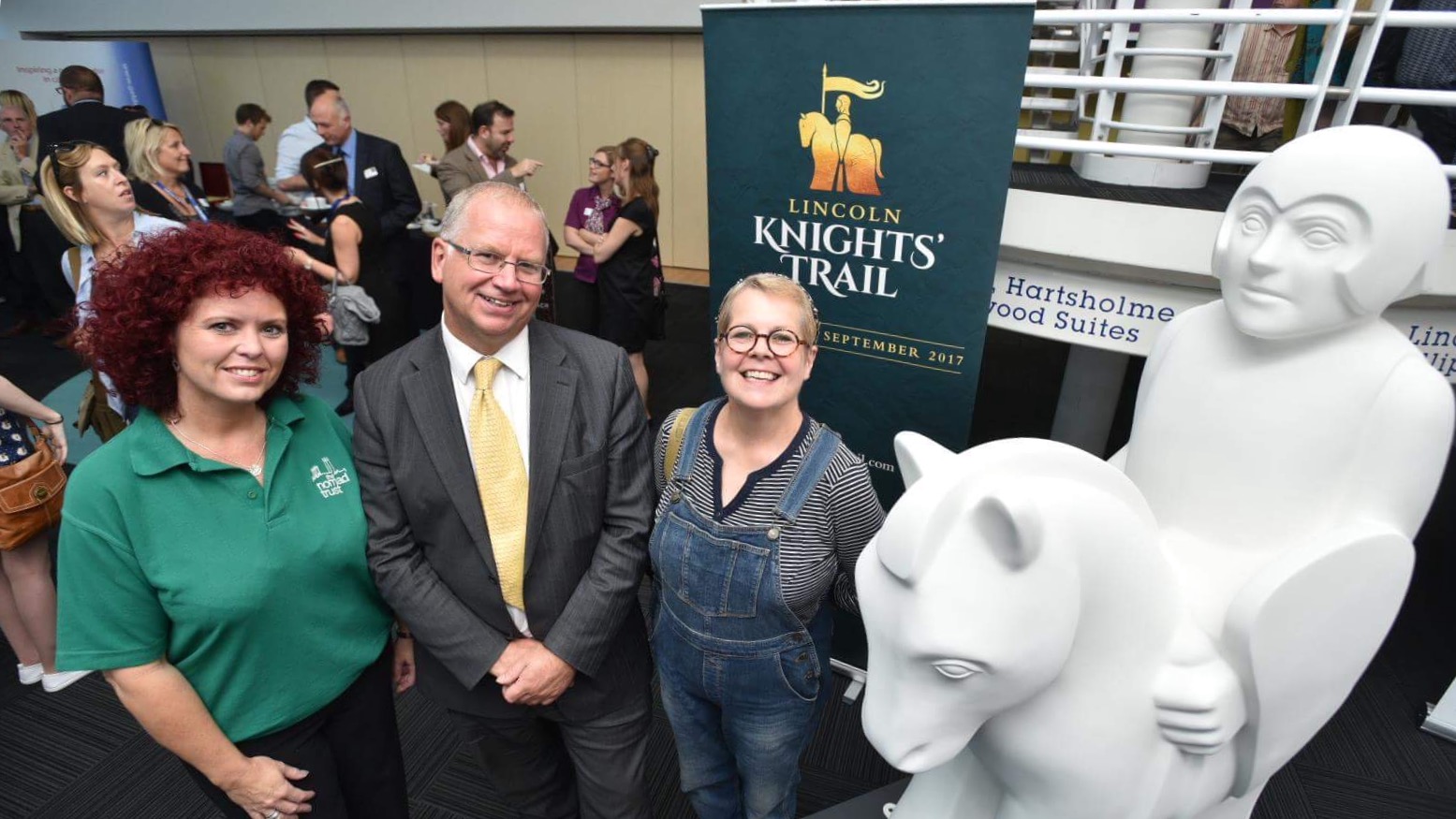 The Lincoln Business Improvement Group has started its search for artists to decorate figures for the 2017 Lincoln Knights' Trail.
At an event at the Showroom on Thursday, September 15, around 30 artists interested in painting the figures, which will be installed across the city from May 20 to September 4, 2017, got together to discuss ideas for the knights.
As previously reported, The Lincoln Knights' Trail will create an exciting arts attraction and treasure trail with hand-designed figures linking iconic and secret Lincoln locations.
Lincoln BIG Chief Executive Matt Corrigan said: "We are now starting our search for professional and amateur artists who can come up with designs for the knights.
"In November, sponsors will be invited to view and be consulted on designs submitted by local artists.
"The selected artists will be commissioned in late November and be asked to create their agreed designs early in 2017."
The knight sculptures was created by Wild in Art's Creative Director Chris Wilkinson.
Artist co-ordinator for the project, Leah Goldberg said: "After the success of the Lincoln Barons' Charter Trail I was asked to be the co-ordinator for this trail too.
"The artists were amazing to work with last year and I look forward to working with more artists for this project."
Joanne Botterill, an artist hoping to work on one of the figures said: "It really appeals to me to create a strong female Lincolnite on a knight.
"Nichola de la Haye's story is amazing and it would be good to encompass that."
Peter Segasby, who painted a baron last year hopes to paint a knight in a style that reflects the 1800s.
He said: "I'm thinking of using a linear style going back to the 1800s in sepia. This time I'm hoping to create something based on the Lincoln community."
Rosie Ablewhite, who painted two barons hopes to paint a knight featuring the Bomber Command. She said: "I'm wanting to make a tribute to the bomber command with blue skies and the beautiful Lincolnshire scenery."
Artists' designs must be submitted to Lincoln BIG by 4pm on Friday, October 14.