September 29, 2016 3.53 pm
This story is over 63 months old
Video: Drivers caught dangerously flouting new Lincoln one-way system
Bullheaded drivers are continuing to ignore new one-way restrictions on Brayford Wharf East in Lincoln, many of whom narrowly avoiding head-on collisions with oncoming traffic. Video footage taken within just a few hours by the news team at The Lincolnite shows a number of vehicles, including a Paperchase lorry and a Royal Mail lorry driving…
Bullheaded drivers are continuing to ignore new one-way restrictions on Brayford Wharf East in Lincoln, many of whom narrowly avoiding head-on collisions with oncoming traffic.
Video footage taken within just a few hours by the news team at The Lincolnite shows a number of vehicles, including a Paperchase lorry and a Royal Mail lorry driving in the wrong direction down the new one-way road.
One vehicle ended up in a standoff with an oncoming car on the afternoon of Thursday, September 29, unfortunately for them right outside the newsroom on the Ropewalk junction.
The southbound lane was initially closed between the Brayford Street junction and St Mark Street when the city's new £22 million East West Link road opened.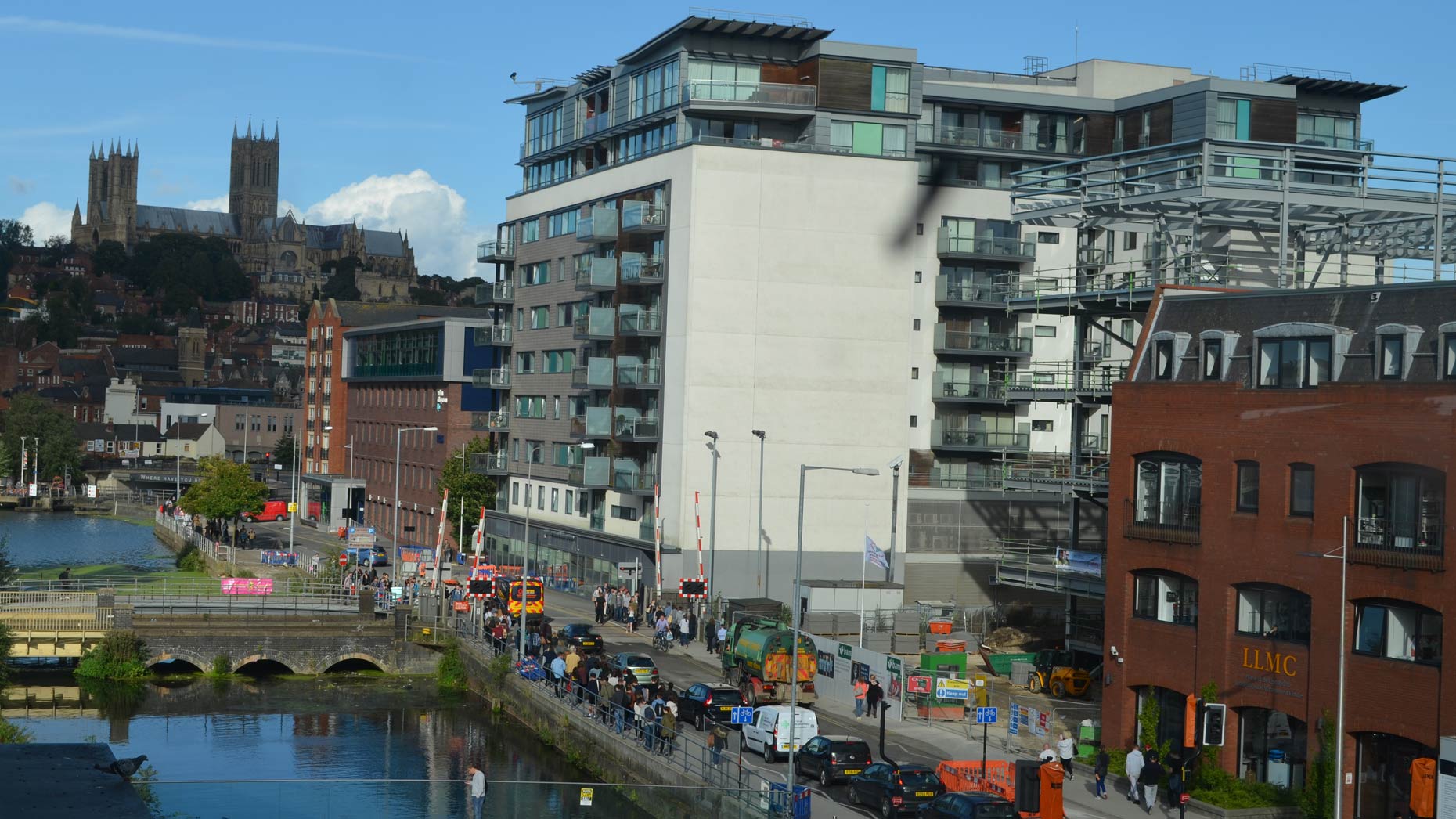 As previously reported, plans for the one-way system were put forward in June, and took effect in August.
Adam Round, project manager for Lincolnshire County Council, said: "Brayford Wharf East is now one-way and permanently closed to southbound traffic between Brayford Street and St Mark's Street.
"The section from Wigford Way to Brayford Street remains two-way, so people can continue to access the car parks, offices and flats.
"We've put signage out alerting people to the changes, and would urge drivers to respect the new arrangements.
"Travelling the wrong way along a one-way street not only puts yourself in danger, but your passengers and other motorists too."