September 26, 2016 11.23 am
This story is over 86 months old
Work to start on new education centre at Lincoln Bomber Command Memorial
Work is set to start next week on a large educational facility at the International Bomber Command Centre's (IBCC) in Lincoln. One year on from the unveiling of the IBCC Memorial Spire, construction teams will begin work on the Chadwick Centre. A ground breaking ceremony will see the Chairman of the Trust and father of the project, Tony Worth…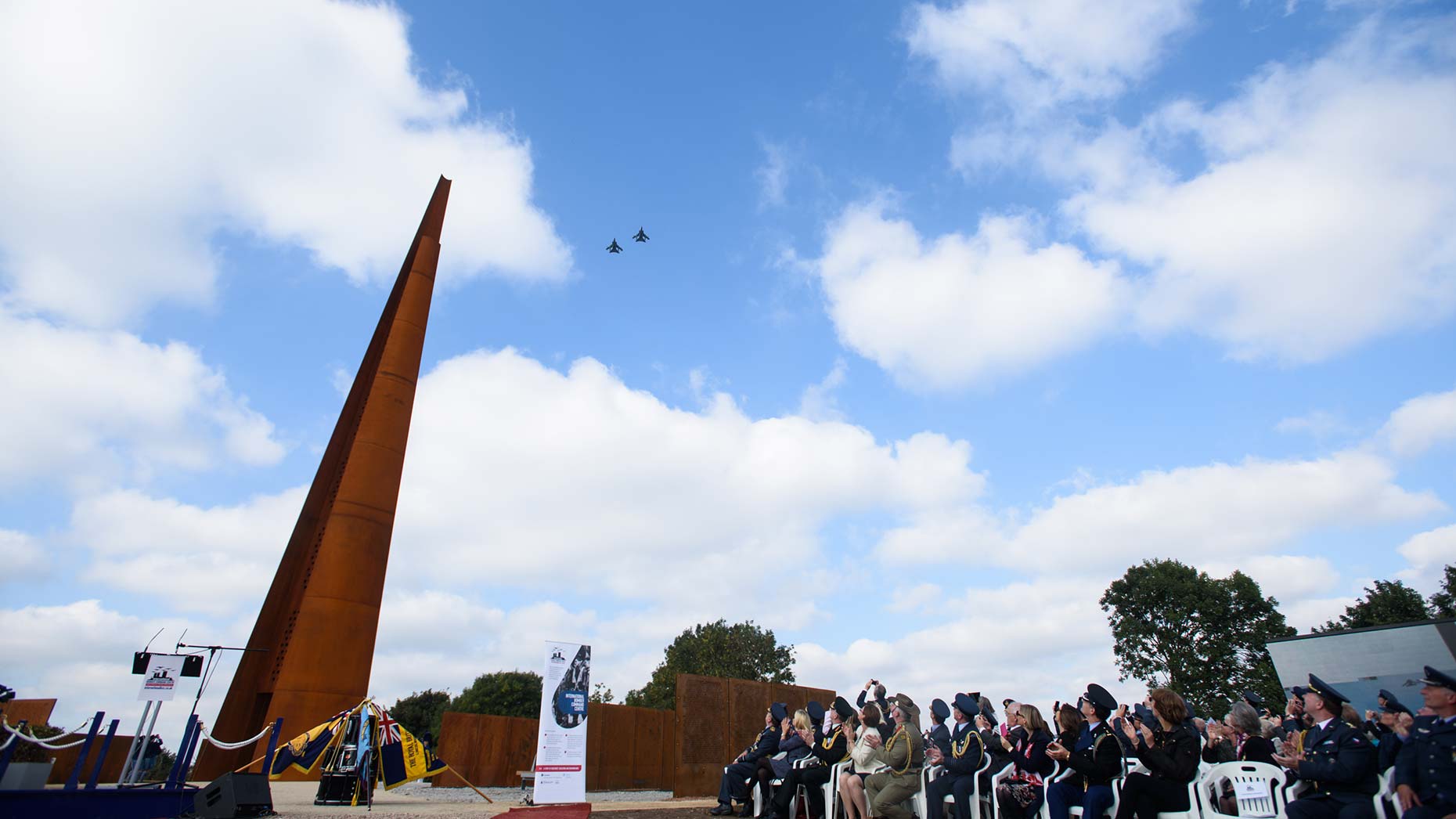 Work is set to start next week on a large educational facility at the International Bomber Command Centre's (IBCC) in Lincoln.
One year on from the unveiling of the IBCC Memorial Spire, construction teams will begin work on the Chadwick Centre.
A ground breaking ceremony will see the Chairman of the Trust and father of the project, Tony Worth joined by Bomber Command veteran, Air Commodore Charles Clarke, Air Marshall Stuart Atha, Councillor Marion Brighton, leader of the NKDC and Rob Carter, Director of RG Carter using a specially commissioned silver spade to break the ground.
The event will be marked by a flypast from the iconic Lancaster from the Battle of Britain Memorial Flight (BBMF), subject to weather, at 10.05am.
The new centre design will be bigger, and is expected to bring in more revenue from the expanded restaurant and shop.
The construction of the Chadwick Centre will allow the memorial to become sustainable long-term providing an education centre for schools, as well as a place for family members of the fallen to come and pay their respects.
Attending the ground breaking ceremony, Air Commodore Charles Clarke served in 619 Squadron as a Pilot until February 1944 when his plane was shot down by a Night Fighter and went on to be a POW in the infamous Stalag Luft 111, home of the Great Escape.
He celebrated his 21st birthday whilst in the camp. In January 1945 Charles was forced, with thousands of other POWs, to undertake the Long March, the movement of prisoners by German forces ahead of the advancing allies.
They walked the first section in temperatures of -30C, in what was the coldest winter in living memory, for 36 hours, without shelter, covering 50 miles. Eventually, this march took them across Poland to Lubeck.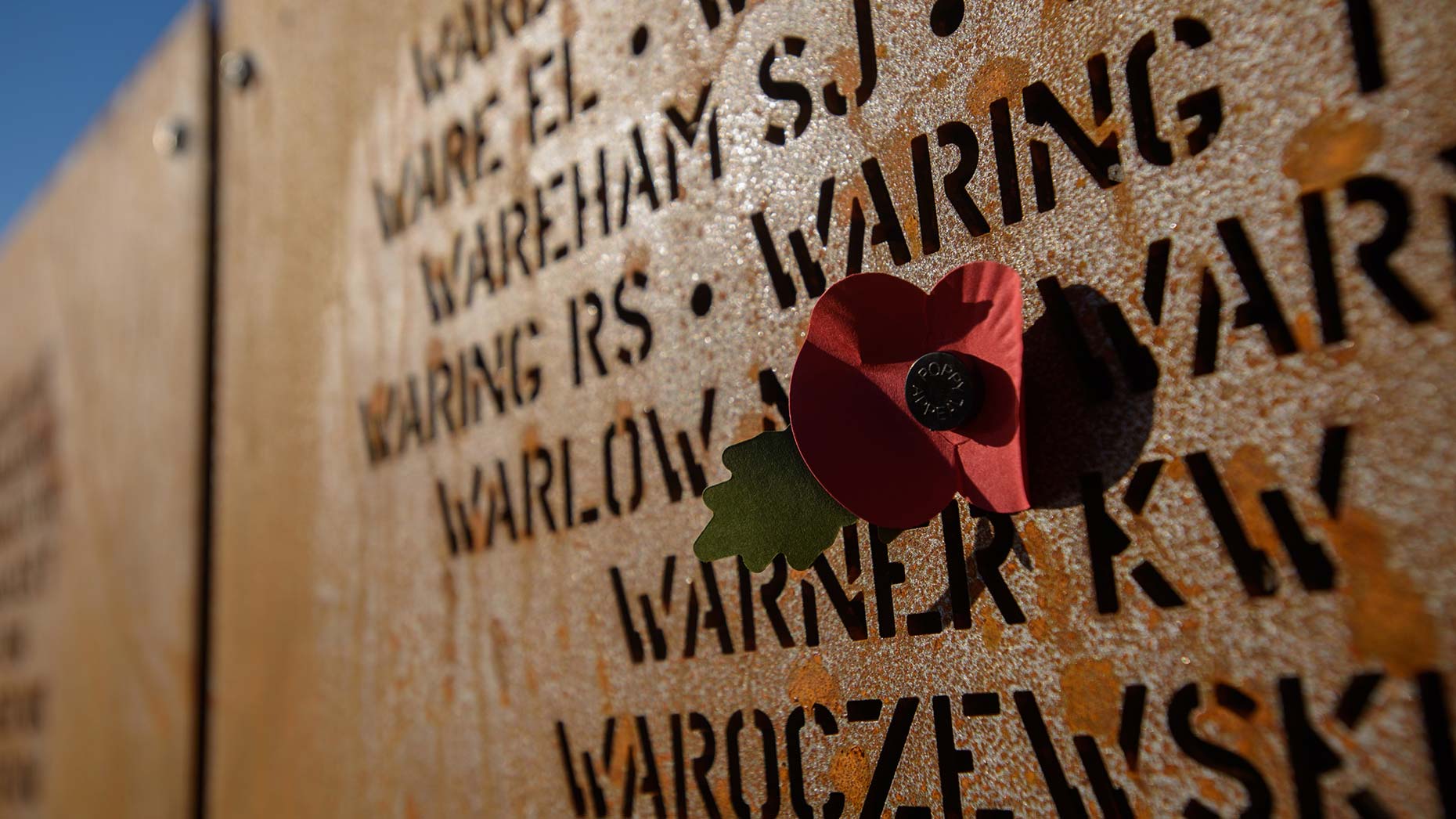 Squadron Leader Andy Millikin, Officer Commanding BBMF, said: "It is a privilege for the Battle of Britain Memorial Flight to fly the RAF's Lancaster PA474 Thumper over the International Bomber Command Centre as the ground is broken for The Chadwick Centre.
"The memory of the 55,573 airmen of RAF Bomber Command who gave their lives for our freedom are always with the aircrew and ground crew of the BBMF whenever Thumper flies. To have a permanent memorial to their sacrifice in Lincoln, Bomber County, is a fitting tribute to their bravery and sacrifice and one that the BBMF is delighted to support."
This phase of the construction has been supported by HM Treasury's LIBOR funds. Former Chancellor George Osbourne granted an award of £1.5 million to support the capital costs in his May 2016 budget and the Trust is now working to raise the necessary match funding.