Ceremony marks start of £4m Boultham Park works
A ground breaking ceremony marked a historic new chapter for Boultham Park in Lincoln, before the 50-acre site undergoes a £4m redevelopment. The Boultham Park Restoration Project, run by the City of Lincoln Council and learning disability charity Linkage, will bring a new cafe and education centre, as well as a host of other improvements.…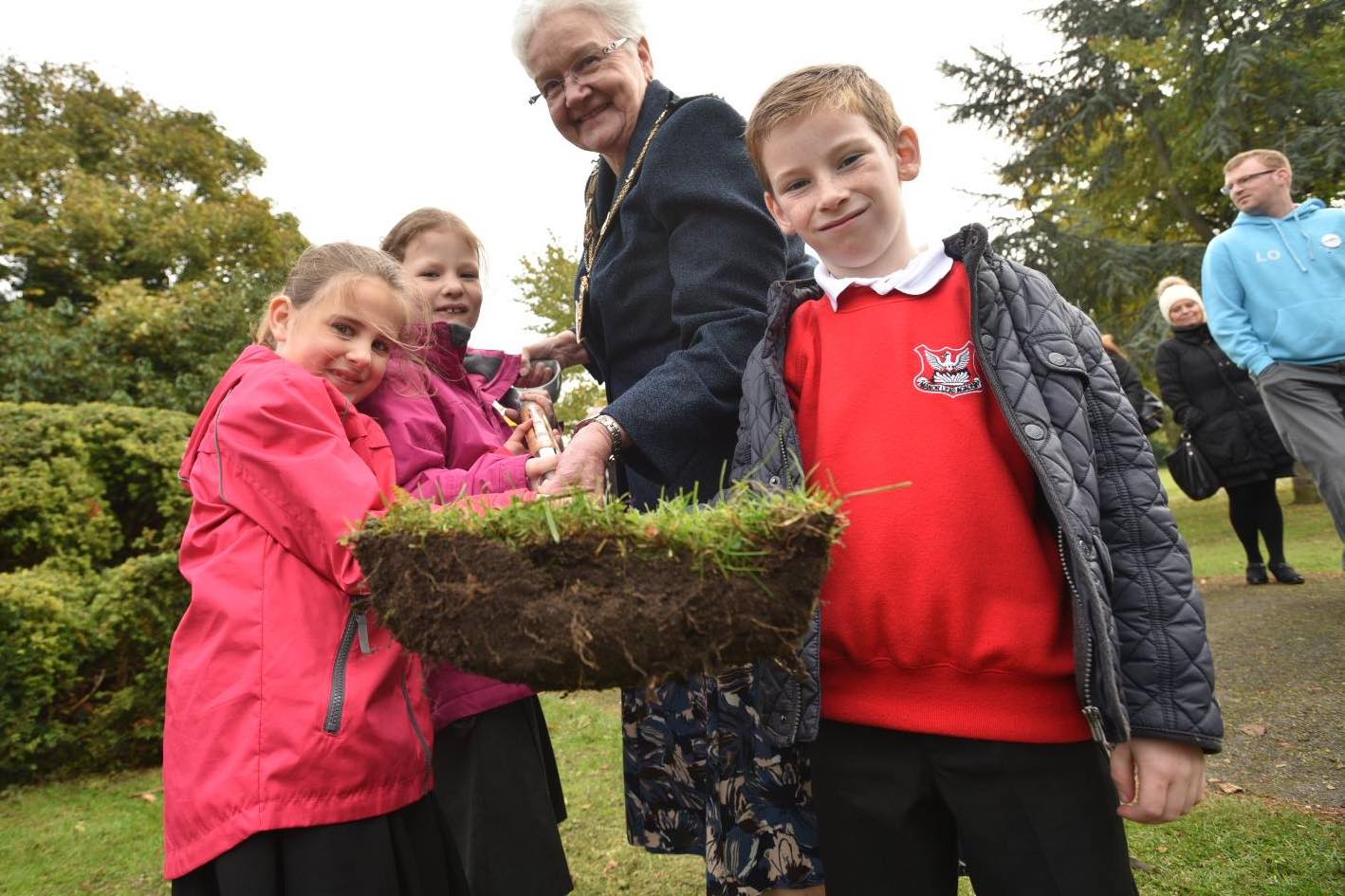 A ground breaking ceremony marked a historic new chapter for Boultham Park in Lincoln, before the 50-acre site undergoes a £4m redevelopment.
The Boultham Park Restoration Project, run by the City of Lincoln Council and learning disability charity Linkage, will bring a new cafe and education centre, as well as a host of other improvements.
The footprint of the former Boultham Hall, which was on the site in 1959, will be depicted in the grounds and plans also include the restoration of heritage features such as the bandstand, fountain garden, bridges and sun dial, as well as improved lighting, CCTV, new signs and park furniture.
Work will begin on the site later this month after funding was released by the Heritage Lottery Fund and Big Lottery Fund. The council and Linkage were given the green light in June this year.
Up to 70 trees to be cleared
Caroline Bird, Community Services Manager at the City of Lincoln Council said: "We are looking forward to work starting at Boultham Park, which will begin with the clearing of approximately 60-70 trees to make way for the forthcoming works, and to reveal views which were originally designed in to the park but which have been lost along the way. The trees are mainly self-seeded and in overcrowded areas.
"Decisions to remove trees are never taken lightly, but the park will benefit greatly, and the work affects a very small percentage of the 21,000 trees in the park.
"The end result will certainly be worth it, and we appreciate people's patience and support whilst works take place."
The next phase of the project will be to prepare the groundworks for the new café and education centre.
Most areas of the park will remain open during works, with just the areas affected at each stage being fenced off.
Viewing areas will be available, along with information on site and opportunities to meet the contractor.
Martin Shelton, Principal at Linkage College said: "We are very excited to see the initial works starting on this fantastic site.
"Our first Open Day for prospective students will be in November and it will be great to be able to show them that work has already begun."