October 18, 2016 3.07 pm
This story is over 62 months old
Frustrated ambulance service blames hospitals for Lincolnshire patients waiting outside A&E
The number of patients waiting in ambulances outside A&E departments for more than an hour has tripled in the last two years, with the East Midlands Ambulance Service placing the responsibility firmly at the door of hospital trusts. New figures have shown that over 6,000 patients in the East Midlands were forced to wait in ambulances…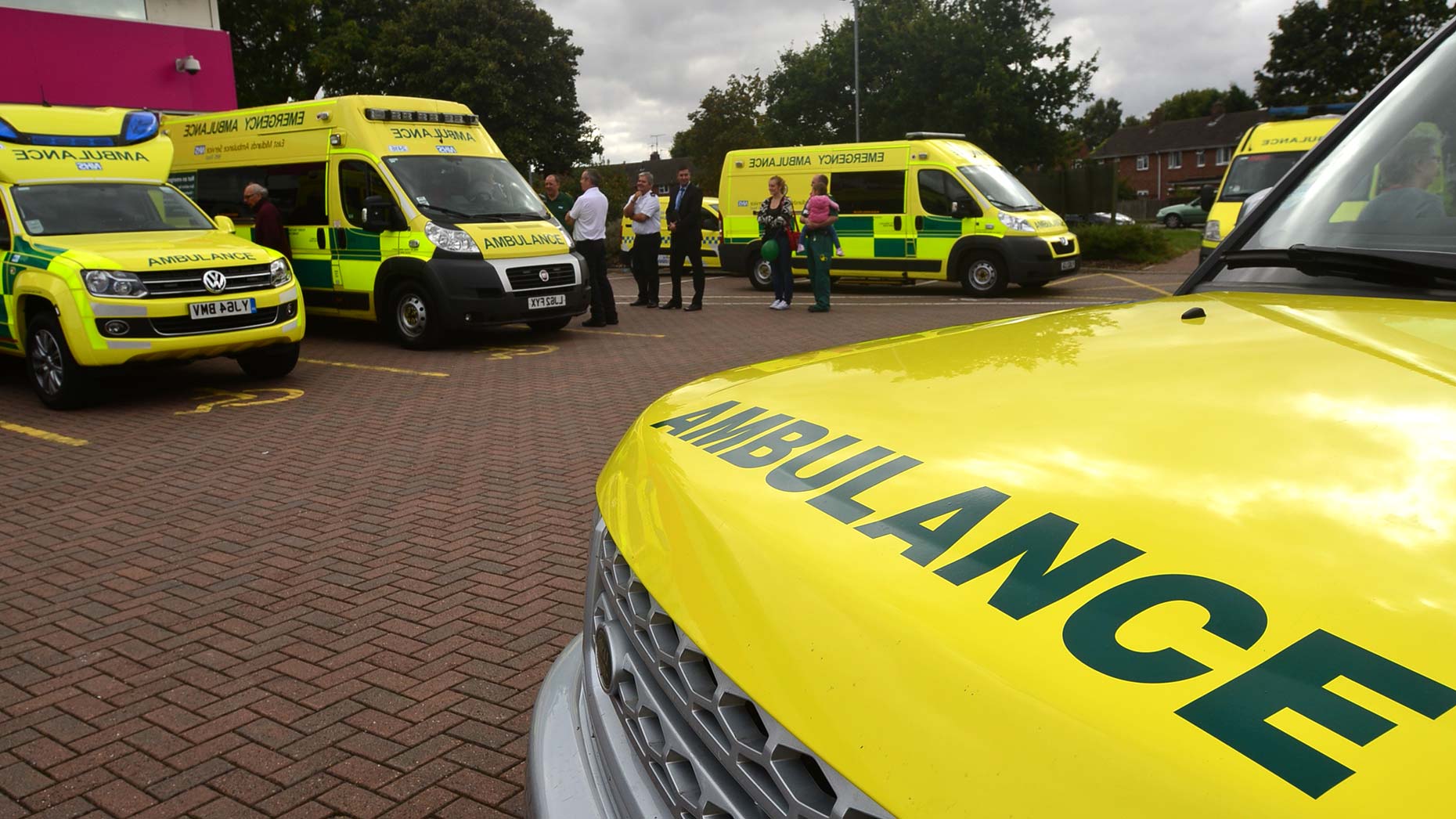 The number of patients waiting in ambulances outside A&E departments for more than an hour has tripled in the last two years, with the East Midlands Ambulance Service placing the responsibility firmly at the door of hospital trusts.
New figures have shown that over 6,000 patients in the East Midlands were forced to wait in ambulances for longer than one hour before being admitted to A&E.
For 2015-16, this had risen to nearly 19,000.
EMAS said that hospital handover delays were not something the trust could control.
Dave Whiting, chief operating officer at EMAS, said: "We work closely with our commissioners and A&E departments to reduce hospital handover times but ultimately the responsibility lies with the hospital trusts.
"Each hospital manages handover delays to ensure patients are safe when waiting to be handed over to the care of the A&E department.
When our crews are queuing with patients it does mean they aren't able to respond to new 999 calls from patients who are waiting in the community.
Andrew Prydderch, deputy director of urgent care at United Lincolnshire Hospitals NHS Trust, said: "Over the last few months, we've seen a significant rise in demand on all of our A&Es and a delay in discharging patients at a time where we have a shortage of staff.
"We have had a number of particularly busy days where we have experienced excessive waits and we regret the impact this has had on our patients. During these times we always prioritise the sickest patients to ensure appropriate care is given.
"Demand on our A&E departments does fluctuate which, when fully staffed, we can cope with.
"However, during our current staffing difficulties wait times can be affected by the number of people who self-present or have been brought in by ambulance.
We are making investments and working with our colleagues at EMAS to reduce the handover times from ambulance to the A&E department.
"We have invested £1 million into our A&E departments to increase our nursing numbers. We are also working hard to recruit more permanent members of medical staff."
The figures were obtained from a Freedom of Information request sent by the Labour Party.
Shadow Health Secretary Jon Ashworth said: "These shocking figures show the scale of the crisis currently facing our A&E services across the country.
"Every day, patients are being forced to wait in the back of ambulances outside A&E departments – sometimes for longer than an hour.
"For patients already in distress this absolutely will not do."