October 20, 2016 4.54 pm
This story is over 62 months old
Grantham hospital campaign group visits Jeremy Hunt in bid to save A&E
Campaigners from the Fighting 4 Grantham Hospital group visited Secretary of State for Health Jeremy Hunt to argue for the reopening of the town's A&E overnight. On Wednesday, October 19, the group, along with MP Nick Boles and former Grantham mayor, Councillor Ian Selby, met with Jeremy Hunt in London to explain issues currently facing local residents.…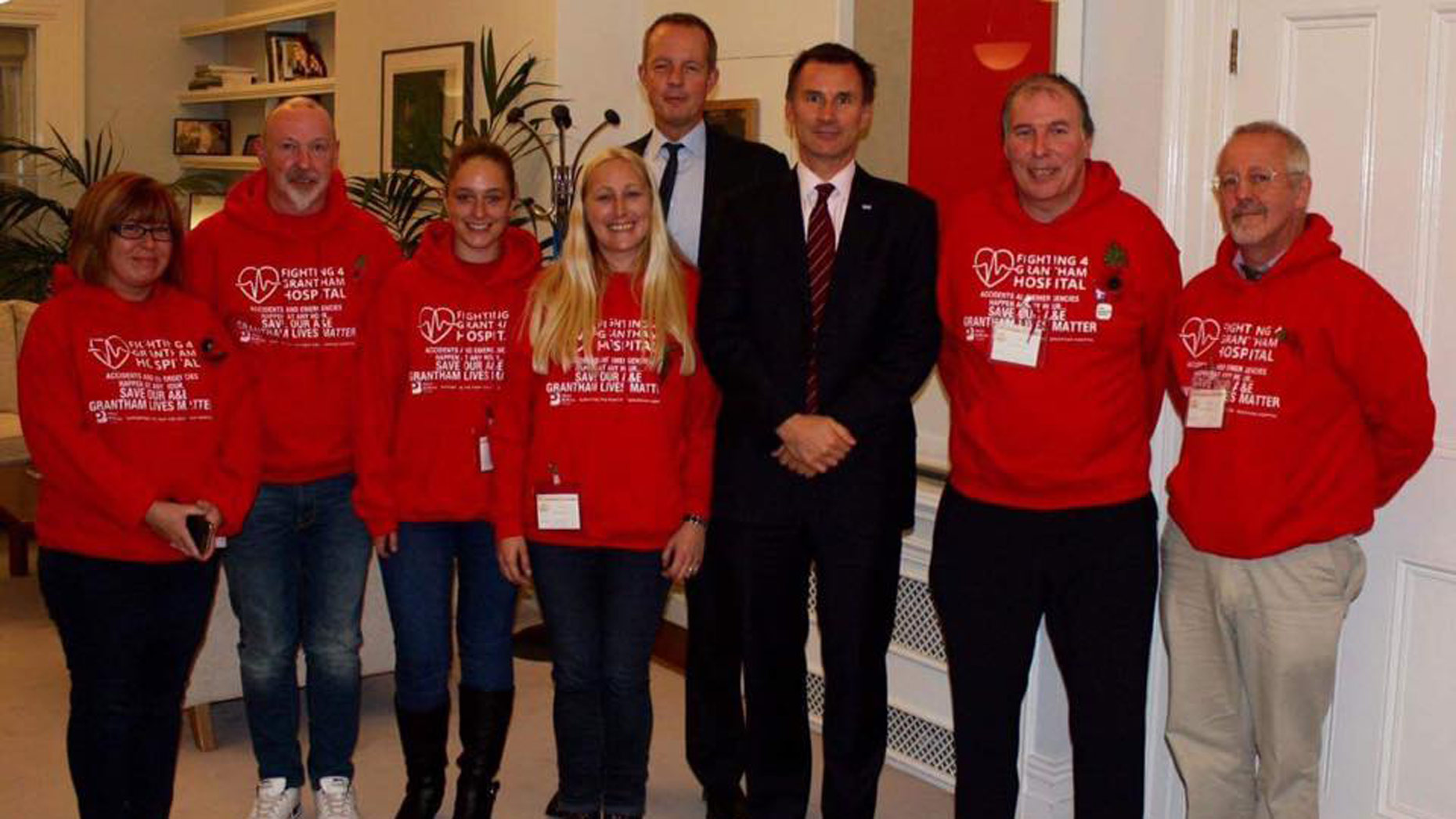 Campaigners from the Fighting 4 Grantham Hospital group visited Secretary of State for Health Jeremy Hunt to argue for the reopening of the town's A&E overnight.
On Wednesday, October 19, the group, along with MP Nick Boles and former Grantham mayor, Councillor Ian Selby, met with Jeremy Hunt in London to explain issues currently facing local residents.
The campaigners outlined the importance of a full A&E to the community, the difficulties faced with transport, the importance of Grantham's strategic location to major transport links and also asked the Health Secretary to resolve staffing issues at the hospital.
Group founder Jody Clark said: "We asked [Hunt] to help us resolve the staffing issue as we feel the trust could have managed this better, had other options.
"After all – it's their job to manage staff and not fair on us to live in a postcode lottery for emergency care.
"We [also] spoke of some of the horrific experiences [Grantham residents] have shared with us, what we have achieved together in such a short time and the determination of Grantham people.
"We told [Hunt] that we have a march on October 29 where approximately 10,000 are expecting to attend.
"Jeremy assured us that he will raise our concerns with NHS improvements and that we will not lose our A&E. It is temporary."