October 6, 2016 12.47 pm
This story is over 85 months old
Be our guest! Drill Hall launches 2016 panto Beauty and the Beast
Lincoln's panto fanatics can now book their tickets for this year's pantomime at the Drill Hall, which promises to be full of laughter, singing and a little bit of magic. The Jamie Marcus Productions' performance of Beauty and the Beast runs from December 9 to January 3 and follows on from last year's Snow White…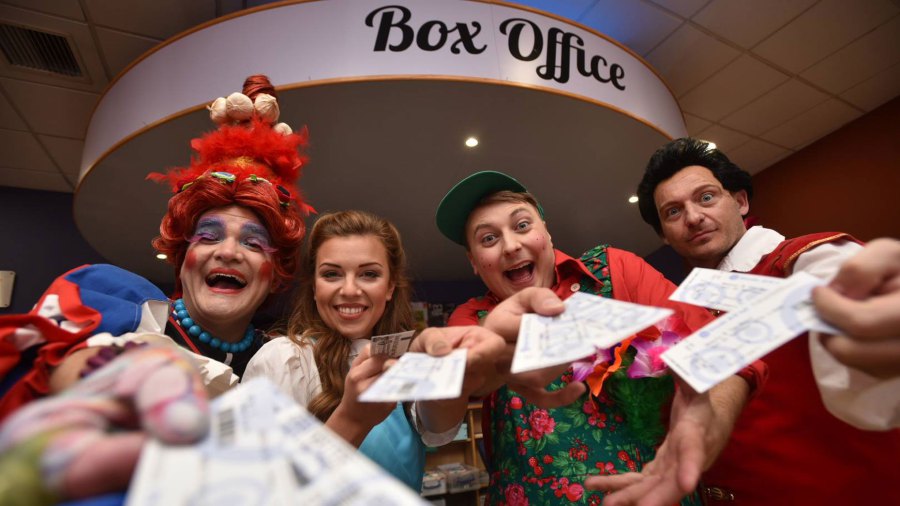 Lincoln's panto fanatics can now book their tickets for this year's pantomime at the Drill Hall, which promises to be full of laughter, singing and a little bit of magic.
The Jamie Marcus Productions' performance of Beauty and the Beast runs from December 9 to January 3 and follows on from last year's Snow White and the Seven Dwarfs pantomime.
Pupils from Lincoln Minster School and the Civic Party were invited to a preview of the show on October 6, and enthusiastically joined in with the singing and cheering.
Event producer Jamie Marcus said: "Beauty and the Beast is a fantastic title, it's got so many lovely elements and our version is more akin to the original.
"This is our ninth year this year and audiences will leave the Drill Hall after having a marvellous experience."
James Cambell, who plays Dame Dusty Doorknockers, said: "I've been doing panto for nearly 20 years but this my fifth year at the Drill Hall.
"People can expect a lot of laughter, a lot of fun, silly jokes and fantastic magic tricks and singing.
"Like any good panto there is something for all the family."
Alexandra Robinson, who plays Beauty is performing at the Drill Hall for the first time.
She said: "I did my first panto last year and I had the most fun.
"There is a lot to be revealed yet, we haven't started rehearsals yet.
"The relationship between the characters and the cast is lovely and we also have the unveiling of the beast still to come."
Ticket prices start from £13 and are available from Lincoln Drill Hall box office, by calling 01522 873894, or by going online.