Iconic Grantham sculpture unveiled after refurb
An iconic Grantham sculpture has been refurbished and returned to its home in one of the town's parks. Wyndham Park's Isaac Apple was unveiled after months of restorative work on October 14. A short ceremony saw the new sculpture welcomed back by the Mayor of Grantham Linda Wootten, Wyndham Park Forum, South Kesteven District Council…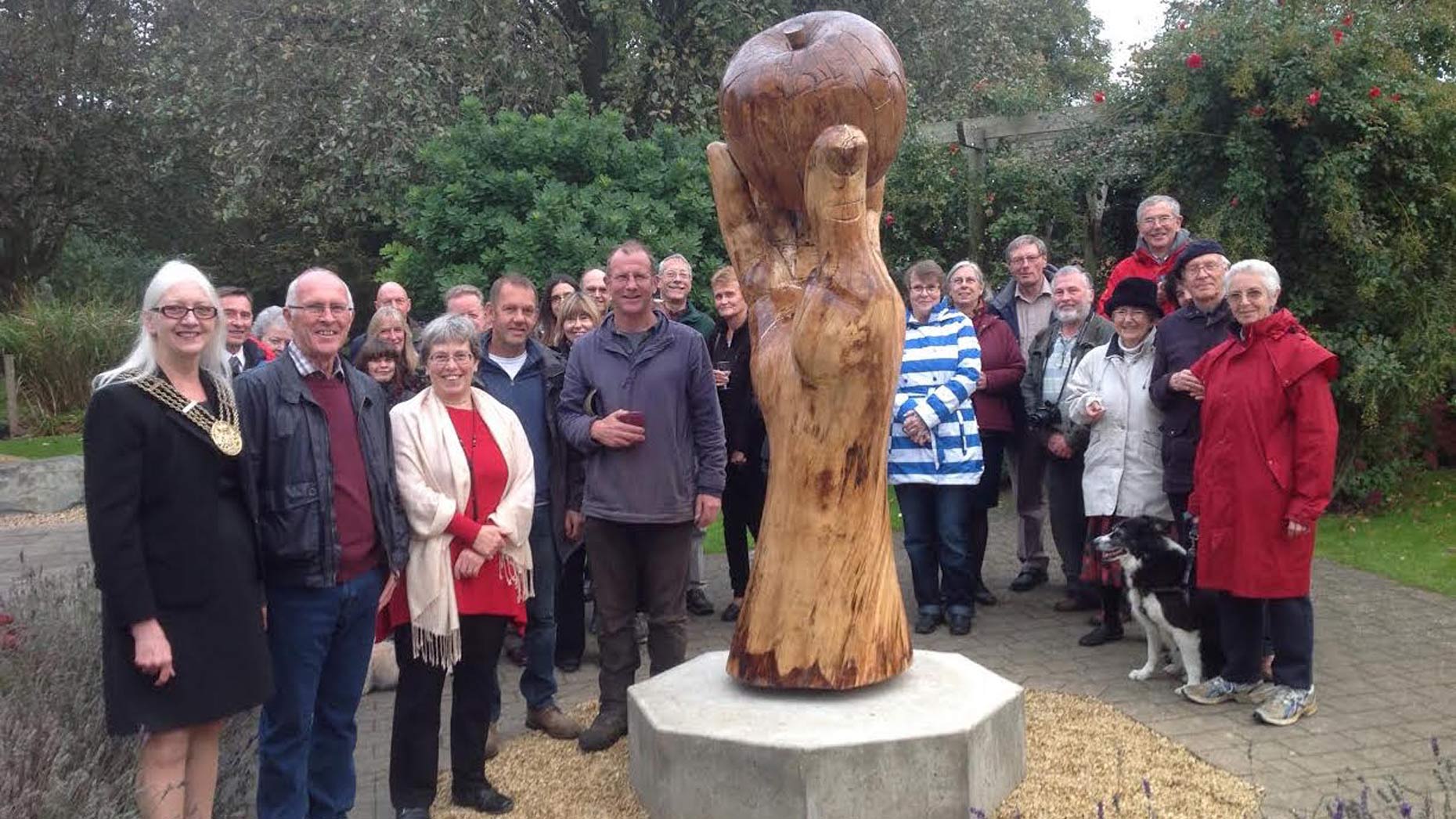 An iconic Grantham sculpture has been refurbished and returned to its home in one of the town's parks.
Wyndham Park's Isaac Apple was unveiled after months of restorative work on October 14.
A short ceremony saw the new sculpture welcomed back by the Mayor of Grantham Linda Wootten, Wyndham Park Forum, South Kesteven District Council and members of local Grantham history groups.
Nigel Sardeson, who carved the sculpture in 2010, also attended and was praised for his careful restoration after fungal growth became evident earlier this year.
Aided by tree surgeons Jayne and Paul Bavin, the hand was cut off at the wrist in February and dried out and treated to prevent further decay.
Councillor Wootten said: "The refurbished apple looks wonderful and my congratulations go to Nigel, Jayne and Paul for their work.
"It is a focal point within Wyndham Park and it's good to have it back for all to enjoy."
Information about the Sensory Garden was also provided in a display at the event by Wyndham Park Forum secretary Elizabeth Bowskill.
She said: "There is no doubt that something has been missing from the park in the last few months and the apple looks lovely from the road as you pass it."