Lincoln 'dogtrepreneur' launches wedding day chaperone service
A wedding is the perfect occasion to celebrate with your nearest and dearest, so why shouldn't the family pooch take pride of place in the congregation? Business owner Emma Roberts, 28, who lives in Apley near Lincoln, is offering a unique service where not only does she groom and dress couples' dogs for their big…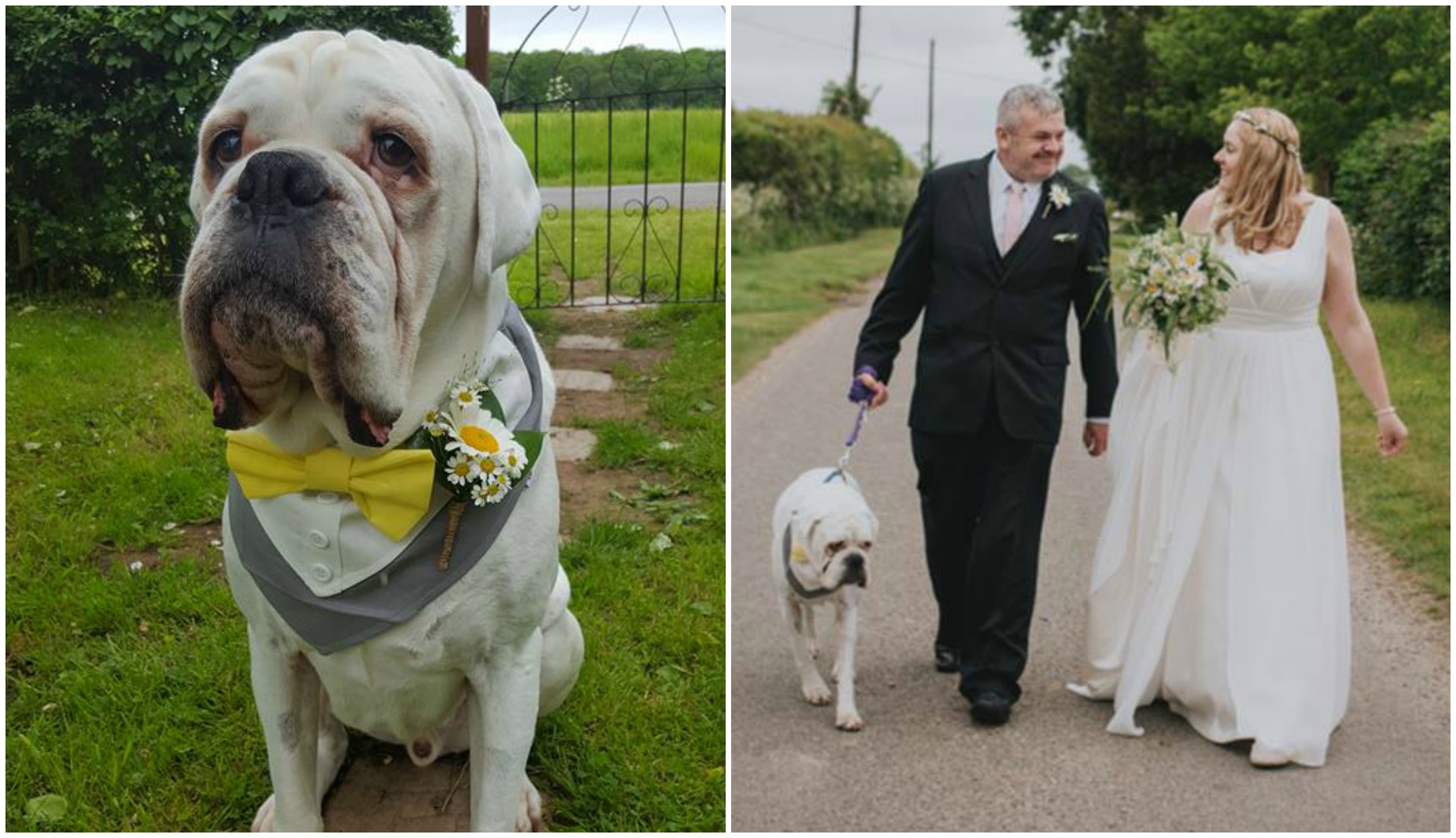 A wedding is the perfect occasion to celebrate with your nearest and dearest, so why shouldn't the family pooch take pride of place in the congregation?
Business owner Emma Roberts, 28, who lives in Apley near Lincoln, is offering a unique service where not only does she groom and dress couples' dogs for their big day, but she also chaperones them to the ceremony, helps pose them for pictures and makes sure they're walked and tucked up in bed after all the excitement.
She turned her love of dogs into her business nine months ago when she set up grooming company Oh My Dog part-time, alongside her work as a nurse.
The start-up was launched amid hectic planning for her own wedding to partner Stuart, during which there was no question that their handsome rescue boxer Buster would be by their side at the alter.
But the feasibility of arranging care for their furry friend was a worry she felt many would share.
Emma said: "When we got married Buster came to our ceremony and we even brought him to Cornwall with us on the honeymoon.
"We think of him as the third person in our relationship so him not being there would have been strange.
"We were married quite close to home so we were able to arrange for him to be there and be in the pictures. We were worried about how to get him there and back without someone missing a big chunk of the day.
"I saw a gap in the market for a service offering to groom and dress couples' dogs, bring them to the wedding, help pose them for pictures and even take them home.
"We launched just a few weeks ago and we've had lots of interest, loads of people have said it's a nice idea. We do now have a wedding booked in December.
"The next step for me is spreading the word. Because it's such a unique service it's not necessarily something people would search for."
Oh My Don't Forget the Dog offers three packages ranging from £100 to £200.
The full package even includes a tailor-made outfit for the lucky hound with matching lead, as well as an evening walk and extras like overnight checks.
Emma added: "No one has called me 'barking mad' yet, but all our friends have dogs too. I guess to say I'm a dog lover is an understatement."