Lincoln UTC becomes first in UK to receive national award for career guidance
Lincoln UTC has become the first University Technical College in the country to receive a national quality award for career advice and education. Approved by the Department of Education, Career Mark 6 is an independent assessment of the quality of careers education, information, advice and guidance provided by schools and colleges. Lincoln UTC has been…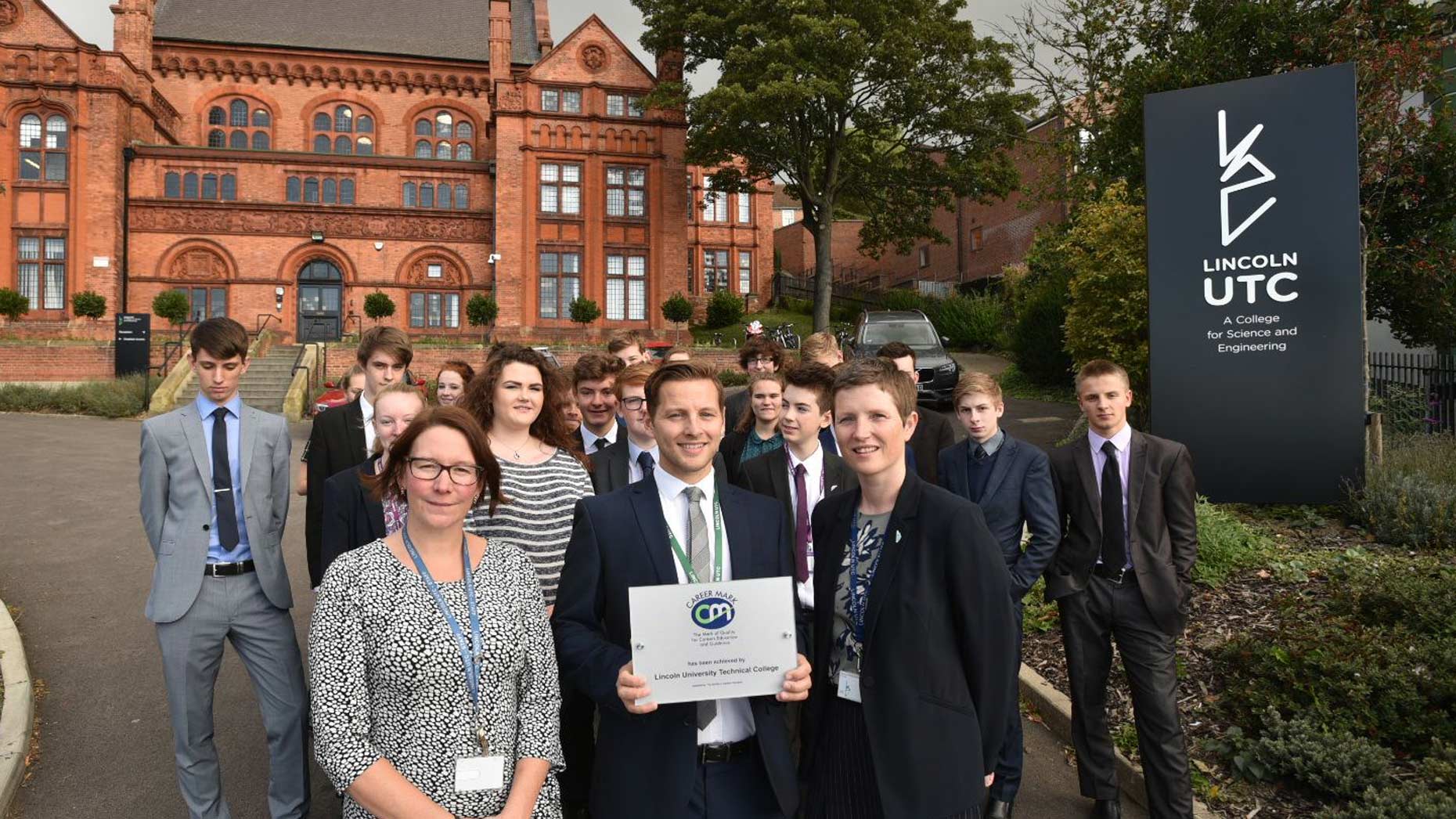 Lincoln UTC has become the first University Technical College in the country to receive a national quality award for career advice and education.
Approved by the Department of Education, Career Mark 6 is an independent assessment of the quality of careers education, information, advice and guidance provided by schools and colleges.
Lincoln UTC has been working towards the award since it opened in September 2014.
A Career Mark assessor spent a day at the UTC, talking to students about their experience of careers and auditing the college against five key criteria:
Managing careers development
The quality of advice and guidance received by students from external professionals
The quality of the careers information library
The robustness of the careers' curriculum in lesson time
The value students place on the careers service
In presenting the award to the UTC, the assessor said that students: "Felt incredibly supported by the Head of Careers, especially with regard to securing an appropriate week work experience placement which all year groups undertake."
The UTC's commitment to promoting all the options to all of its students, not just those in the Sixth Form was also highlighted.
Aggi Doughty, Head of Careers and Industrial Partnerships at Lincoln UTC, said: "The award is the gold standard seal of recognition that our careers service is world class."
Principal, Dr Rona Mackenzie, said: "At Lincoln UTC, we appreciate the importance of excellence in careers education.
"Career Mark 6 is the hallmark of excellence.
"It identifies many aspects of excellence including breadth and depth of expertise, a considered format for delivery and the substantial impact that careers advice and guidance has on young people."