New sports harness for toddlers invented by Lincoln couple
A entrepreneurial couple from Lincoln have created a new harness, which has been specially designed for active, sporty toddlers. Gemma and Michael Davison, who also own Lincolnshire-based Firstaid4Sport, developed the prototype Hobbledehoo for skiing after realising that a simple rope was the common alternative. As well as the constant bending and lifting in bulky ski wear,…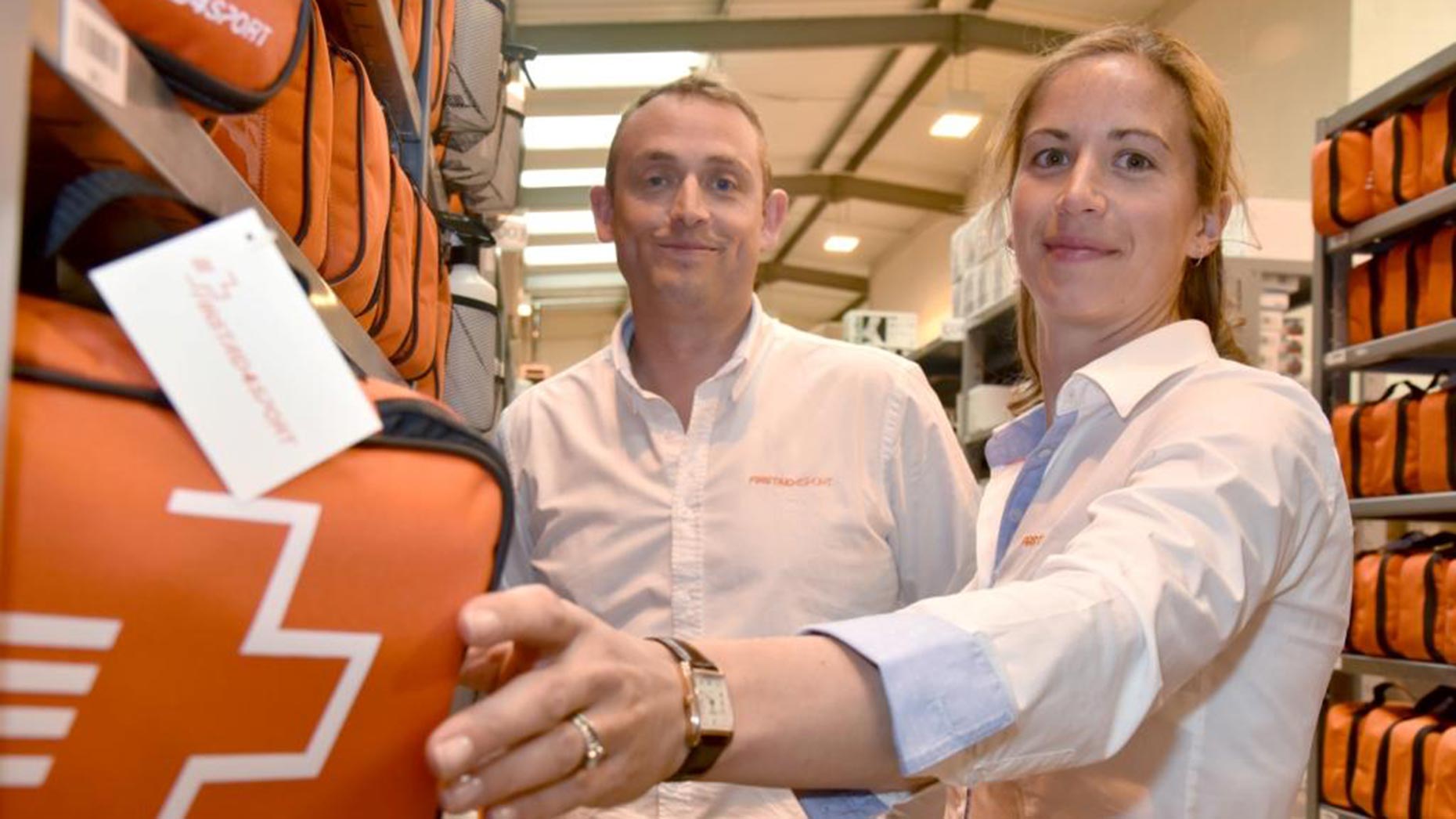 A entrepreneurial couple from Lincoln have created a new harness, which has been specially designed for active, sporty toddlers.
Gemma and Michael Davison, who also own Lincolnshire-based Firstaid4Sport, developed the prototype Hobbledehoo for skiing after realising that a simple rope was the common alternative.
As well as the constant bending and lifting in bulky ski wear, there was no way to support the weight of the child which is crucial in the early stages of learning.
The Hobbledehoo features front and back grab handles that allow the parent to pick up a child and set them on their feet without over bending.
It also makes busy public spaces and transport safer, giving the child a sense of freedom while the parent has extra control.
The product was officially launched at the Ski & Snowboard Show 2016. It has also showcased at the London International Snowsports Trade Exchange (LISTEX) and is available to buy via www.hobbledehoo.com and Amazon for £30.
Gemma, said: "The Hobblededoo has been a real passion project for us as we wanted a safe way to help our children ski and simultaneously support them through the learning process.
"Having started our own business, I knew that I could take on the challenge myself and come up with a tailor-made solution, rather than waiting for the market to catch-up.
"Since launching, it's become clear that families don't need to be on the slopes to benefit from the Hobbledehoo.
"We've had fantastic comments from parents with active children; it generally makes daily life that little bit easier, especially when using public transport like the London Underground or even when popping to the shops or taking the dog for a walk.
"We've also been surprised at how the Hobbledehoo is making a real difference to carers and parents of children with additional needs."