South Kesteven District Council to vote on Lincolnshire devolution deal
Councillors on South Kesteven District Council will vote today on plans for an elected mayor and transfer of powers from Westminster to Lincolnshire. The deal was plunged into doubt when Lincolnshire county councillors decisively rejected the settlement, which would have seen the government hand over £15 million a year, for the next 30 years to…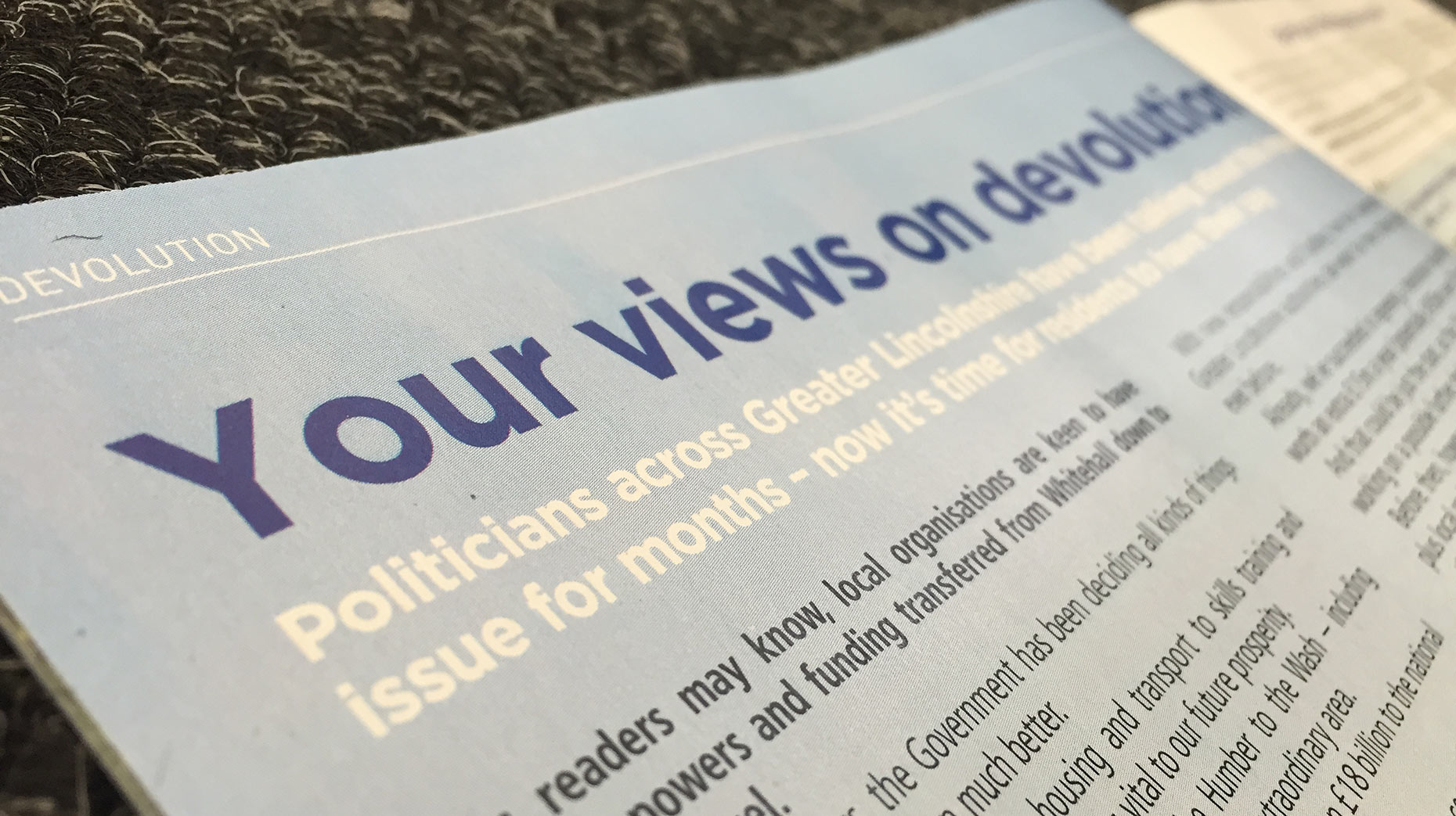 Councillors on South Kesteven District Council will vote today on plans for an elected mayor and transfer of powers from Westminster to Lincolnshire.
The deal was plunged into doubt when Lincolnshire county councillors decisively rejected the settlement, which would have seen the government hand over £15 million a year, for the next 30 years to a newly created combined authority.
County councillors were especially concerned about the creation of additional layers of bureaucracy, and the creation of a directly elected mayor.
Lincolnshire County Council leader Martin Hill admitted that prospects of a deal were highly unlikely following the vote, with other council leaders describing the vote as "a major setback".
The disappointment was not confined simply to council leaders, with MPs such as Karl McCartney and Matt Warman both urging Lincolnshire to not throw the deal away.
Lincoln MP McCartney was especially critical, suggesting that financial power should be taken away from councillors.
He said: ""I've always been very much in support of taking financial power away from the county councillors, most of whom are from the south of the county and tend to take a parochial outlook on matters wherever and whenever possible.
"South Lincolnshire turkeys surprisingly do not vote for Christmas; nor do our matriarchal councillors always know what's best for us all across the county and Greater Lincolnshire."
Other MPs such as Sir Edward Leigh were more positive about the vote, saying that he hoped the decision by Lincolnshire county councillors would lead to government dropping the requirement for an elected mayor.
South Holland District Council will be the final authority to vote on the deal on October 26.
All 10 councils have to agree to the settlement.
The deal remains alive as county council leader Martin Hill could overturn the decision made by councillors.