October 25, 2016 11.28 am
This story is over 67 months old
'Time to close down': Spalding United FC chairman distraught after vandals trash social club again
The devastated chairman of Spalding United FC has said that the yobs who trashed the team's social club for the third time in two weeks have won. Andrew Gay voiced his frustration after the Tulips Social Club was broken into for a third time on Monday, October 24. The social club was vandalised on Saturday, October 8, and…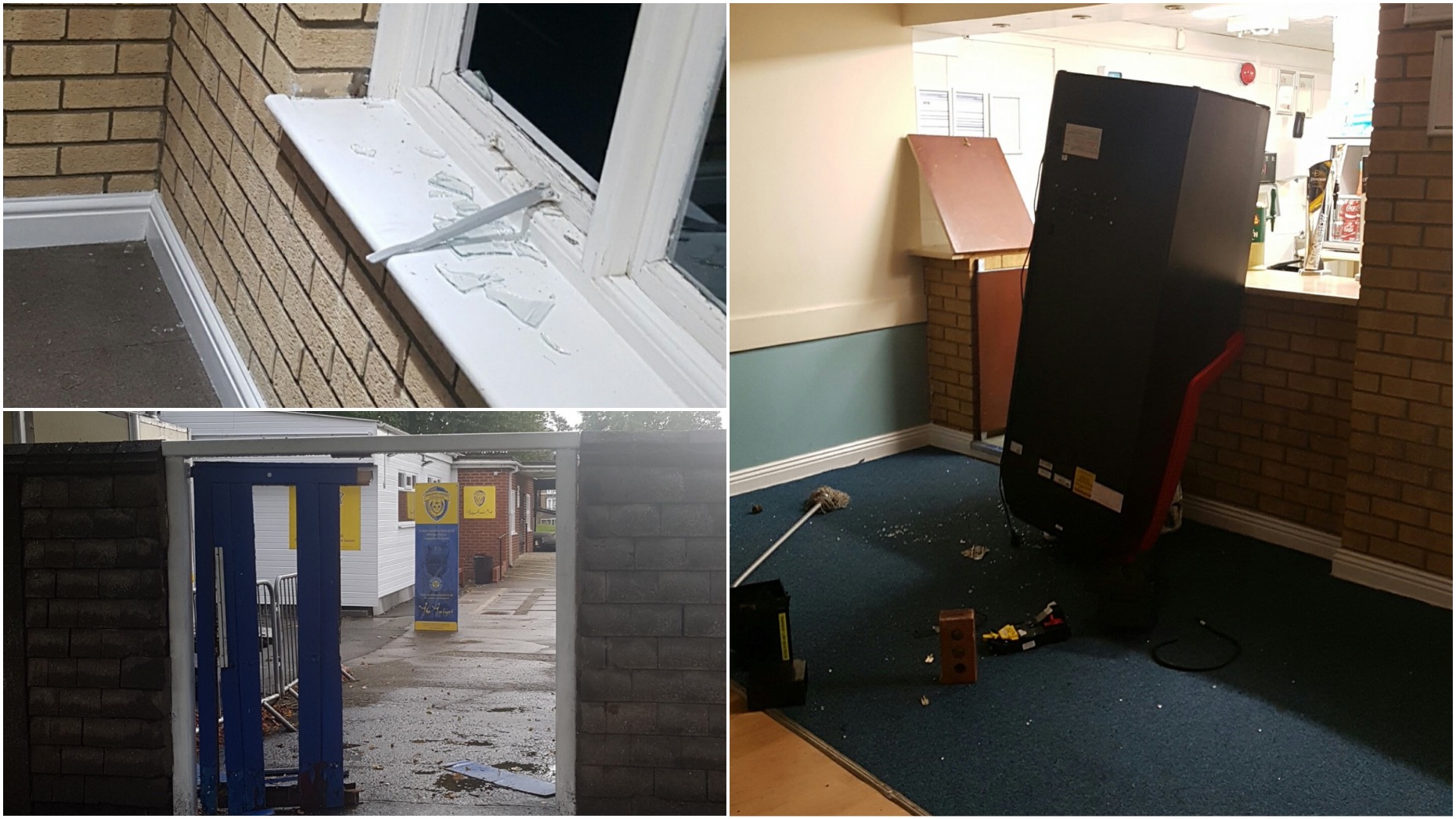 The devastated chairman of Spalding United FC has said that the yobs who trashed the team's social club for the third time in two weeks have won.
Andrew Gay voiced his frustration after the Tulips Social Club was broken into for a third time on Monday, October 24.
The social club was vandalised on Saturday, October 8, and Tuesday, October 18, when thugs smashed windows, vandalised fruit machines and furniture, and stole alcohol and sundries from within.
A total of £250 and roughly eight bottles of spirits were taken on October 18.
The contents of a charity box were also stolen.
A spokesperson for Spalding United FC said on their website: "Club chairman Andrew Gay was close to despair last night after yet another bout of moronic, malicious, criminal behaviour.
"Having worked tirelessly the past few years to elevate the exterior/interior of a once dowdy facility, many SUFC volunteers must feel close to throwing in the towel when all their hard work is apparently undone in one fell swoop by worthless individuals intent on wreaking havoc on anything good they might happen across."
Andrew stated that he was "giving up" and thinks it was "time to close down" after the latest break-in.
He said: "Spalding United [was] broken into again, time to close down I think.
"After this I am giving up they win."
Police are currently investigating the spate of break-ins.
Inspector for the Spalding area, Joanna Reeves, said: "I would urge anyone with information to come forward so that those responsible can be dealt with.
"The football ground is a key part of the local community in Spalding and is the result of much hard work from volunteers in the area.
"This should not be destroyed by mindless acts of a few individuals."
Anyone with information should call the force on 101, quoting the latest incident number 23 of October 24.
You can also report anonymously by calling the Crimestoppers hotline on 0800 555 111