October 11, 2016 10.01 am
This story is over 68 months old
Top design award for Lincoln Bomber Command spire
The memorial spire at the International Bomber Command Centre site in Lincoln has received a prestigious design award. Judges of the 2016 Structural Steel Design Award marked the project as a "fitting testament to the memory of the World War II Bomber crews that flew from Lincolnshire and other parts of the UK." The spire,…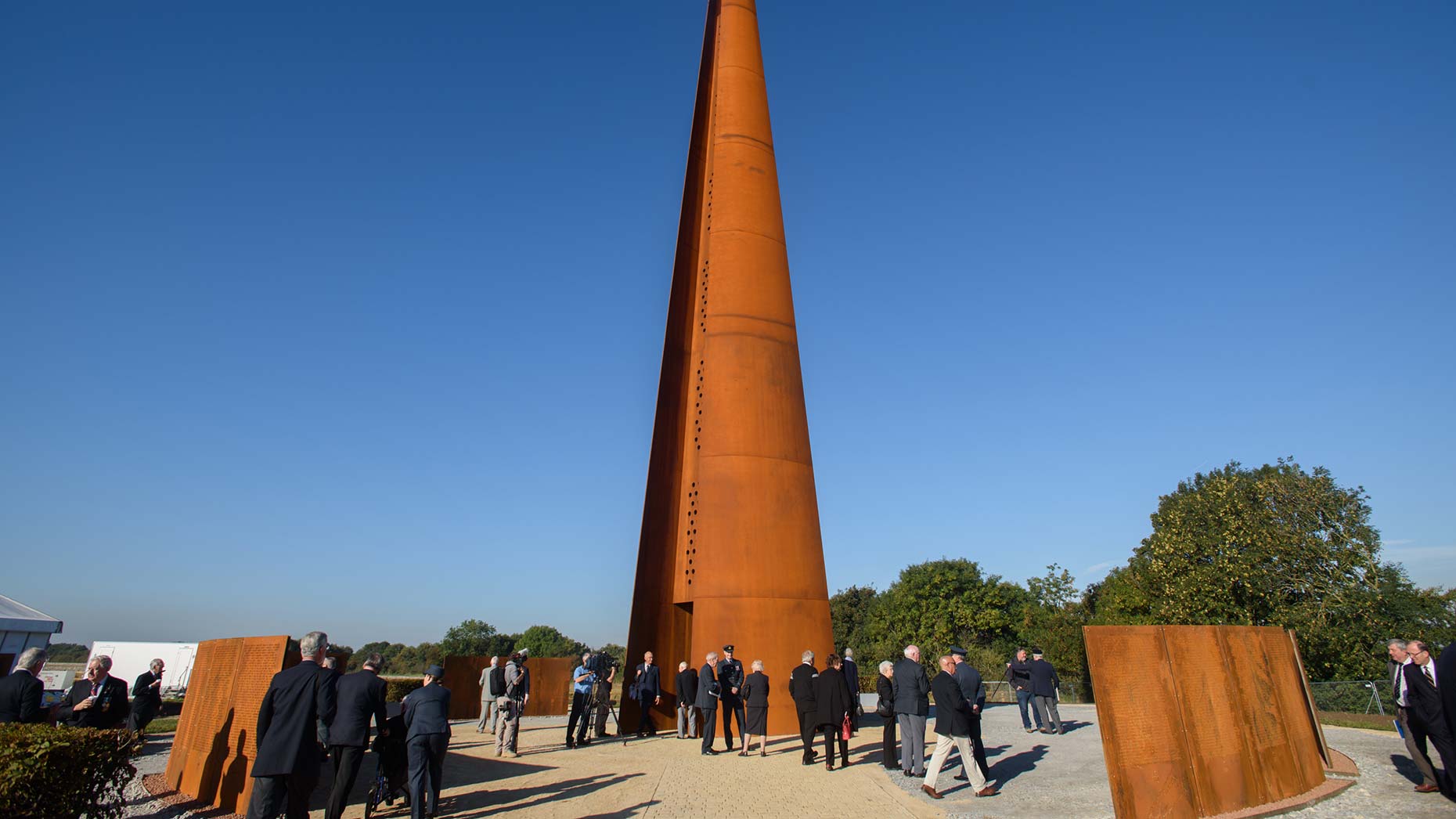 The memorial spire at the International Bomber Command Centre site in Lincoln has received a prestigious design award.
Judges of the 2016 Structural Steel Design Award marked the project as a "fitting testament to the memory of the World War II Bomber crews that flew from Lincolnshire and other parts of the UK."
The spire, which was designed by Lincoln-based Stephen Palmer of Place Architecture, was awarded at a ceremony in the Museum of London.
The award is part of a programme supported by Steel For Life and the British Construction Steelwork Association Ltd.
It's run to recognise the high standard of structural and architectural design attainable in the use of steel and its potential in terms of efficiency, cost effectiveness, aesthetics and innovation.
Judges added: "The architectural arrangement of the various elements has been carefully considered, taking cues from the local context. The choice of weathering steel is most successful.
"The detail design and particularly the execution of the monument are outstanding."
The project team was made up of Place Architecture, SHED (Structural Engineer), S H Structures Ltd (Steelwork Contractor), Lindum Group Ltd (Main Constructor) and the Lincolnshire Bomber Command Memorial Trust (Client).
Stephen Palmer of Place Architecture said: "I am delighted that the memorial had been successful in receiving this prestigious award.
"It has been a great privilege to work with all the members of the project team and so many committed people involved in designing and making a fitting memorial to the lost airmen from Lincolnshire, Britain and overseas, as well as a focus for the memorial centre which will be a place of commemoration, reflection and learning for generations to come."