October 10, 2016 11.39 am
This story is over 62 months old
Vandals desecrate Lincoln Tank Memorial
Disrespectful vandals have trashed the Lincoln Tank Memorial, ripping the L out of the sign and discarding it on the Tritton Road roundabout. The memorial on roundabout was unveiled in May 2015, following four years of hard work and fundraising. The £100,000 memorial is a representation of the Mark I Foster Tank, first designed and built…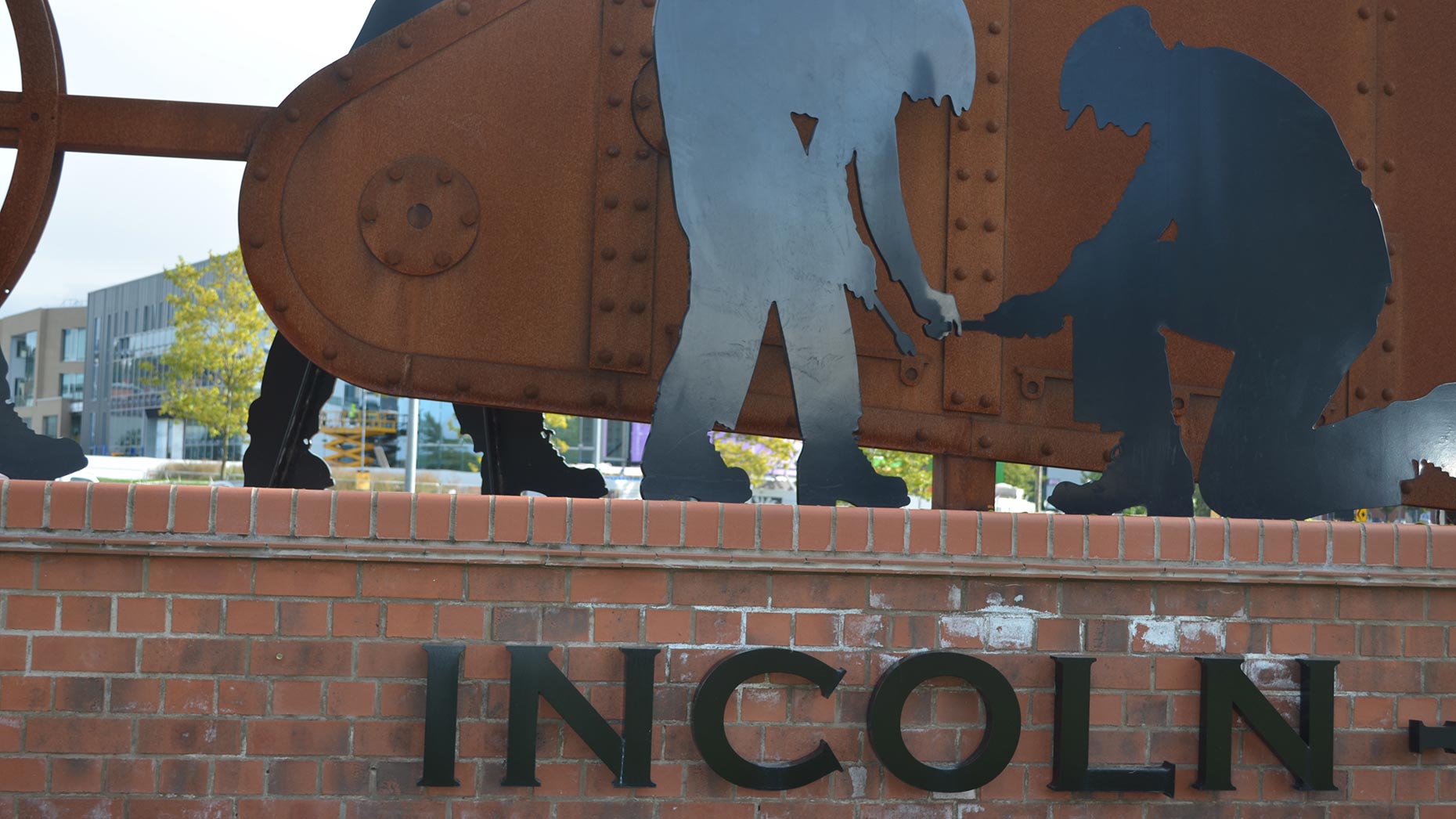 Disrespectful vandals have trashed the Lincoln Tank Memorial, ripping the L out of the sign and discarding it on the Tritton Road roundabout.
The memorial on roundabout was unveiled in May 2015, following four years of hard work and fundraising.
The £100,000 memorial is a representation of the Mark I Foster Tank, first designed and built in Lincoln in 1916, and placed close to the Wellington Foundry where it was produced.
It was intended to recognise the huge effort made by civilian men and women during both world wars, when the majority of production from the many factories in the city was switched to war work.
A number of people voiced their objections to the memorial on the grounds that it was glorifying conflict and loss of life.
However, the consensus from residents was that it was crucial that the city recognised its pivotal manufacturing and technological role which helped the Allies win the First World War.
Joe Cooke, Chairman of The Lincoln Tank Memorial Group, said: "It's a shame when you can't build something like this without it getting vandalised.
"I'm very upset about it to be honest.
Without the tank, the First World War would have lasted into the 1920s. Lincoln is rightly proud of being the birthplace of the tank.
Joe said that the memorial will be repaired sometime later this week, but remains disgusted that the work has to be done at all.
Several bottles of Budweiser and bags of McDonald's were also littered across the roundabout.
He added: "The memorial is there for the people of Lincoln in recognition of the women and men who created the tank in the city.
"If people desecrated the war memorials, there would be public outcry and rightly so. This is no less disrespectful.
"Karl McCartney, the MP, told me about this and he was equally upset and angered.
"Can't they just leave it alone?"
Karl McCartney said: "I am greatly disappointed with the news about this unacceptable vandalism. I am happy to assist Frank and Joe in any way I can."