November 3, 2016 11.29 am
This story is over 84 months old
Extra sparkle for this year's Lincoln Lantern Parade
The annual Lincoln Lantern Parade will be returning this Christmas with a special starry night theme thanks to a popular visiting business. The Lincoln BIG Lantern Parade will take place on December 15 from 6pm, when children from Westgate Academy walk their lanterns through the city from Cornhill to a nativity play in Castle Square.…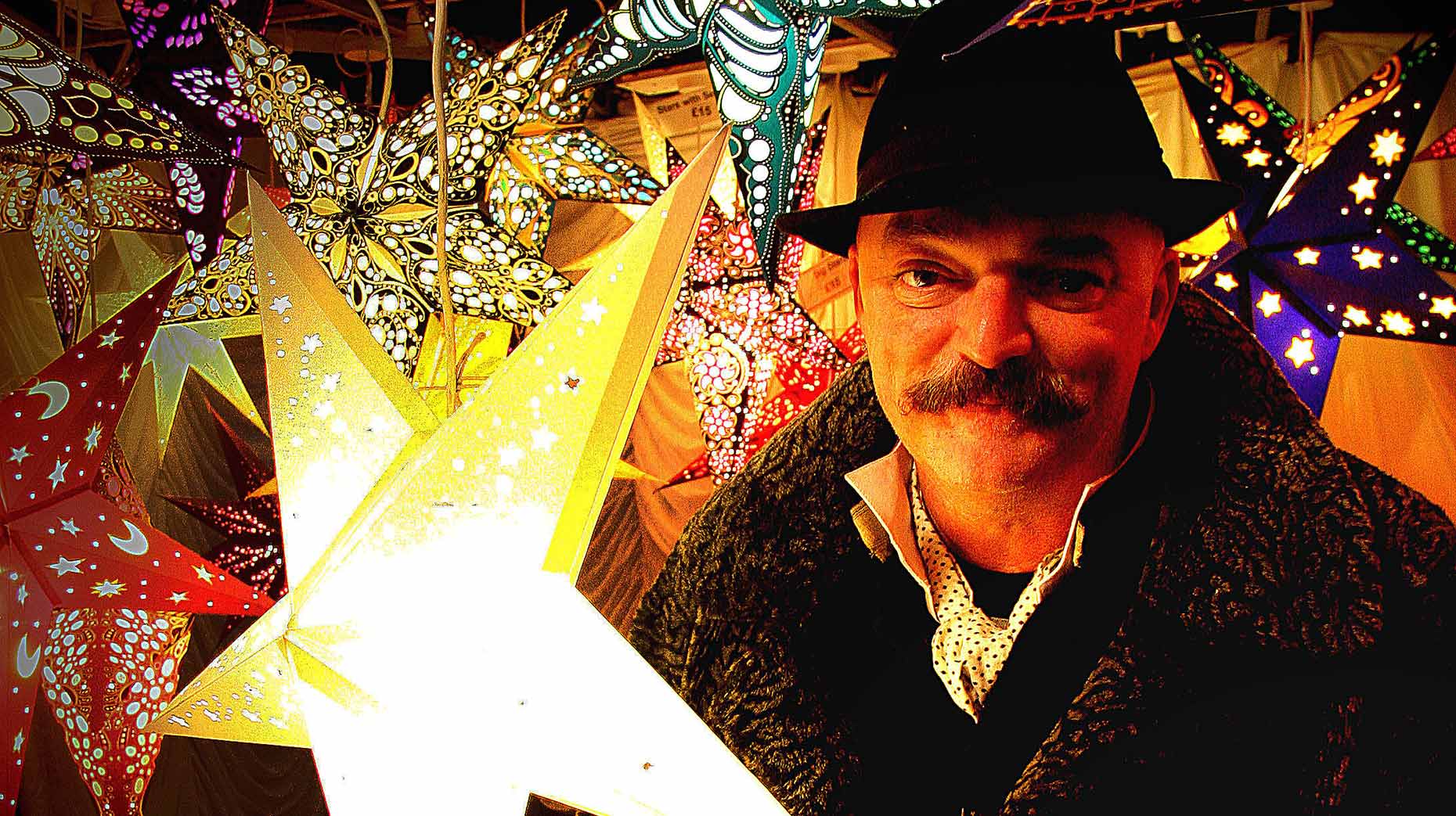 The annual Lincoln Lantern Parade will be returning this Christmas with a special starry night theme thanks to a popular visiting business.
The Lincoln BIG Lantern Parade will take place on December 15 from 6pm, when children from Westgate Academy walk their lanterns through the city from Cornhill to a nativity play in Castle Square.
This year, Andy Jupp of PaperStarlights, who is celebrating 20 years in business in 2016 and who is a long-time trader at Lincoln's Christmas Market, is making a special contribution.
Andy is recognising his business' milestone by donating 70 of his popular starlights to Lincoln BIG for its annual children's Lantern Parade.
Lincoln BIG Events & Promotions Manager Michael Armstrong said: "On December 15, schoolchildren from the city's Westgate Academy will be carrying the star lanterns attached to their light wands, as they process from Lincoln Cornhill, up the High Street and Steep Hill to Castle Hill, where a carol service will take place.
"We are delighted at Andy's generosity and the fact that his donation will add significantly to the festive ambience of this popular event in our annual calendar."
Andy Jupp has been trading at the Lincoln Christmas Market for many years, from a stall traditionally located on Union Road, near to the entrance of The Lawns complex.
He added: "This year we are celebrating our 20th year of trading and, to make the occasion extra special, we wondered if Lincoln BIG would accept a donation of lanterns for its Lantern parade.
"We attend a lot of different markets, but the Lincoln one is special. One of the lovely things about it is that lots of families have grown up with us and now their children are visiting us and buying their own starlights."