Firm donates £18k to Lincoln Samaritans in 50th year
The Lincoln branch of Samaritans, a charity which provides emotional support for people experiencing distress, has been presented with a whopping £18,000 donation by a local company. Lincoln sports supplier Running Imp chose to support the group of volunteers as its charity of the year for 2016. A cheque for the total raised from medals and…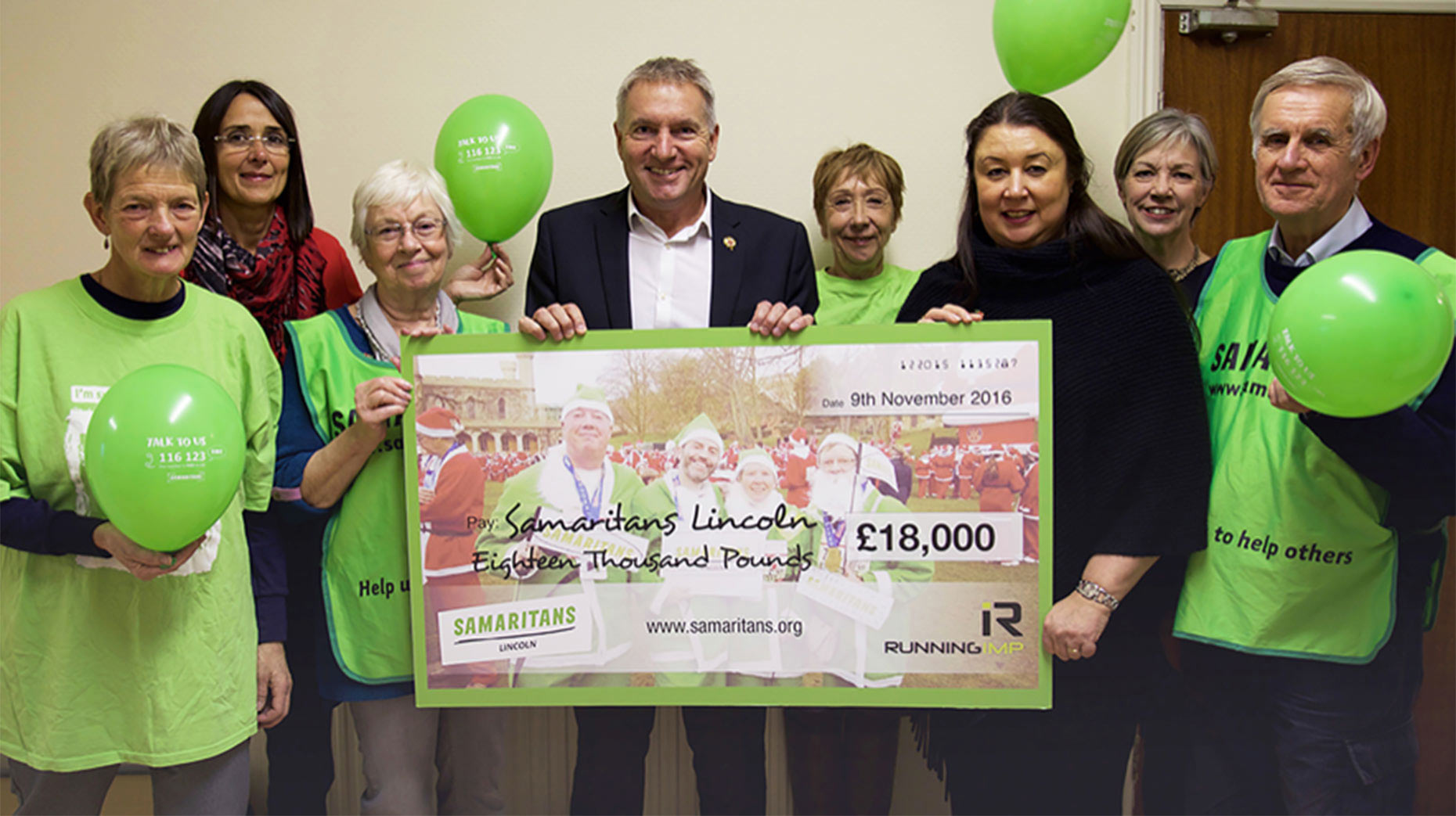 The Lincoln branch of Samaritans, a charity which provides emotional support for people experiencing distress, has been presented with a whopping £18,000 donation by a local company.
Lincoln sports supplier Running Imp chose to support the group of volunteers as its charity of the year for 2016.
A cheque for the total raised from medals and trophies sales was handed to Christine Lucas, acting Chair of the Branch, by Chris Illsley and Caroline Birkin, Co-Founders and CEOs of Running Imp.
Christine Lucas said: "We knew that Running Imp had chosen Lincoln Samaritans as their charity of the year for 2016, but we weren't expecting anywhere near such a large donation.
"We face considerable financial challenges to keep our services operational, and this donation is beyond our wildest dreams."
Chris Illsley said: "Running Imp is renowned for specialising in the supply of bespoke medals and trophies, designing and producing over 2 million annually.
"Every year we adopt a charity to which we donate money from these sales. We are delighted to have chosen Samaritans as our charity this year because 2016 marks the 50th anniversary of establishing the Branch in Lincoln.
"As a Lincoln-based company, we are proud to be supporting such an important local charity in our city."
Across the UK somebody contacts Samaritans for help every six seconds. People who are finding life tough, and need someone to talk to.
Christine Lucas added: "What lots of people don't realise is that whilst our primary aim is for fewer people to die by suicide, you don't have to be feeling suicidal to contact us.
"You can telephone, email or text us about anything that's troubling you, no matter how large or small the issue seems.
"We're here round the clock, 24 hrs a day, every single day of the year. Our number 116 123 is free to call from any phone.
"Whatever people say to us is confidential so that our callers can feel completely safe to talk openly with us and be listened to without fear of judgement, prejudice or rejection."
Lincoln Samaritans currently have about 50 people operating as listening volunteers. More information can be found on the charity's website here.