Justice Secretary promises more support for Lincoln prison officers
Lincoln prison officers, who last week walked out over a surge in violence and staffing shortages, have aired their fears to Justice Secretary Elizabeth Truss, amid warnings of further protests. The Justice Secretary visited HMP Lincoln on the back of announcements of service reforms, including an additional £100 million to bring in 2,500 new staff…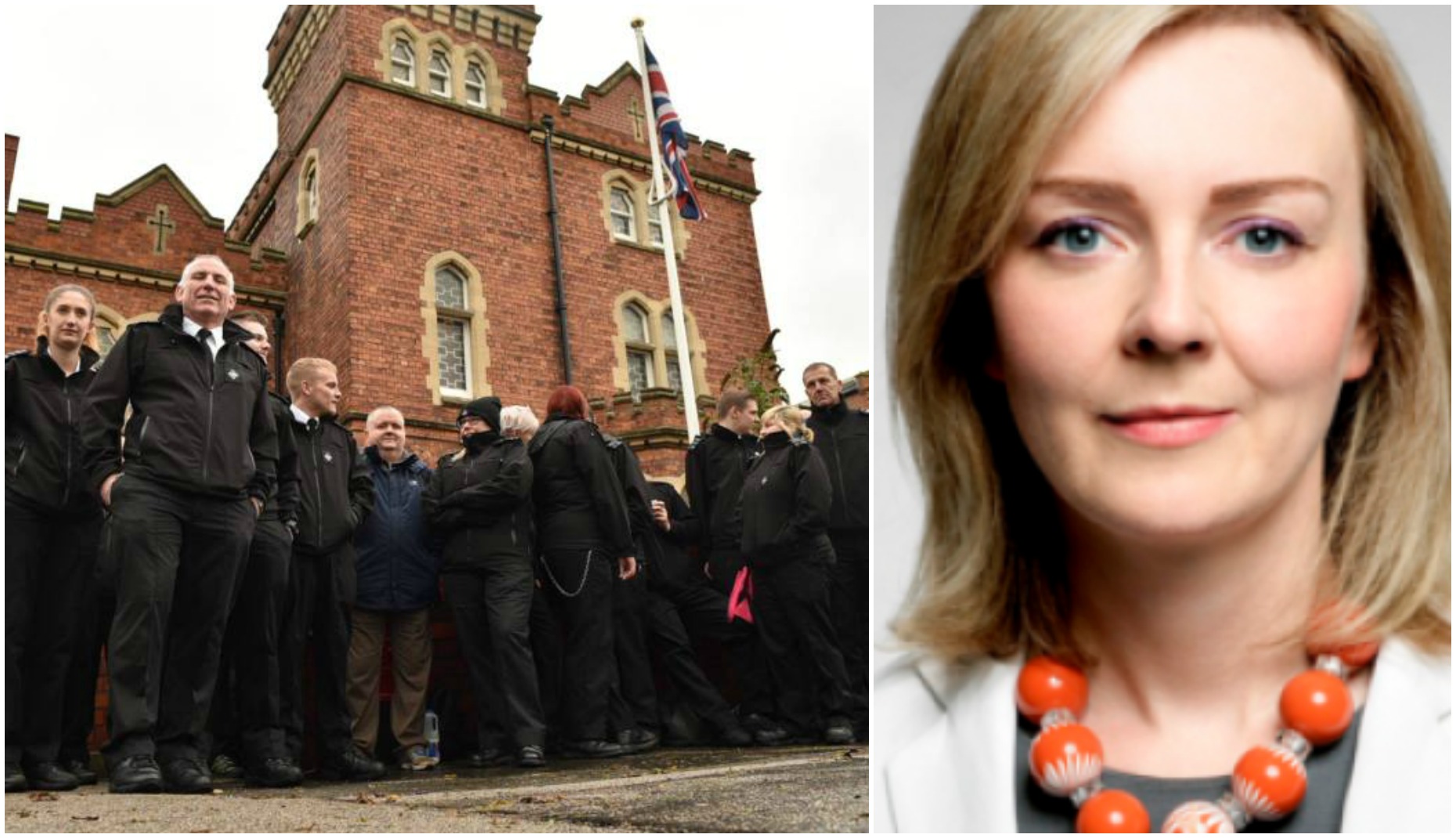 Lincoln prison officers, who last week walked out over a surge in violence and staffing shortages, have aired their fears to Justice Secretary Elizabeth Truss, amid warnings of further protests.
The Justice Secretary visited HMP Lincoln on the back of announcements of service reforms, including an additional £100 million to bring in 2,500 new staff across the UK.
She promised more support on her visit to the prison on Friday, November 18, when she met with officers and the governor.
Elizabeth Truss said: "Prison officers at HMP Lincoln do a challenging and often dangerous job day in and day out which too often goes unnoticed and is undervalued.
"I came to Lincoln to let them know that the work they do its vital and I'm committed to giving them the support they need to do their jobs in safely and securely.
"We will continue to listen to them and all prison staff as we deliver on our important reforms to make prisons safe and cut reoffending."
Around 40 prison officers stopped working on Tuesday, November 15 as part of the national protest over safety concerns, orchestrated by the Prison Officers Association.
Frontline officer and Lincoln POA spokesperson Paul Wray told The Lincolnite at the time: "Enough is enough. It's just not safe.
"Nationally and locally assaults are up.  It's happening on a very regular basis. Sometimes on a daily basis. We just haven't got the staff to look after everyone in our care properly.
"There should be around 120 frontline prison officers at Lincoln Prison and at the moment we are about 20% short on that.
"I'd like the government to listen to us and stop sacrificing our safety for the sake of saving pounds."
While the union has said 'positive' talks are ongoing with the justice secretary, its national chairman Mike Rolfe has refused to rule out further action – which is illegal.
HMP Lincoln earlier this year received £160,000 of government funding, which has helped upgrade CCTV and the use of body worn cameras, rolled out nationally, to help prevent violence.