November 21, 2016 10.42 am
This story is over 84 months old
Lincoln Castle wins prestigious heritage learning award
Lincoln Castle walked away from a prestiges county heritage awards ceremony with recognition for its innovative events for schools. The annual Lincolnshire Heritage Forum awards saw over 100 members of the county's heritage community brought together at The Collection in Lincoln, celebrating the work done by museums, heritage sites and members of staff. Lincoln Castle…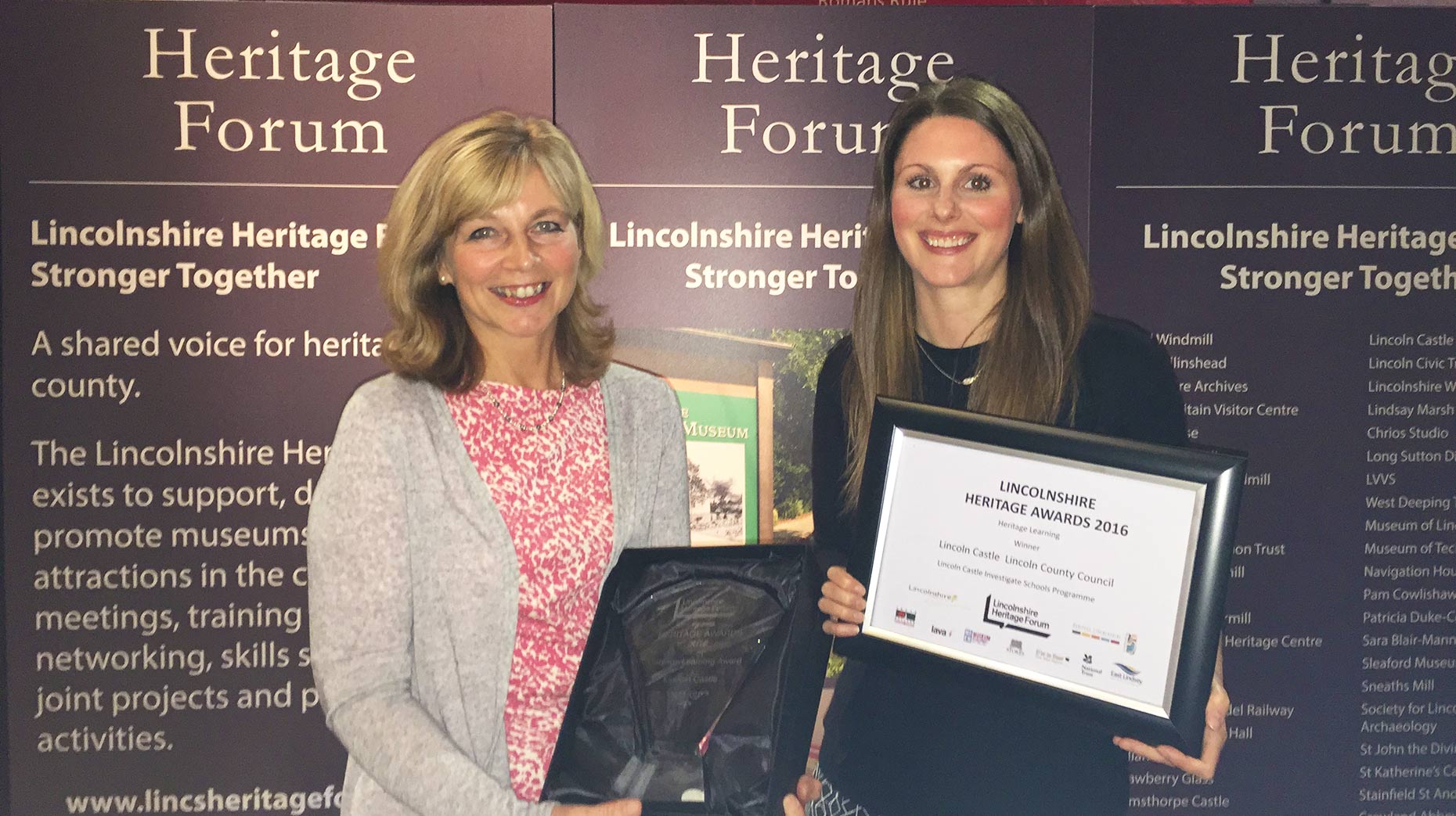 Lincoln Castle walked away from a prestiges county heritage awards ceremony with recognition for its innovative events for schools.
The annual Lincolnshire Heritage Forum awards saw over 100 members of the county's heritage community brought together at The Collection in Lincoln, celebrating the work done by museums, heritage sites and members of staff.
Lincoln Castle was presented with this year's Heritage Learning award for its Investigate Schools Programme, which provides schools with an immersive early years programme on subjects including Magna Carta, Normans, Victorian prison life and crime and punishment.
Sally Bleasdale, Learning Manager from Lincoln Castle, said: "We couldn't be more excited about winning one of this year's Lincolnshire Heritage Forum awards! We were up against some fantastic competition, so this is a huge accomplishment for Lincoln Castle.
"Our team works tirelessly to deliver an outstanding learning experience to the children of Lincolnshire and beyond, so this award is a true testament to all of the hard work put in by these dedicated individuals who are all quite amazing."
Jackie Goodall, team leader for the awards ceremony, said: "The purpose of these bi-annual awards is to recognise all of Lincolnshire's hard-working heritage workers, most of whom are volunteers that spend countless hours helping to run and promote their respective sites.
"It's because of their effort and dedication that we have such a diverse array of fun and interesting heritage destinations spread throughout the county that people from across the region, and country, can enjoy."
Among the other winners were St John The Divine Church Southrey, Sleaford Museum, Dogdyke Pumping Station and a volunteer from Heritage Lincolnshire.
This year's awards were judged by David Start, Retired CEO of Heritage Lincolnshire; Catherine Wilson OBE, Retired Director of Norfolk Museum Service; Anita Holinshead, Freelance Museum and Heritage Services; and Neville Stankley, Principal Lecturer at the Centre for Public History, Museum and Heritage Management. They were also assisted by Liz Bates from Heritage Lincolnshire.