November 9, 2016 1.04 pm
This story is over 84 months old
Lincoln UTC principal resigns after three years
The principal of Lincoln's first University Technical College (UTC) will stand down after three years in the role. College principal Dr Rona Mackenzie announced on Wednesday, November 9 she will be leaving the role at the end of 2016, just over three years after she was appointed. Previously the deputy headteacher at North Kesteven School, Dr Rona Mackenzie began…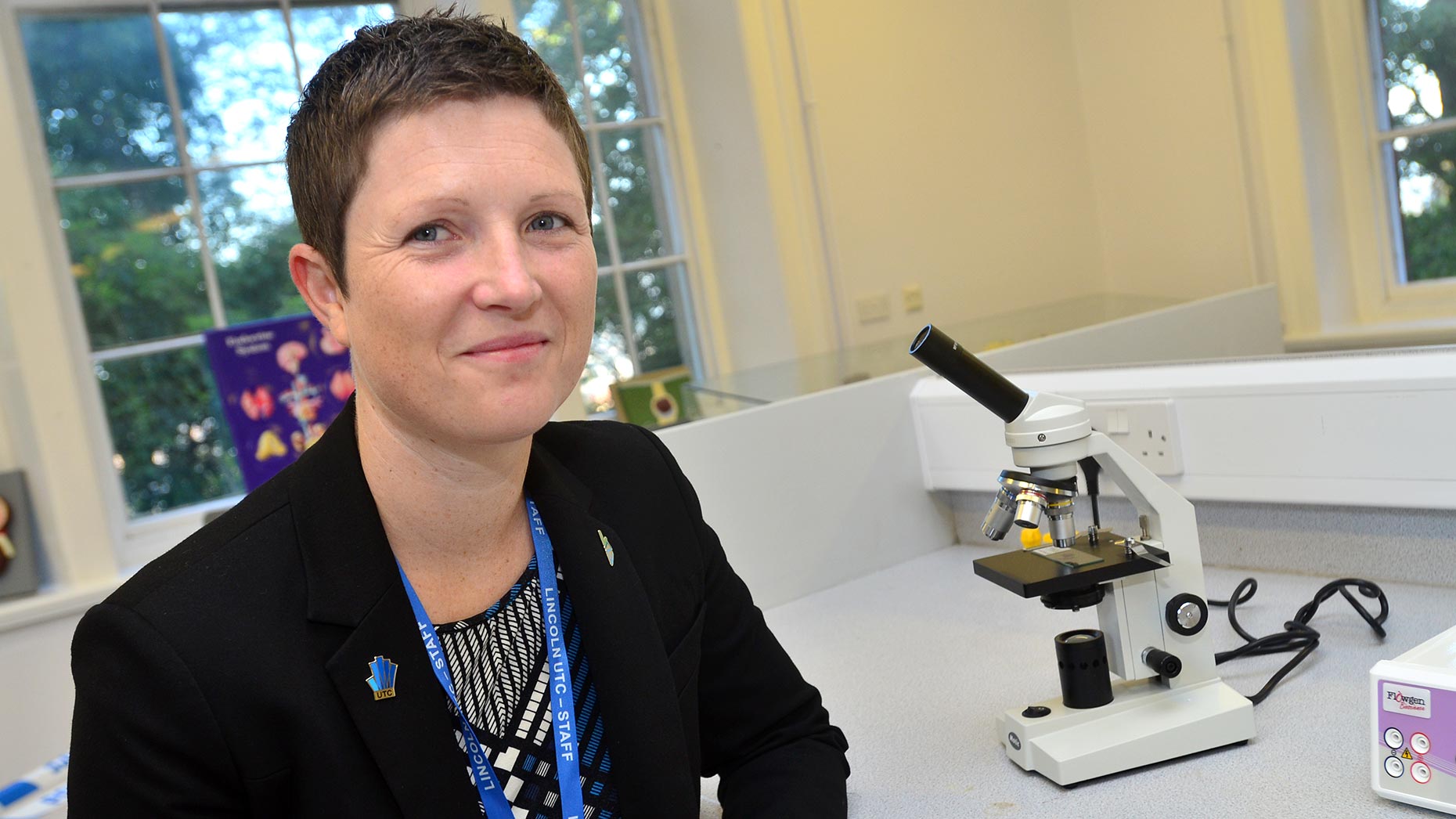 The principal of Lincoln's first University Technical College (UTC) will stand down after three years in the role.
College principal Dr Rona Mackenzie announced on Wednesday, November 9 she will be leaving the role at the end of 2016, just over three years after she was appointed.
Previously the deputy headteacher at North Kesteven School, Dr Rona Mackenzie began the role UTC in March 2013 and announced her resignation, stating she will be embarking on an MBA.
There has been no indication of who will be replacing Dr Rona Mackenzie as the principal of the college.
On announcing her departure from the college, Dr Mackenzie said: "When I was offered the role, we had a clear vision. Today, that vision has been achieved.
"I am very proud of our collective achievements and have achieved my ambitions: now is the right time for me to take a new direction in my career and for a new principal to lead Lincoln UTC into its next exciting phase.
"Whilst I have worked in education for over 20 years, this has been the first time I have had the opportunity to work so closely with business partners.
"Our collaborations have sparked an interest in working in business. From January 2017 I will be studying for a Masters in Business Administration (MBA) at Sheffield Hallam University and a Doctoral Diploma in Strategic Leadership.
"I then intend to switch to working in the private sector and look forward to the opportunities and challenges that lie ahead."
She added her thanks to colleagues at the UTC:
"We have had an exciting journey together and I am very privileged to have had this opportunity."
Paul Birt, Chair of the Board of Directors and Head of Human Resources in Siemens' Energy Management Division said: "The directors are saddened to be losing Dr Mackenzie.
"She has been the heartbeat of the UTC since the day she took over and she will be extremely difficult to replace.
"But our loss will be industry's gain and we have no doubt that Dr. Mackenzie's decision to take a new direction with her career will be a resounding success and we wish her every success."
Dr Mackenzie previously appeared on the cover of Lincolnshire Business, describing the  opening of the college as a "huge challenge" and a "good steer for opportunity".
The college welcomed its first students in September 2014 at its temporary home Chad Varah House, and was the first education establishment in Lincolnshire dedicated solely to industry specialisms.
The UTC was then opened in its current campus off Lindum Road after a £7.5 million investment and redevelopment of the site.
This 14-19 college has, in this time, collaborated with industry partners to provide training and education for aspiring engineers, scientists and mathematicians.
Up to 160 students are admitted into Year 10 and Year 12 each academic year.