November 24, 2016 4.43 pm
This story is over 67 months old
New Lincolnshire fire chief and deputy officially appointed
A new chief and deputy chief fire officer have been appointed for Lincolnshire Fire and Rescue. Nick Borill and Mick Green who have been leading the county's service as acting chief fire officer and acting deputy chief respectively, since their interim appointments in December 2015, will now take up the roles permanently. CFO Borrill has…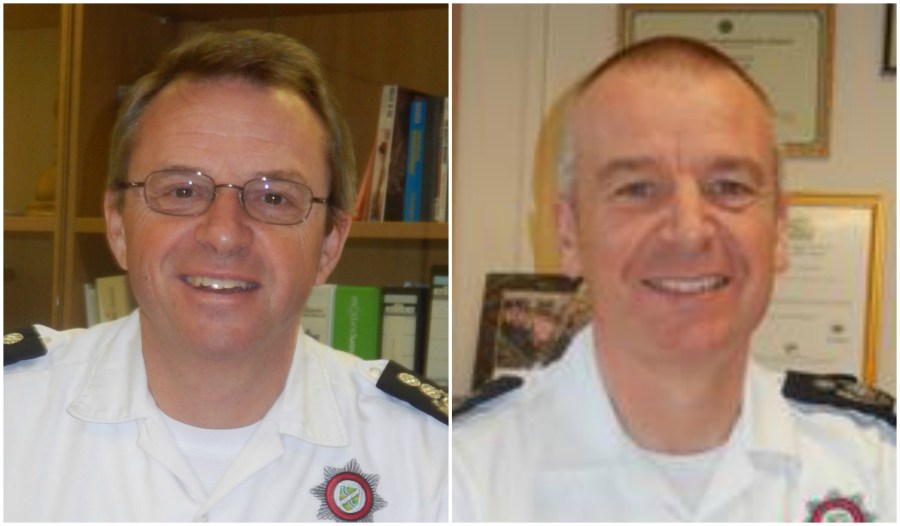 A new chief and deputy chief fire officer have been appointed for Lincolnshire Fire and Rescue.
Nick Borill and Mick Green who have been leading the county's service as acting chief fire officer and acting deputy chief respectively, since their interim appointments in December 2015, will now take up the roles permanently.
CFO Borrill has been with Lincolnshire Fire and Rescue since 2006, after a 25 year career in the army.
He has held numerous roles looking after the service's planning, prevention and protection activities. He was appointed following the retirement of Dave Ramscar in 2015.
DCFO Green has spent the past 30 years at Lincolnshire Fire and Rescue and has held both front-line firefighting and management positions.
CFO Nick Borrill said: "It's been a privilege to lead such a great organisation for the past eleven months, and I'm very pleased to now accept this position on a permanent basis.
"We have a highly professional fire and rescue service here in Lincolnshire and I feel very honoured to be given the opportunity to lead such dedicated staff.
"Everyone who works in the service, from firefighters and support staff alike, plays an integral part in delivering our mission of 'making our communities safer, healthier and more resilient' and remains fully committed to doing so.
"Over the past 10 years, the service, through a combination of its prevention, protection and response activities has continued to develop its role to deal with a wide range of incidents including fires, road traffic collisions, flooding and life-threatening medical emergencies.
"And I know, with the commitment and innovation demonstrated by our staff and by working closely with our partners, that we will be able to take this work forward and deliver even better outcomes for the residents of Lincolnshire."
Executive councillor for Fire and Rescue at Lincolnshire County Council, Councillor Nick Worth, added: "Nick and Mick have a wealth of operational and strategic leadership experience and they are both highly regarded in Lincolnshire by colleagues and staff alike.
"Together they will take Lincolnshire Fire and Rescue forward and continue to create a Service fit for the 21st century. I'd like to offer them both many congratulations on their well-deserved appointments."