New-look Swinderby Railway Station improves Lincoln commute
Upgrade works at Swinderby Railway Station are hoped to encourage more people to take the 16 minute commute into Lincoln, or 14 minutes to Newark, by train. Lincolnshire County Council's Access Lincoln team worked with Eagle and Swinethorpe Parish Council to create a new free car park for 23 vehicles, with two accessible spaces for wheelchair…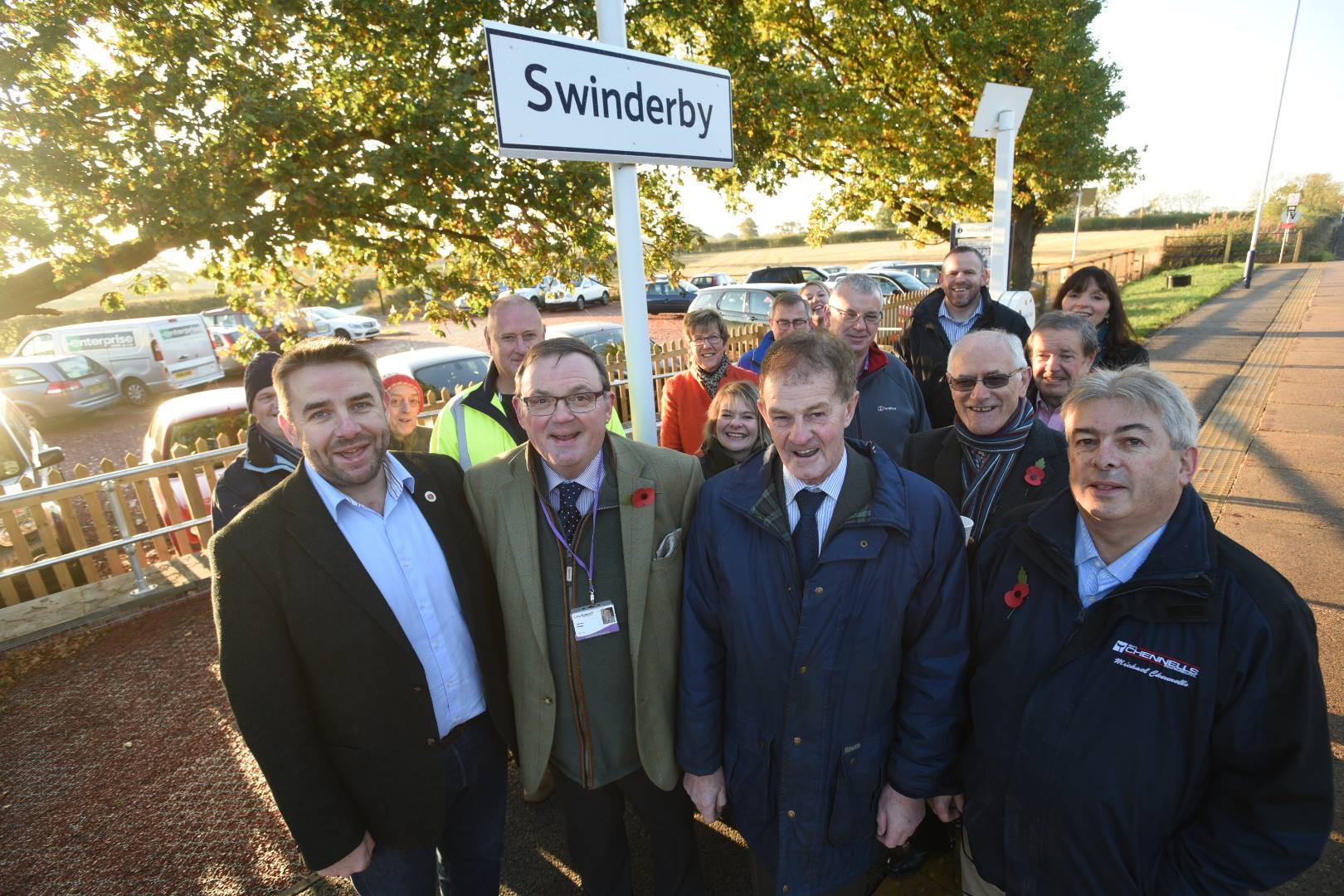 Upgrade works at Swinderby Railway Station are hoped to encourage more people to take the 16 minute commute into Lincoln, or 14 minutes to Newark, by train.
Lincolnshire County Council's Access Lincoln team worked with Eagle and Swinethorpe Parish Council to create a new free car park for 23 vehicles, with two accessible spaces for wheelchair users and solar powered lighting.
In addition, new bicycle storage has been installed meaning 20 cyclists can secure their bikes at the station alongside the new car park, as well as improved accessibility with ramp access to the platforms from the new car park.
East Midlands Trains have also improved the waiting facilities for passengers at the Station too.
Councillor Richard Davies, Executive Member for Highways and Transport at Lincolnshire County Council said: "Access Lincoln helps people to discover new ways get into and around the city using public transport, cycling and car sharing, and we are supporting a number of key infrastructure projects such as the improvements at Swinderby Railway Station. It's another way we are helping people with their journeys around the city.
"In the past, travelling to Swinderby Station by car was difficult. Now you'll find new purpose built free parking, new cycle storage, improved accessibility as well as a makeover in the waiting room, new information boards and signage.
"The train journey into Lincoln takes just 16 minutes, so it can save rush hour commuters a great deal of time and money compared with travelling by car.
"On weekdays, there is a choice of up to 14 services throughout the day plus there are lots of options at the weekend too.
"We invite people in the area to try the improved station and enjoy their journey into the city by train.
"Residents and commuters from the nearby villages such as Eagle, North Scarle and Witham St. Hughs can reach the station by car in just a few minutes, and if you live within three miles, cycling might be faster than you think".
Sustainability and low impact construction was an important consideration in the improvements, with 99% of the materials used in the new car park construction coming from sustainable sources. It also features solar lighting and drainage by percolation.