November 30, 2016 9.34 am
This story is over 68 months old
Plague pit with skeletons of Black Death victims discovered at medieval abbey in Lincolnshire
Archaeologists have uncovered a mass burial pit containing the skeletons of nearly 50 children and adults killed by the Black Death in Lincolnshire. A total of 48 skeletons have been unearthed at Thornton Abbey near Immingham, of which 27 are children. Experts have said that the bodies can be dated back to between 1347 and 1351, when…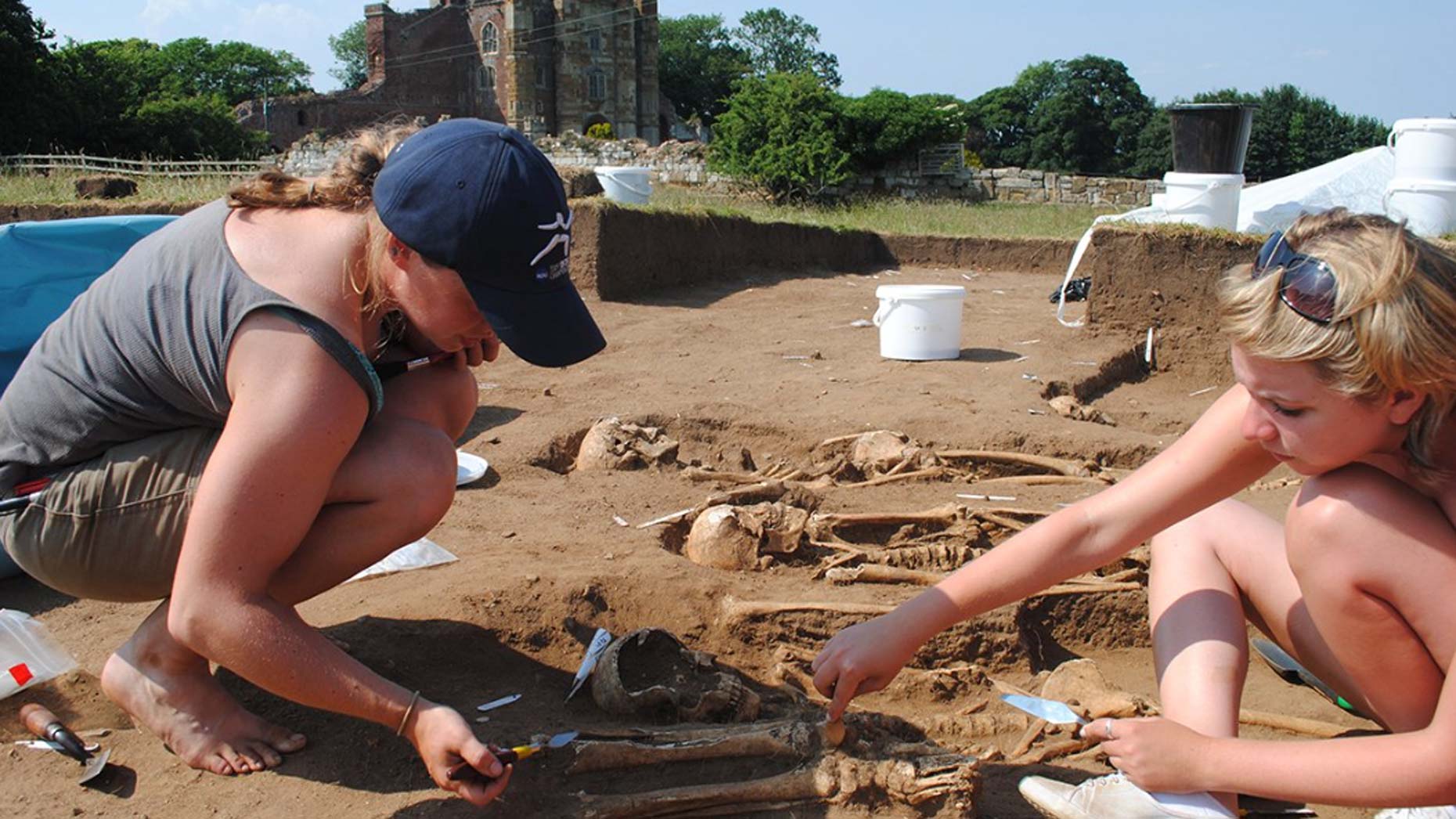 Archaeologists have uncovered a mass burial pit containing the skeletons of nearly 50 children and adults killed by the Black Death in Lincolnshire.
A total of 48 skeletons have been unearthed at Thornton Abbey near Immingham, of which 27 are children.
Experts have said that the bodies can be dated back to between 1347 and 1351, when the Black Death wiped out 60% of the UK's population.
The Black Death, also known as the 'Great Pestilence', arrived in Britain in 1348 after sweeping through Europe.
It is believed that the Black Death, which many believe was actually the bubonic plague, killed between 75 million and 200 million people in Europe and Asia alone.
Teeth samples found on the burial site have been sent to Canada, where successful DNA results showed that the bodies contained bacteria responsible for the plague.
From the tests, it is believed the plague reached Lincolnshire, and more specifically, Thornton Abbey, in the spring of 1349.
Dr Hugh Willmott, from the University of Sheffield's Department of Archaeology, said: "The finding of a previously unknown and completely unexpected mass burial dating to this period in a quiet corner of rural Lincolnshire is thus far unique.
"It sheds light into the real difficulties faced by a small community ill-prepared to face such a devastating threat."