November 3, 2016 9.38 am
This story is over 67 months old
RAF Coningsby welcomes new Station Commander
A new Station Commander has been unveiled at RAF Coningsby. Group Captain Mike Baulkwill has replaced Jez Attridge who has spent two years in the position. Mike Baulkwill has previously served at Royal Air Force Coningsby with No XI Squadron. He returns to Royal Air Force Coningsby having recently served as the Personal Staff Officer…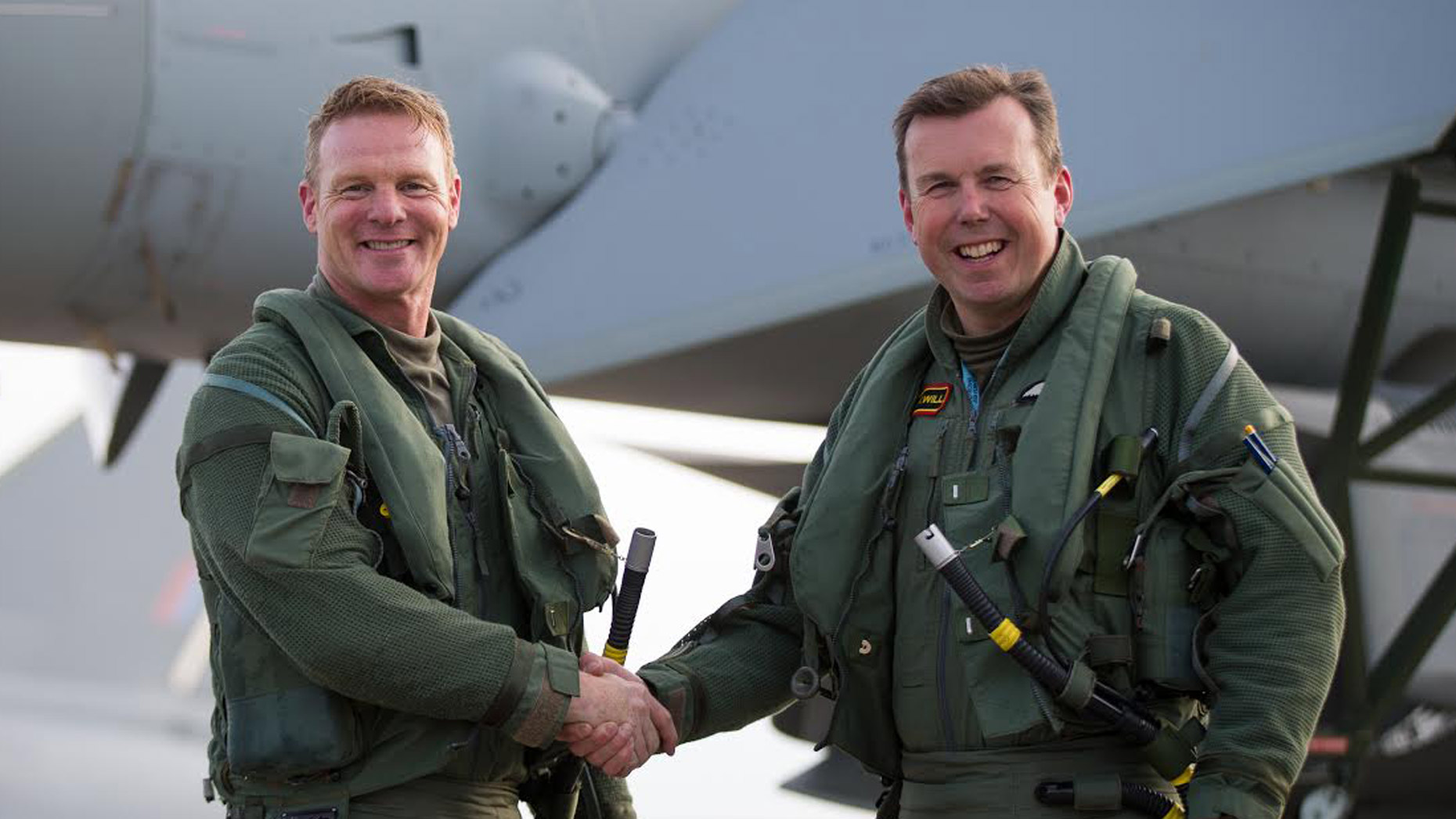 A new Station Commander has been unveiled at RAF Coningsby.
Group Captain Mike Baulkwill has replaced Jez Attridge who has spent two years in the position.
Mike Baulkwill has previously served at Royal Air Force Coningsby with No XI Squadron.
He returns to Royal Air Force Coningsby having recently served as the Personal Staff Officer to the Chief of the Air Staff.
Group Captain Baulkwill said: "It is with absolute delight and pride that I return to Royal Air Force Coningsby as the new Station Commander.
"Royal Air Force Coningsby's proud history is extensive and the station continues to add to that history each and every day, as the men, women and equipment of Royal Air Force Coningsby continue to contribute to vital operations both here in the UK and abroad."
Group Captain Attridge, who will be promoted to Air Commodore following his successful stint in charge of the Lincolnshire base, said: "I first came to Coningsby in 1990, so I'm sad to finally leave here.
"It feels like my home.
"It's been an honour to command this main operating base – the people serving on this station give up a lot to ensure the defence of our country, every minute of every day and I'm proud to have been part of it with them."