November 11, 2016 10.33 am
This story is over 61 months old
'Roadworks have crippled us', say independent Lincoln businesses
Small businesses in Lincoln have blamed ongoing roadworks and high traffic volumes for a drop in trade. Between the works on the almost complete East West Link road and the closures surrounding the new Transport Hub, small independent businesses say they've noticed a significant drop in footfall as customers are unable to reach them. Mark Foster, co-owner of Fosters Butchers…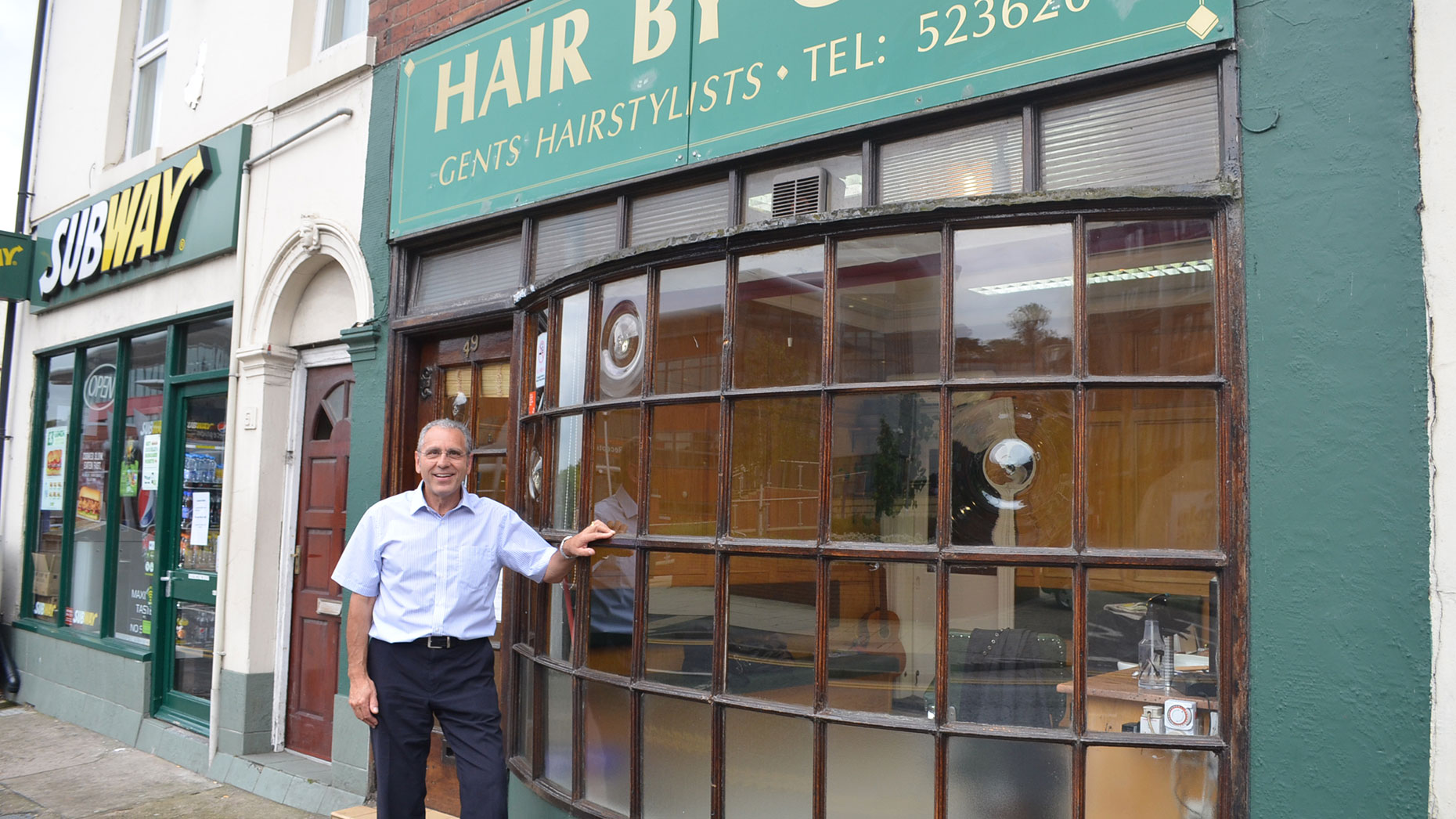 Small businesses in Lincoln have blamed ongoing roadworks and high traffic volumes for a drop in trade.
Between the works on the almost complete East West Link road and the closures surrounding the new Transport Hub, small independent businesses say they've noticed a significant drop in footfall as customers are unable to reach them.
Mark Foster, co-owner of Fosters Butchers and Bakers on Monks Road, told The Lincolnite there will be a severe lack of trade for small businesses in the run up to Christmas.
He said: "We've got the Christmas Market coming at the beginning of December, then we're into Christmas shopping.
"Businesses in the centre of Lincoln, us included, rely on our December trade to pull us through the quieter more difficult times in the new year.
If that trade's not going to be there, it's going to be a struggle
"It's difficult for our customers to get to us. If they're coming from the south of the city like Hykeham, getting across from that side of town is an hour's job, particularly at peak times.
"We're also struggling to get to our customers that we supply.
"Sometimes the orders are half the size of what they normally would be."
Nuccio Scumaci from Hair by Gino, on Monks Road, has also voiced his concerns following a drop in trade. He said: "No one is going to leave work and come all the way through town to get here. People are just thinking, 'I won't bother'.
"My business has suffered a good 10% easily because people just can't get here. The last four or five weeks it's been really quiet after 4pm when I'm normally here till 6pm."
It's not just the small independent businesses who have seen a drop in footfall in the city centre. The Lincolnshire Co-op has also seen a reduction in custom at its store in the city centre.
In an interview with Lincolnshire Business, CEO of Lincolnshire Co-op Ursula Lidbetter said: "Around the bus station, patterns of trade have changed, but remarkably just recently, there has been a little bit more trade as people find their way to the shops there.
We're doing a lot to attract people there. So yes, patterns have changed a little bit but my goodness it will be worth it.
Traffic management options
Lincolnshire County Council has confirmed that the new East West Link road will be open without temporary traffic lights by Friday, November 18, which should help to eliminate some of the issues around the city.
However, the road closures around the redevelopment of the new transport hub are set to be in place until the earliest of April 2018, along with several car parks.
The City of Lincoln Council has confirmed that car parks still have spaces every day and that by visiting its website prior to travelling, shoppers will be able to plan their visit to the city centre more efficiently.
The city council has also confirmed that to help with the increase of traffic over the Christmas period, it will now be offering a park and ride system for the two weekends before Christmas.
Kate Ellis, Major Developments Director at City of Lincoln Council, said: "We appreciate that traffic in the city appears busier than normal but we expect the full opening of the East/West Link Road to play a major part in alleviating the strain on the road network in the south of the city.
"In the city this weekend there will be 3,892 spaces available at 29 car parks. On top of this, NCP is expecting to open a new 250 space car park on Kesteven Street in the next few weeks and Lincoln BIG will be running a park and ride from Lincolnshire Showground on the two weekends before Christmas."
---
This story was first published on Lincolnshire Business.