Shocking footage shows mistreatment of chickens at Spalding farm
Footage of malnourished and dying chickens on a Spalding farm has been released by animal welfare charity, Viva!. The secret footage, filmed in August and sent to the charity appears to show filthy sheds housing hens in terrible conditions on Rowbottom Farm. Rowbottom Farm supplies local businesses with free-range and barn eggs. Scenes at the farm…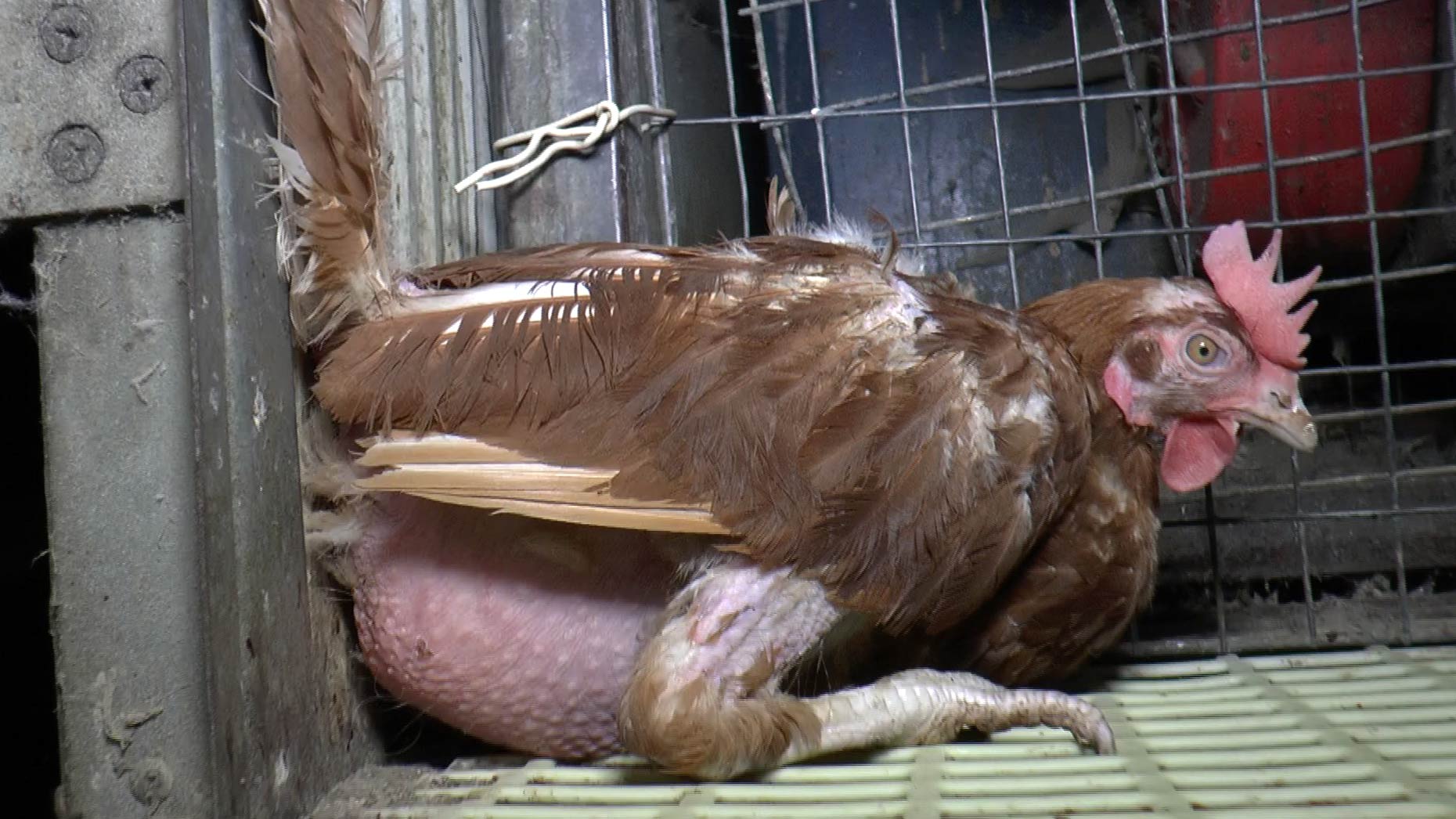 Footage of malnourished and dying chickens on a Spalding farm has been released by animal welfare charity, Viva!.
The secret footage, filmed in August and sent to the charity appears to show filthy sheds housing hens in terrible conditions on Rowbottom Farm.
Rowbottom Farm supplies local businesses with free-range and barn eggs.
Scenes at the farm are said to be some of the worst Viva! has seen, where they have said the footage reveals hens in shockingly poor bodily condition.
One hen was shown in the video, with what appears to be an oozing prolapse and was in severe need of medical treatment, and others were shown with extensive feather loss exposing red raw skin.
Dead birds had appeared to have been left on floors, and some had been left there for a long time.
As part of Viva!'s Cracked campaign, over the course of a year, a series of investigations were carried out inside enriched cage, free-range and organic egg farms across Britain to reveal the reality of life for laying hens four years on from the ban on 'battery' cages.
A spokesperson from Rowbottom Farm said: "Our farm has been a family-run business for over 50 years and we've prided ourselves on the welfare and traceability standards we uphold in our free-range and barn egg operations.
"We have 16,000 birds which we work hard to take care of. We noticed over summer that some were suffering with feather loss and soon called the vet who separated the flock and gave them some medication.
"We were shocked to find that this flock of birds, under veterinary supervision, was targeted by the activists who went into the barn undercover in the early hours of the morning.
"This distressed birds, who were already sick – putting the birds' lives on the line – with no consideration for our farm's vital biosecurity measures.
"People that buy our eggs can be assured that our eggs are produced to strict government and EU regulation. We have regular visits from government inspectors, and no concern has been expressed at any time.
"We always seek veterinary guidance whenever we have any concerns over the health of our birds. From time to time illness will happen on poultry farms. But we are confident that we deal with any illnesses promptly to maintain good flock health."