December 20, 2016 12.07 pm
This story is over 60 months old
Amazing Grimsby Christmas lights raise money for hospice which cared for family friend
A family in Grimsby have turned their house into a Christmas light extravaganza in aid of St Andrew's Hospice. The amazing light display on Grasby Crescent has been created by Tracey and Martin Connolly. The couple decided to create the display and raise money for St Andrew's Hospice in memory of their friend Dave Moreman,…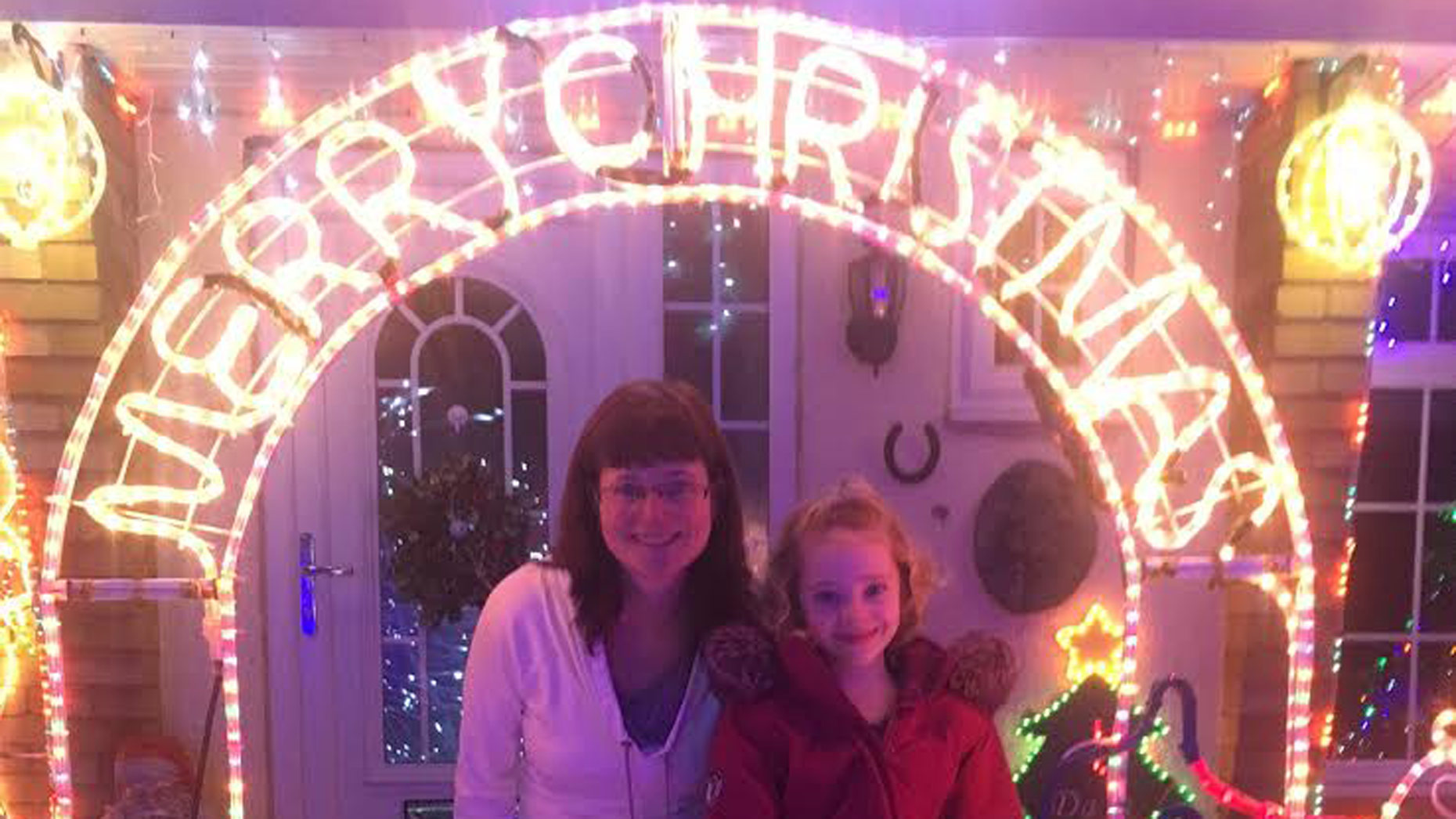 A family in Grimsby have turned their house into a Christmas light extravaganza in aid of St Andrew's Hospice.
The amazing light display on Grasby Crescent has been created by Tracey and Martin Connolly.
The couple decided to create the display and raise money for St Andrew's Hospice in memory of their friend Dave Moreman, who died in 2015 aged just 36.
The hospice cared for Dave during the later stages of his five-year battle with a rare form of bone cancer called osteosarcoma.
Sadly, he passed away in January 2015, leaving behind his wife Holly and children Reece, 13, Gracie, 10, and Max, 8.
St Andrew's Hospice offers free palliative care to anyone over the age of 18 with any progressive life-limiting illness.
The hospice is independent of the NHS but works with healthcare organisations.
Most patients at the hospice live in North East Lincolnshire but people also come from other areas.
They offer respite care, day therapy, symptom control, rehabilitation and terminal care, as well as other services such as counselling, complementary therapies, lymphedema clinics, physiotherapy and bereavement support, which was much needed by the family of Dave.