December 5, 2016 10.13 am
This story is over 67 months old
Average speed cameras installed on A16 at Crowland
A £192,000 average speed camera system has now been installed on the A16 Crowland bypass. The system consists of six camera gantries and aims to reduce the number of fatalities and serious collisions on the stretch of road. The bypass was completed in 2010 and has been the site of 17 serious and eight fatal…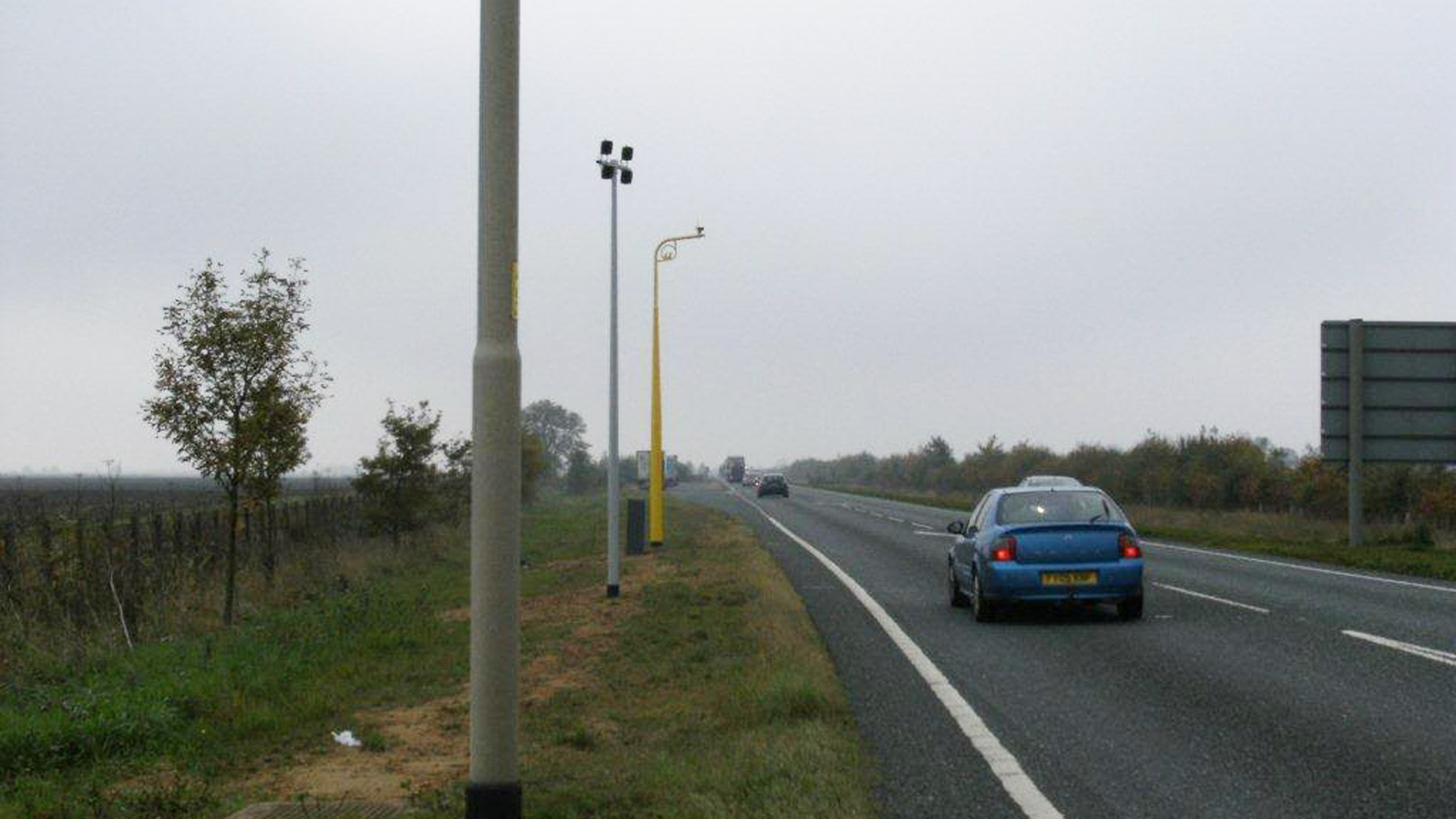 A £192,000 average speed camera system has now been installed on the A16 Crowland bypass.
The system consists of six camera gantries and aims to reduce the number of fatalities and serious collisions on the stretch of road.
The bypass was completed in 2010 and has been the site of 17 serious and eight fatal collisions.
During the latest round of testing, in a 24-hour period on Sunday, November 27, 145 vehicles broke the speed limit.
Now the system is fully tested enforcers can now start processing offences and will be doing so from today.
There is no reduction in the national speed limit.
How it works
The system transmits the offences in real time to a control centre where they are checked and compiled before being forwarded to the police Central Ticket Office where paperwork is produced and sent to the vehicle owners.
The system works by measuring the time it takes a car to drive from one post to another.
By calculating the time it takes, it then works out the average speed.
The A52 average speed camera system, installed nearly six-years-ago near Ropsley, has seen a reduction of over 57% in collisions and over 70% reduction in casualties since going live.
John Siddle, communications manager at Lincolnshire Road Safety Partnership, said: "Normal speed cameras are what we call spot cameras and they just measure a speed at single point on a road.
"The average speed camera system sees every car that comes through the system and logs that vehicle.
"When it gets to that next post it measures the time it has taken to get to the next one.
"Average speed cameras do work, they settle the speed and ease people's anxieties about driving.
"This is about casualty reduction, not making money."