December 9, 2016 5.17 pm
This story is over 64 months old
Disturbing images as Spalding pig farmer found guilty of animal welfare offences
WARNING: Please be aware that the images below may be distressing for some readers. Pigs on a farm in Spalding were found suffering from horrifying, untreated wounds by inspectors, who were forced to euthanise a number of animals in the worst conditions. The owner of the farm has be found guilty of eight offences relating to the welfare of…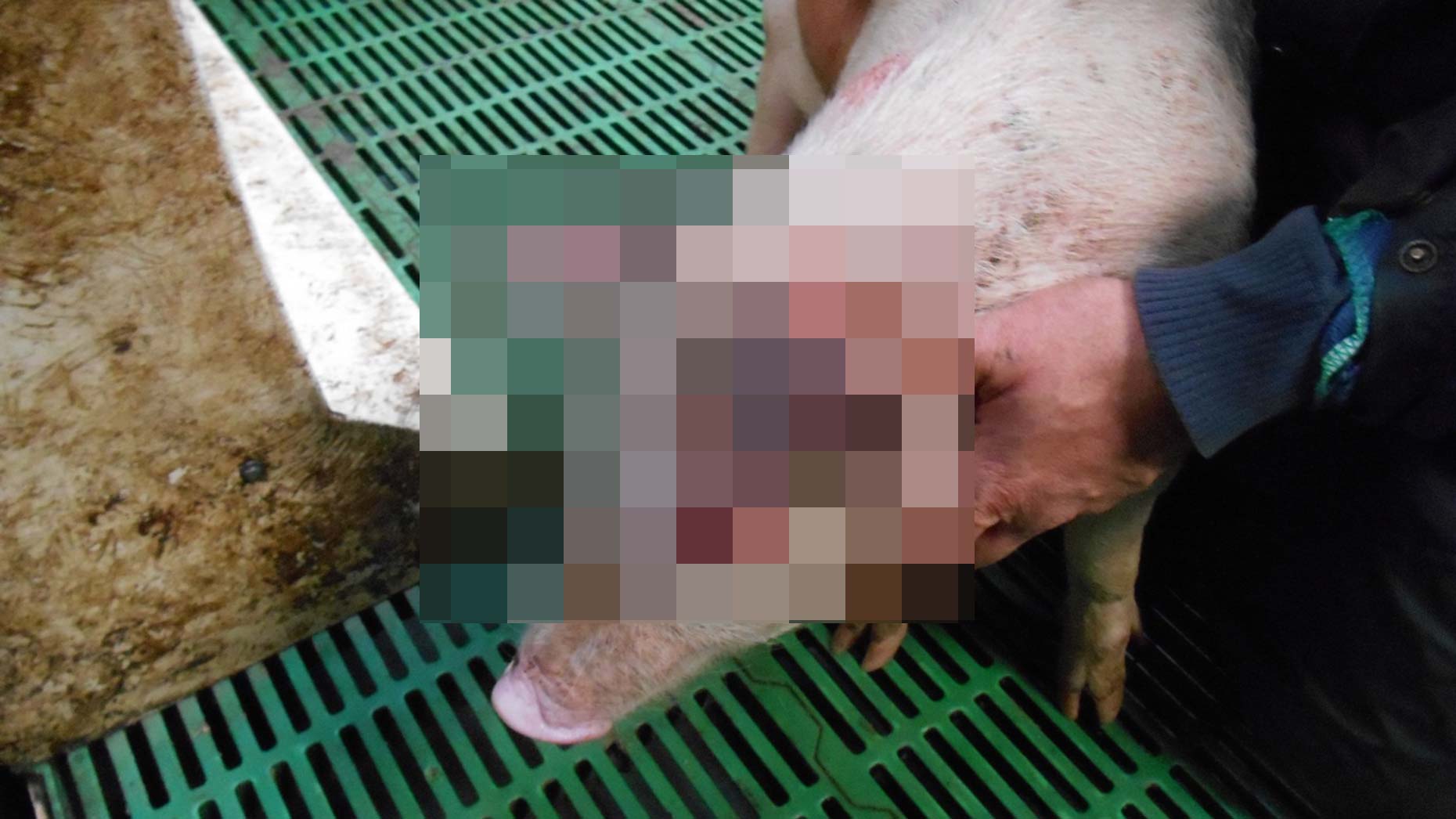 WARNING: Please be aware that the images below may be distressing for some readers.
---
Pigs on a farm in Spalding were found suffering from horrifying, untreated wounds by inspectors, who were forced to euthanise a number of animals in the worst conditions.
The owner of the farm has be found guilty of eight offences relating to the welfare of pigs following the investigation by Lincolnshire Trading Standards.
Appearing at Lincoln Magistrates Court, farmer Mark Haynes, 53, from 65 Northorpe Road, Donington, Spalding was charged after investigations which ran between May 2015 and February 2016.
The judge however has deferred sentencing for six months to allow Mr Haynes the chance to improve the conditions on his farm.
Prior to this investigation, the Animal and Plant Health Agency (APHA) and trading standards officers had made repeated attempts to advise and support Mr Haynes to improve the welfare of his pigs.
Ian Newell, business and public protection Manager at Lincolnshire Trading Standards, said: "This was a shocking case.
"During our investigation we found that Mr Haynes was keeping pigs in inadequate conditions, with poorly maintained buildings and an inadequate regime for feeding and watering.
"Some also had bad wounds and other ailments that had not been adequately treated and would have caused considerable pain, distress and unnecessary suffering to the animals.
"Despite our officers making attempts to provide support and advice over many months, subsequent visits showed that no improvements had been made.
"This culminated with a visit on October 20, 2015 with an APHA Veterinary Inspector, where five pigs were found to be suffering serious wounds, including one with chronic injuries to the hind leg and chest, and another which could not bear its weight on its hind legs. It was necessary to euthanise them immediately.
"Despite the guilty verdict, the judge decided to defer sentencing for six months, during which time Mr Haynes has the opportunity to improve the conditions on his farm. We will be closely monitoring the situation, and will offer Mr Haynes further support and advice in a bid to prevent further animals suffering."
Ian added: "It is one of Trading Standards' main objectives to ensure that livestock within the county is well treated and not subjected to unnecessary suffering. As this prosecution shows – if you are found to be breaking the rules – we will not hesitate to take action against you."