December 2, 2016 3.17 pm
This story is over 82 months old
Lincoln independents expecting quadruple trade on Christmas market weekend
Independent businesses in Lincoln say they are already seeing a huge rise in trade thanks to the return of the city's Christmas market. The famous market is expected to bring around 250,000 people to Lincoln by the end of the weekend, with nearly 300 stalls set up in the historic quarter of the city showcasing their wares.…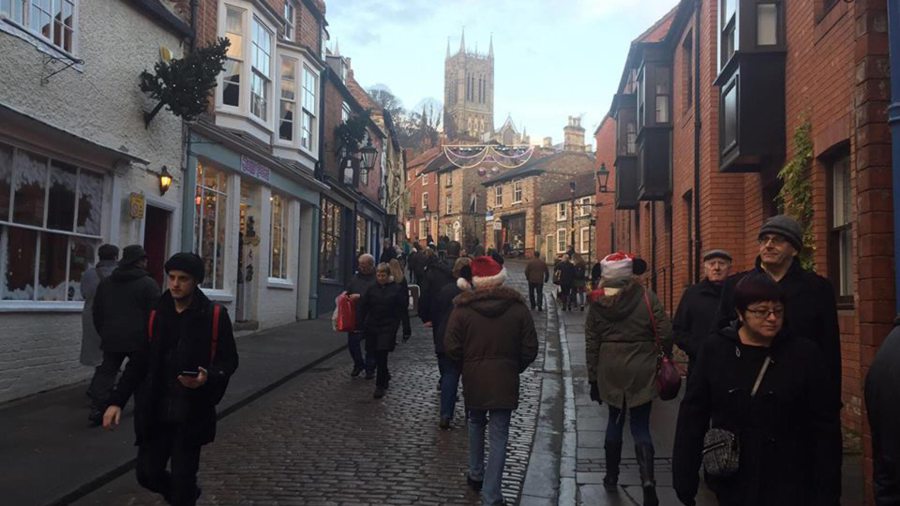 Independent businesses in Lincoln say they are already seeing a huge rise in trade thanks to the return of the city's Christmas market.
The famous market is expected to bring around 250,000 people to Lincoln by the end of the weekend, with nearly 300 stalls set up in the historic quarter of the city showcasing their wares.
Local businesses also benefit from the increased footfall from organised day trips and special steam train journeys, which travel to the city.
Richard Baxter, chairman of Steep Hill Independents and owner of Goodies of Lincoln on The Strait, has had a store at the bottom of Steep Hill for 18 years, supplying a range of sweets.
He said: "The money that we make from the Christmas Market here in Lincoln just goes through to cover the bills in January. We'll probably do around a month's sales in four days over the weekend.
"It's vital for it to keep going because it's so important to all businesses, not just independent businesses, even the bigger store like Marks and Spencer and House of Fraser, they need it as well as we do.
"It's a great atmosphere."
Other businesses in the area are experiencing the Christmas Market for the first time, such as the Crafty Bottle, which opened in February.
Claire Brown, co-owner of the store, said: "We didn't really know what to expect, because it's our first year. We have picked up lots of tips from fellow traders on the street but so far so good.
I'd like to say it would quadruple business for us over the weekend and I would definitely say that on Thursday, we hit higher than a Saturday target.
"All the stock rooms are full of beer, so fingers crossed, they'll be empty on Monday."
---