December 27, 2016 9.05 am
This story is over 67 months old
Lincolnshire's top 10 worst parkers of 2016
Another year is almost over and you have been busy sharing and commenting on some of the worst parking attempts across Lincolnshire in 2016. Taking a stand against parking peeves, you have contributed to Facebook pages including:  Parking like a t**t in Lincolnshire  and Bad Parkers and Drivers: Exposed. Here is a list of our top 10 worst parking attempts…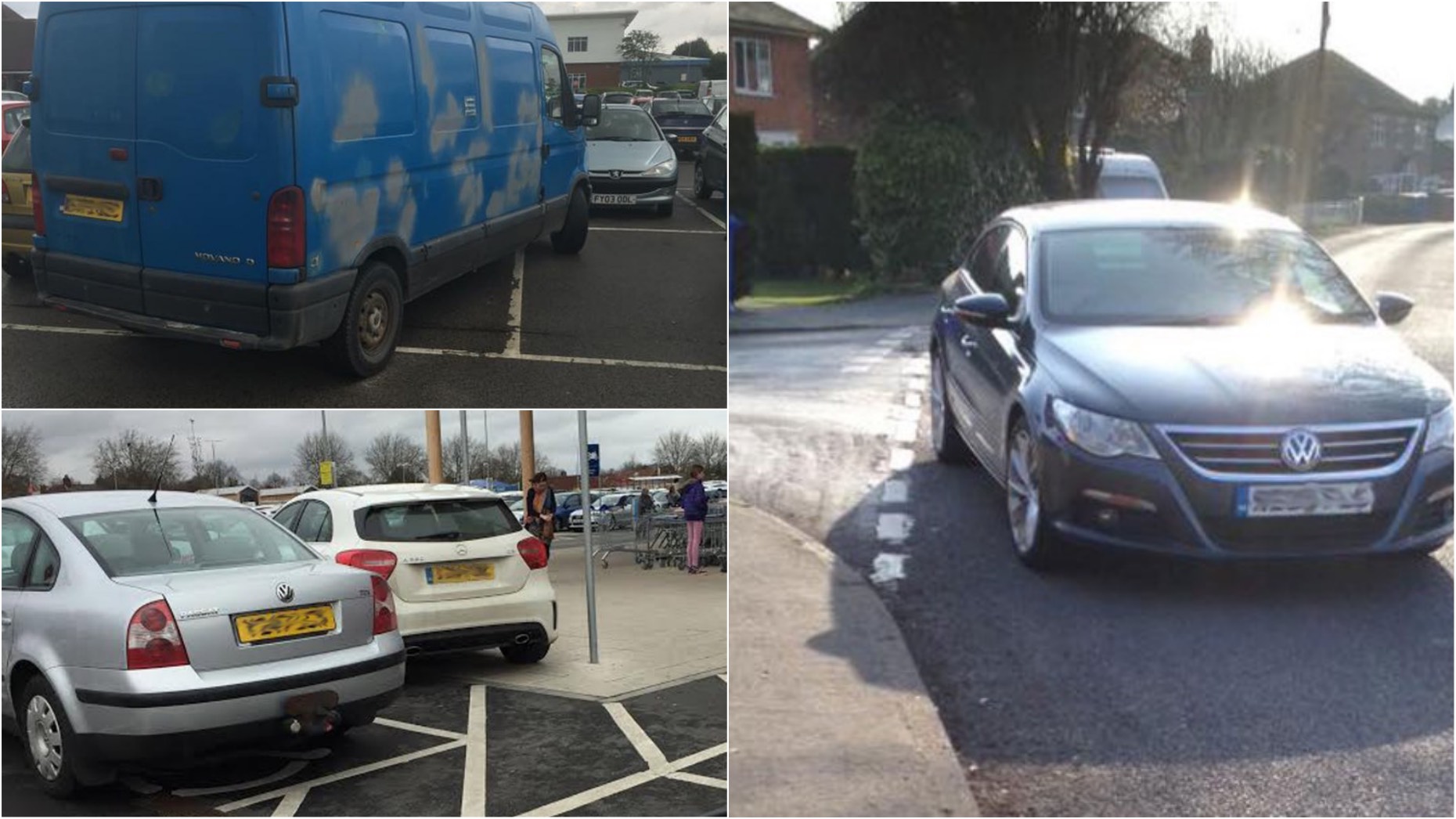 Another year is almost over and you have been busy sharing and commenting on some of the worst parking attempts across Lincolnshire in 2016.
Taking a stand against parking peeves, you have contributed to Facebook pages including:  Parking like a t**t in Lincolnshire  and Bad Parkers and Drivers: Exposed.
Here is a list of our top 10 worst parking attempts of 2016:
---
Plenty of room
This driver in Bourne wanted make sure they had enough room around the whole car… so naturally parked over four spaces.
---
Double whammy
Taken in a Scunthorpe car park, these two cars seem to have ignored the lines and started their own trend of parking. We wonder if it will catch on…
---
Poor attempt
---
Round the bend
Don't worry. We're not sure why they've parked here like this in Louth either…
---
Junction parking
It is hard to believe but yes, this driver decided to park in the middle of the road at a junction in Swineshead, near Boston.
---
In a rush for a bargain
It seems like this van driver was in that much of a rush to grab that bargain at Scunthorpe Toys 'R' Us that they forgot how to park.
---
Greedy
Clearly there were too many spaces free in Louth and the driver couldn't decide which one to have…
---
Is that even a space?
This poor disabled driver couldn't get back in their car in Lincoln thanks to this white car! It's not even a space…
---
Horrific parking!
Clearly this Boston van driver got bored half way through turning into the space so just left it. It's just lazy really.
---
Eager to get on the beach
Clearly in a rush for an ice cream and a ride on the helter-skelter in Cleethorpes, this driver forgot that you're not supposed to park on the path.
---
For more parking disasters from 2016, also see:
Lincoln's worst parking attempts
 Disastrous parking attempts in Louth
Terrible parking attempts in Grimsby and Cleethorpes