December 14, 2016 11.32 am
This story is over 83 months old
'Petulant' Lincoln Prison inmate handed four year sentence for starting fire in cell
An inmate who caused a major incident at Lincoln Prison when he started a fire in his cell was jailed for four years on Wednesday, December 14. Nathan Clarke, 24, was rescued by three prison officers who suffered smoke inhalation after starting the blaze in A-Wing. One of the warders described the fire as the…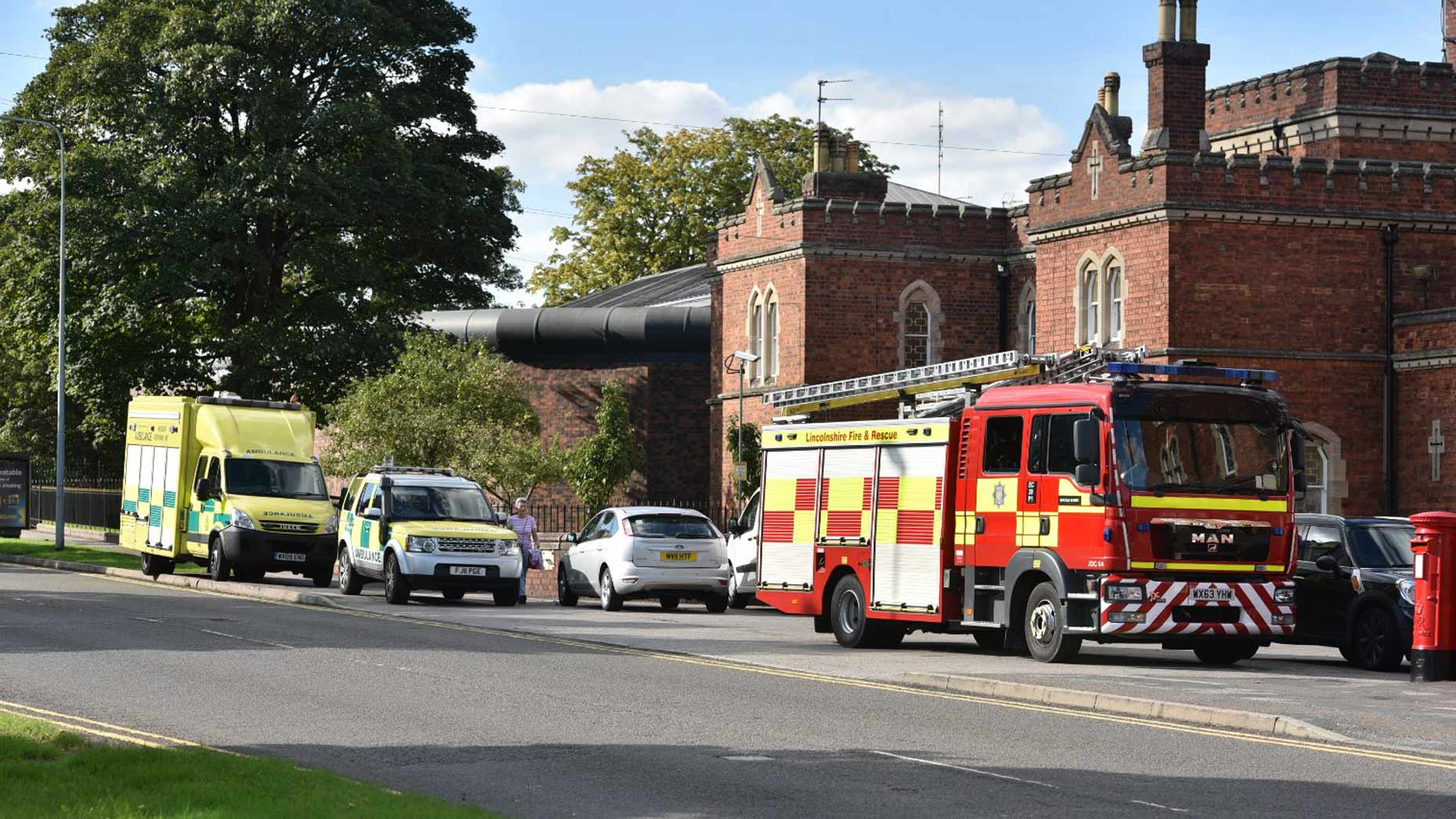 An inmate who caused a major incident at Lincoln Prison when he started a fire in his cell was jailed for four years on Wednesday, December 14.
Nathan Clarke, 24, was rescued by three prison officers who suffered smoke inhalation after starting the blaze in A-Wing.
One of the warders described the fire as the "worst he had ever seen in a cell," Lincoln Crown Court heard.
The fire caused major disruption as other prisoners who were on association needed putting back in their own cells, the court was told.
Jon Straw, prosecuting, said Clarke became "petulant and abusive" after his request for an afternoon phonecall was refused.
Mr Straw told the court Clarke began throwing things around his cell and threatened to cut himself with a melted toothbrush which contained two razor blades.
Clarke smashed the viewing panel of his cell and then used clothing and bedding to start a fire.
A fire alarm went off and prison officers tried to extinguish the blaze by inserting a hose through the smashed viewing panel.
Mr Straw added: "The flames were described as coming up to the panel. One of the officers said it was the worst cell fire he had ever seen."
Clarke was removed from his cell and three prison officers needed to be treated for smoke inhalation.
David Eager, mitigating, said Clarke had been examined by a psychiatrist who concluded he was not dangerous or a habitual fire starter.
Mr Eager added: "There is no question he intended to harm anybody else with either the blade or fire.
"For the last six years he has been taking what were legal highs such as black mamba and he has a history of harming himself."
Clarke, of Hamilton Road, Lincoln, admitted having a bladed article and reckless arson on 25 May, this year.
Passing sentence Judge Michael Heath told Clarke he had caused serious disruption to the prison by setting a fire.
Judge Heath said: "The dangers to other prisoners are obvious.
"Three prison officers were also treated for smoke inhalation."