December 8, 2016 10.03 am
This story is over 67 months old
Your pictures: Festive Christmas pets – part one
With Christmas less than 20 days away, it seems many Lincoln residents (and their pets) have begun to get into the festive spirit. To ease some of the yuletide stresses, and as a special treat, the team at The Lincolnite have collated some amazing Christmas pet pictures for you to enjoy. Check out some of our favourites: A deer friend…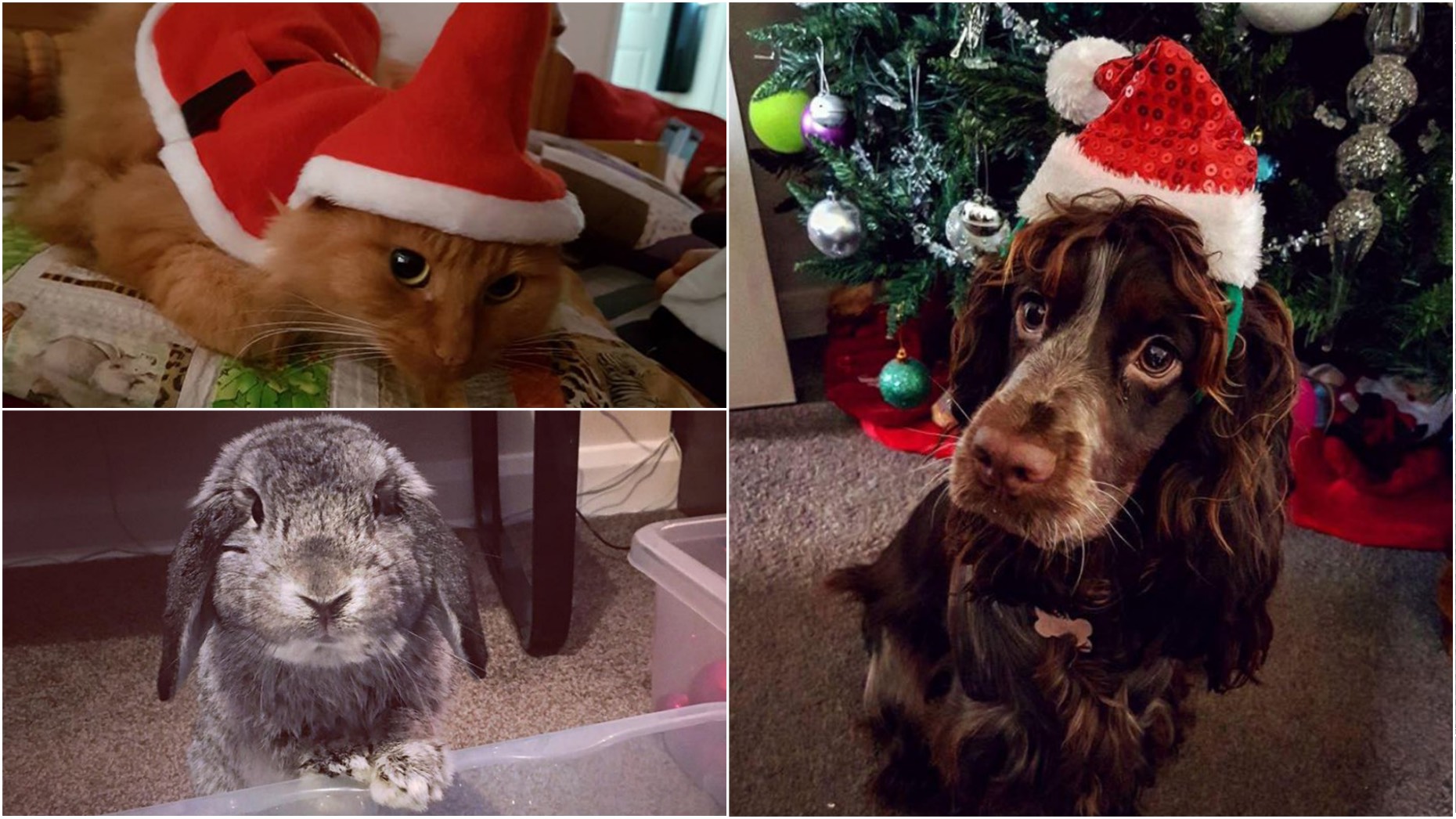 With Christmas less than 20 days away, it seems many Lincoln residents (and their pets) have begun to get into the festive spirit.
To ease some of the yuletide stresses, and as a special treat, the team at The Lincolnite have collated some amazing Christmas pet pictures for you to enjoy.
Check out some of our favourites:
---
A deer friend
How cute does this doggy look with his antlers on?!
---
Pawfect
A perfect matching Christmas set for this kitty!
---
Santa Claws
The perfect little helper!
---
Meowy Christmas!
This beautiful cat is definitely getting into the Christmas spirit!
---
Santa's little helper
What a beautiful festive dog!
---
Tinsel toes
We are not sure she looks impressed with this…
---
Christmas elf-ie
This poser is loving the attention.
---
Feline festive
We love this reindeer outfit.
---
Happy Howl-idays!
What a beauty!
---
Somebunny loves Christmas!
We are not sure this bunny will be able to do all the decorations on their own….
---
Cutie!
We love this little Christmas neck-tie.
---
Keeping warm
This dog looks so snug in their Christmas jumper.
---
Silent night, howl-y night
Toby looks adorable!
---
Merry Catmas!
Smudge is definitely loving Christmas!
---
Bah hum-pug!
What a cutie!
---
Best of friends
It's clear these friends love Christmas!
---
Dashing
Dylis loves her pudding jumper!
---
Happy Collie-days!
We love Fidget's little Christmas hat!
---
Purretty!
Freddie looks adorable dressed as Santa!
---
Picture pawfect
How amazing would this be on a Christmas card?
---
Pawsome!
These best friends make the perfect little elves!
---
Hats off to this helper
Such a cute dog in his Santa hat!
---
Do you want to build a snowman?
He's melting our hearts!