December 30, 2016 3.27 pm
This story is over 60 months old
Top 10 Lincolnshire Reporter stories of the year
Lincolnshire Reporter was launched in July 2016 as the latest Stonebow Media news title. In less than six months, we have brought you a wide variety of news from all parts of the county, from Grimsby and Scunthorpe in the north, Boston and Skegness in the east, Gainsborough and Lincoln in the west and Grantham…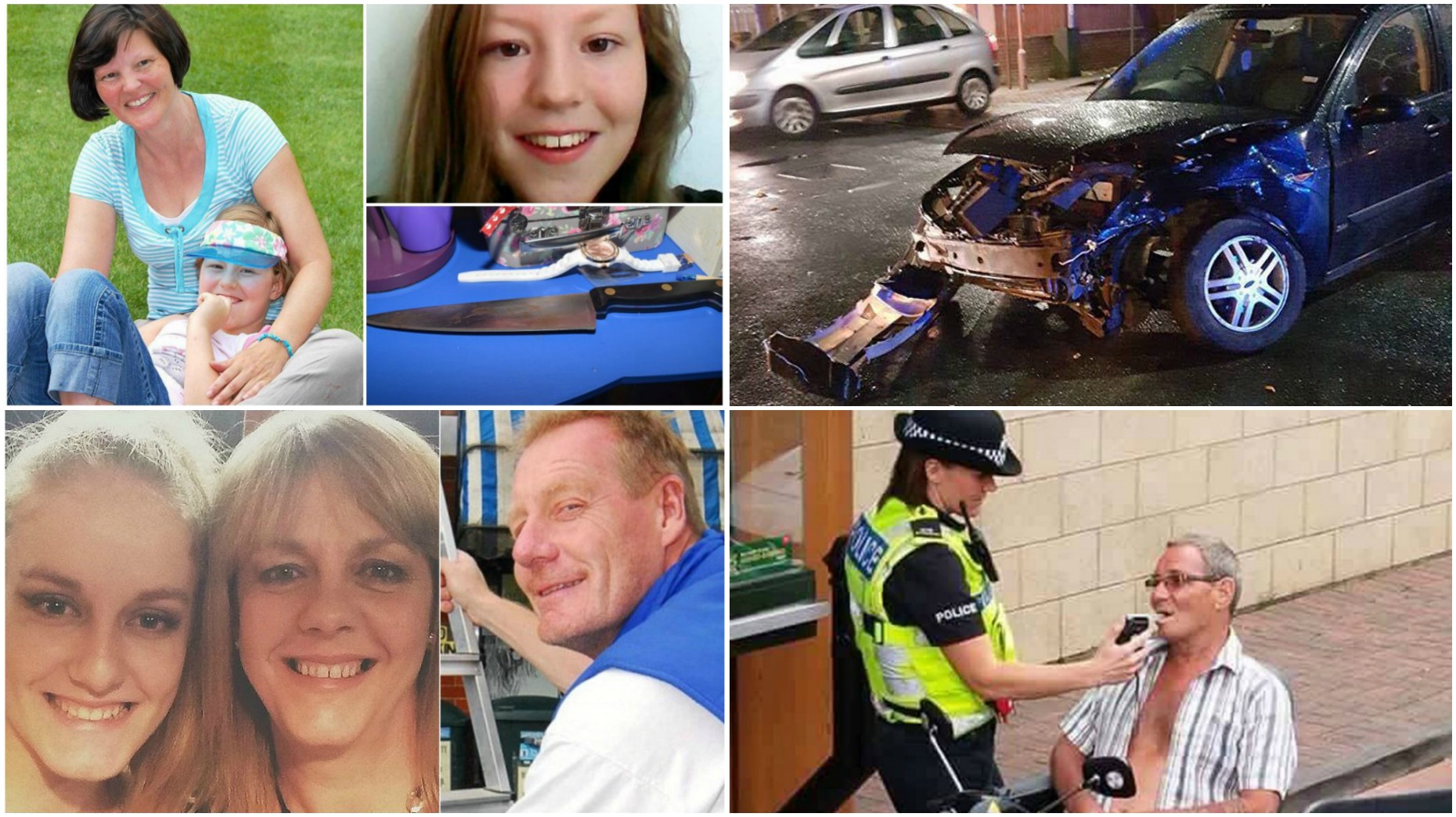 Lincolnshire Reporter was launched in July 2016 as the latest Stonebow Media news title. In less than six months, we have brought you a wide variety of news from all parts of the county, from Grimsby and Scunthorpe in the north, Boston and Skegness in the east, Gainsborough and Lincoln in the west and Grantham and Stamford in the south.
In this round-up, we look back at the stories that made the headlines in the second half of 2016.
---
Spalding teenage lovers jailed for murdering dinner lady and her daughter
Sadly we begin with a case which shocked, angered and horrified our readers – the brutal murder of Spalding dinner lady Elizabeth Edwards and her 13-year-old daughter Katie.
The two were murdered as they lay asleep in their bedrooms at a house on Dawson Avenue in April.
Two teenage lovers, compared to the infamous American criminals Bonnie and Clyde, were jailed for a minimum of 20 years at Nottingham Crown Court in November for the killings.
The pair are believed to be Britain's youngest double murderers.
---
Carnage on Lincolnshire's roads
This year was the worst in over a decade on Lincolnshire's roads in terms of fatal road crashes.
Motorcyclists, van drivers, and other motorists young and old were killed across all corners of the county in 2016.
The number of fatalities — 60 so far — became such an issue that we looked into the causes of such horrific accidents and what could be done to reduce them.
---
Sick Spalding dad left 'revenge' suicide note before shooting wife and daughter
The killings of Elizabeth and Katie Edwards were not the only gruesome tragedy in Spalding this year. Lance Hart, 57, shot down his estranged wife Claire and daughter Charlotte with a sawn-off shotgun before turning the gun on himself on July 19.
An inquest later in the year revealed that he had left behind a suicide note reading "revenge is a dish served cold" before committing the shootings in a leisure centre car park.
---
Man charged with mobility scooter drink driving at Skegness McDonald's drive-thru
On a slightly more bizarre note, a mobility scooter driver staged a 40-minute sit-in at a McDonald's drive-thru in Skegness after staff refused to serve him, believing him to be drink driving.
Michael Green, 62, was charged under a Victorian drink driving law after he was turned away from the drive-thru lane of the fast food chain in Grand Parade, Skegness.
He was pictured being breathalysed by a police officer who attended the scene after he refused to leave and caused long delays for takeaway meals.
However, the case against him was dropped in court.
---
Boy, 11, escapes after failed abduction by five men in Scunthorpe
In September, an 11-year-old bravely managed to escape the clutches of five men who attempted to grab him and put him in the back of a van in Scunthorpe.
The boy was walking along Fulbeck Road, from the direction of Raymond Road, when he was followed by two men on foot and three men in a black Ford Transit van.
Police launched an investigation, and said that the five suspects were all believed to be non-English.
---
Three die after being hit by trains
Three people sadly lost their lives this year in Lincolnshire after being hit by trains.
The first incident in July saw a 39-year-old man killed on the line close to Washingborough near Lincoln.
In October, a 28-year-old woman was pronounced dead at the scene after being hit by a train near Spalding.
This was followed in November by a man being killed at Grantham railway station.
---
Shop worker films randy Sleaford couple having sex on car bonnet
A raunchy couple from Sleaford who had sex on a car bonnet were secretly filmed by a passer-by in July.
Shop worker Sophie Browne, 18, filmed the fornicating couple as she walked home from a nightshift at Aldi.
The couple, believed to be in their 40s and described by Sophie as "a big bald guy and woman", were filmed running out of their house butt naked and having sex on Eastgate.
---
Poisoned dogs on Skegness beach
In November, residents were shocked by a spate of dogs being put to sleep after allegedly being poisoned on the beach near Skegness.
Four dogs were in total put down within just one week, which was believed to have come from the beach at Winthorpe.
Lincolnshire Police confirmed that there was only been one direct report to the force, with an investigation into the incident closed as neither the vet nor owner could confirm it had been poison which ultimately killed the dogs.
---
Tributes to Scunthorpe teenager killed in crash
As mentioned above, this year has been one of the worst in Lincolnshire for road fatalities in living memory. One particular tragedy, however, saw an outpouring of grief from across the whole of the region.
Paige Collier was pronounced dead at the scene of the crash on Ermine Street in Winterton on November 23.
A number of tributes were left in memory of the teenager on social media, with friends expressing shock and heartbreak at the news.
---
Village pub bought by Guy Martin
Ending our look back on the top stories of the year is the news this week that Lincolnshire daredevil Guy Martin and sister Sally have bought and refurbished a pub in the village of Kirmington.
Sally, who will run the pub, has said that it will host a range of events including bike rides.
Guy also attempted and failed to break a world record in Lincoln earlier this year.
---