December 16, 2016 4.46 pm
This story is over 83 months old
Video: Man risks life jumping Lincoln level crossing in front of passing train
Hair-raising footage has been released by Network Rail, showing a man dangerously jumping the Brayford Wharf level crossing and missing a passing train by the skin of his teeth. The astonishing video, taken earlier this year, has been released as part of Network Rail's ongoing campaign to improve safety on the crossing, which has been marked…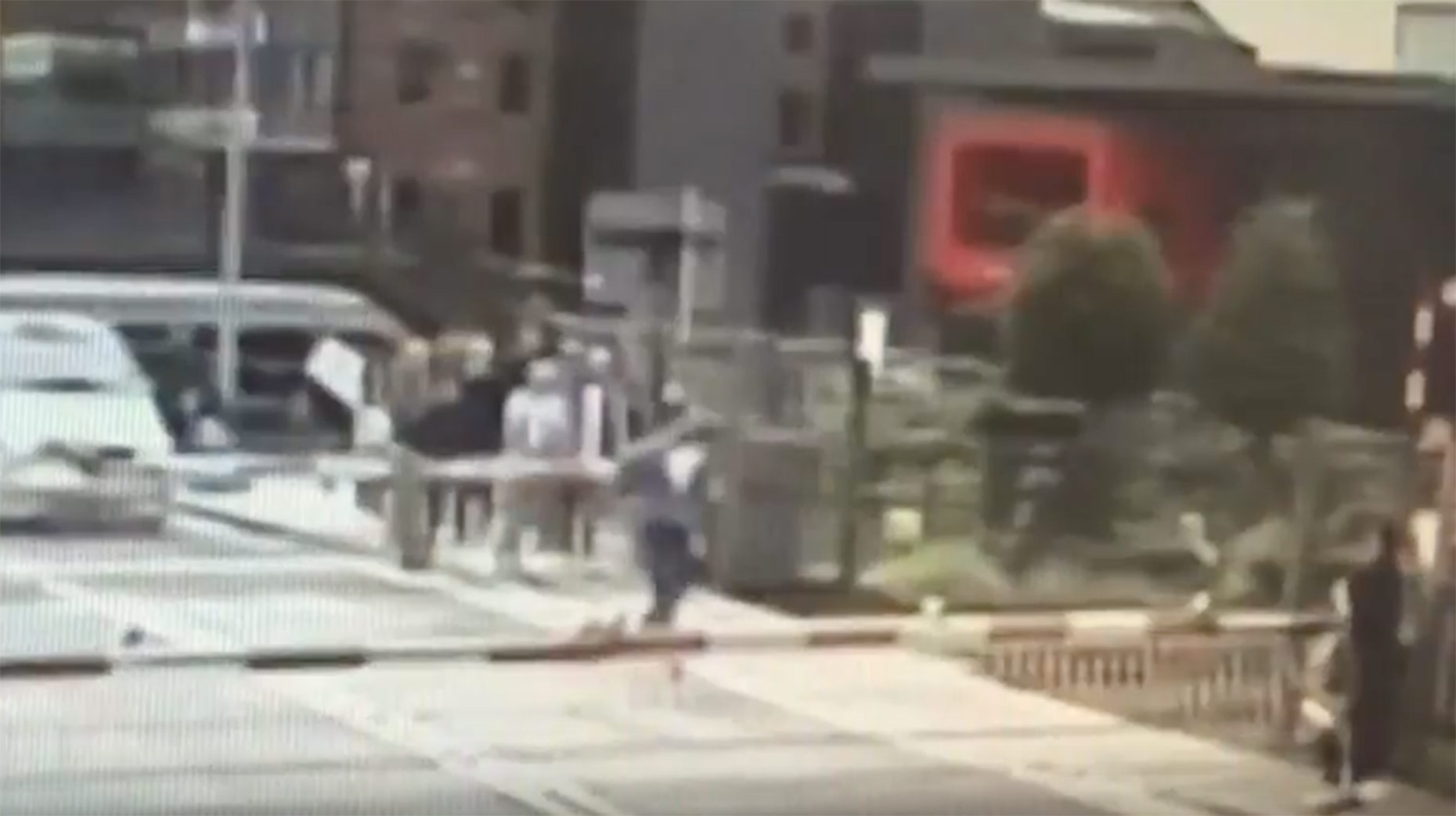 Hair-raising footage has been released by Network Rail, showing a man dangerously jumping the Brayford Wharf level crossing and missing a passing train by the skin of his teeth.
The astonishing video, taken earlier this year, has been released as part of Network Rail's ongoing campaign to improve safety on the crossing, which has been marked as one of the most dangerous in the East Midlands.
The man in the video is captured leaning impatiently on the barriers. He then lumps over the gate and runs across the track, seconds before a train hurtles through.
Every day, the crossing is used by around 16,000 pedestrians and 7,000 vehicles. It currently has a barrier downtime of up to 20 minutes every hour – a statistic that is expected to increase.
Shockingly, the crossing misuse captured on CCTV is not an isolated case, with many risking their lives to save from waiting at the barriers.
This week, the rail operator submitted new plans for a footbridge over the line, a facility which they hope will reduce the number of dangerous incidents.
City of Lincoln Council planners will consider the application in the New Year.