December 8, 2016 3.49 pm
This story is over 67 months old
Volunteers saddle up for Lincoln Cycle Response Unit
After a successful pilot, volunteers from the Lincolnshire Intergrated Voluntary Service (LIVES) will now take to their bikes to respond to medical emergencies in the city. LIVES officially launched a Cycle Response Unit in Lincoln on December 8, which aims to quickly respond to medical emergencies in and around Lincoln City Centre. The LIVES cycle response unit has…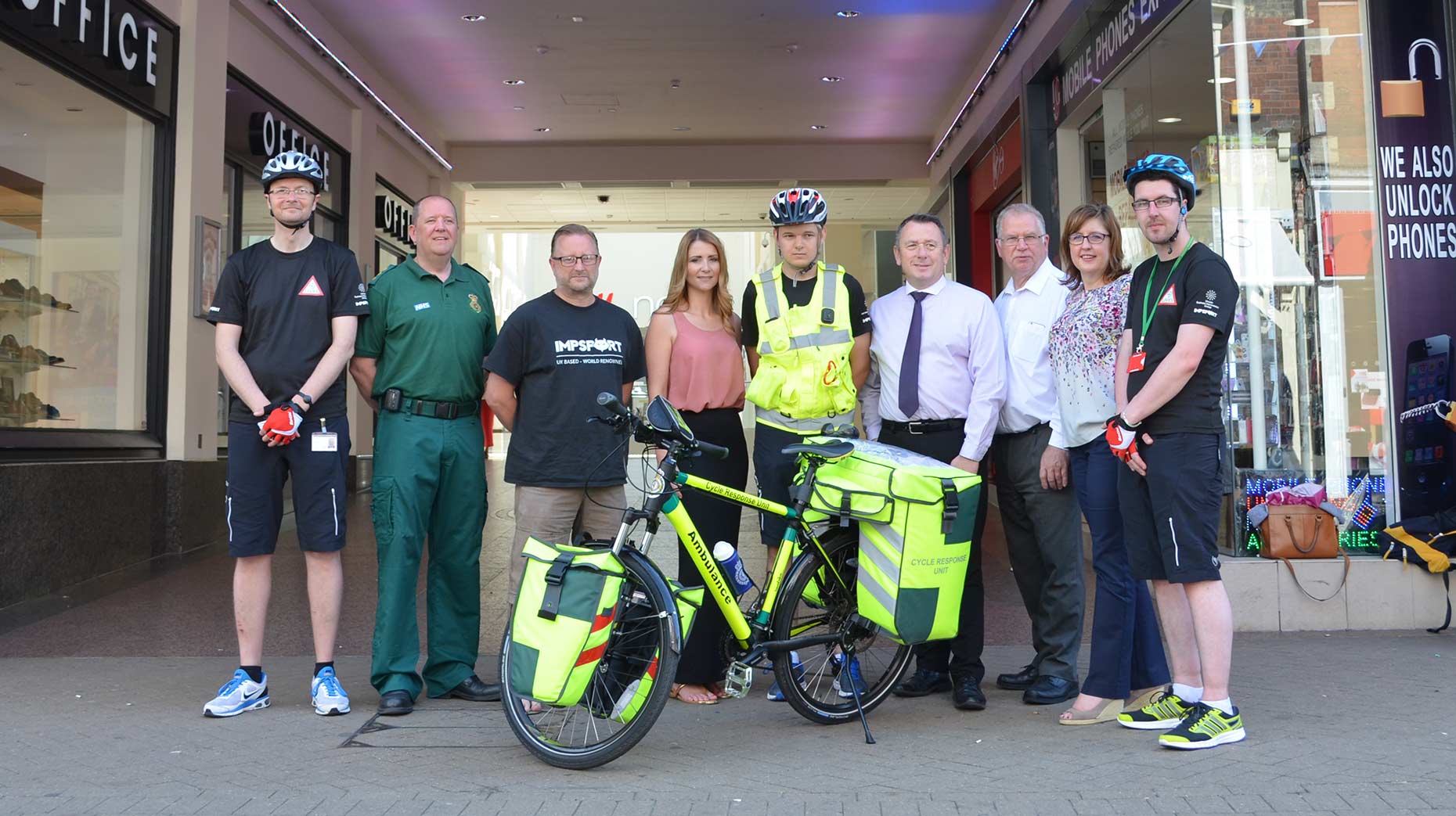 After a successful pilot, volunteers from the Lincolnshire Intergrated Voluntary Service (LIVES) will now take to their bikes to respond to medical emergencies in the city.
LIVES officially launched a Cycle Response Unit in Lincoln on December 8, which aims to quickly respond to medical emergencies in and around Lincoln City Centre.
The LIVES cycle response unit has helped 46 patients during the pilot period over the summer, with an average response time of less than three minutes.
By equipping a LIVES volunteer responder with a bike, they are able to take the most direct route to a patient, and get equipment as close as possible, and as quickly as possible.
To make this possible, LIVES have secured significant funding from the players of People's Postcode Lottery and the Morrisons Foundation totalling over £29,000.
Nikki Silver, chief executive at LIVES said: "We would not be able to roll out the cycle unit without the support of our sponsors, who have given us the tools to make the cycle response unit possible on a more permanent basis.
"It is fantastic that they have recognised the importance of this scheme, which will save the lives of everyday people in the city."
Clara Govier, Head of Charities at People's Postcode Lottery, said: "This is a fantastic life-saving initiative and we are proud that our players are able to support LIVES by enabling the charity to launch this important service for the community."