January 19, 2017 3.45 pm
This story is over 66 months old
"Bridges not walls": Lincoln protest set for Donald Trump inauguration
Demonstrators will join national action against "the politics of hate" in Lincoln city centre, ahead of the inauguration of Donald Trump. The Lincoln Green Party is organising the action and will be dropping a large banner from the small bridge outside Waterside Shopping Centre on City Square in Lincoln at 12.30pm on Friday, January 20. The event…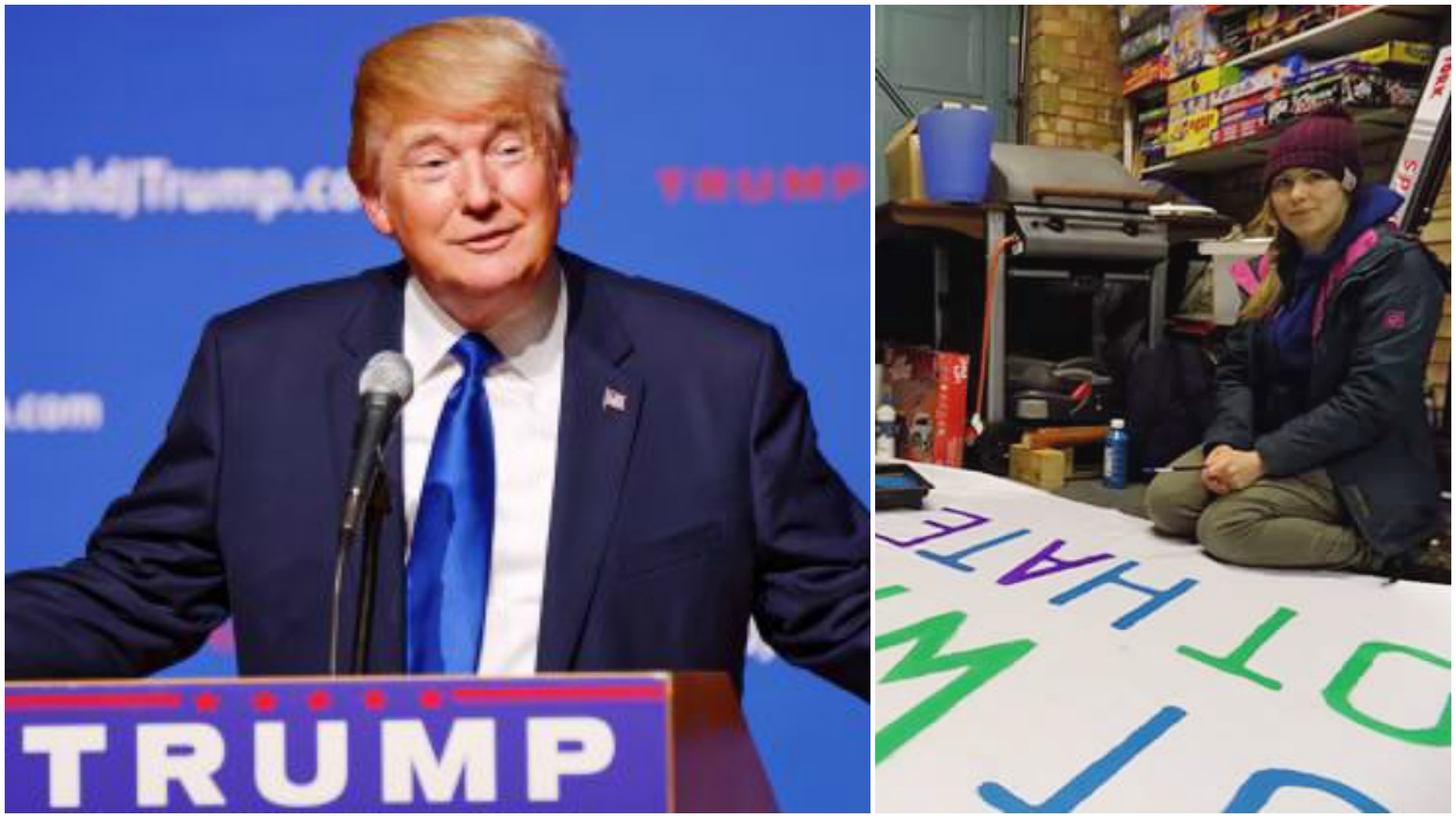 Demonstrators will join national action against "the politics of hate" in Lincoln city centre, ahead of the inauguration of Donald Trump.
The Lincoln Green Party is organising the action and will be dropping a large banner from the small bridge outside Waterside Shopping Centre on City Square in Lincoln at 12.30pm on Friday, January 20.
The event will be part of 'Bridges not Walls', which will see protests across the UK ahead of the controversial businessman's inauguration as the 45th President of the United States at 5pm GMT.
Banners will be dropped from iconic bridges across the UK as part of the movement.
Their messages will reject "the rise of the far right, express solidarity with marginalised groups and stand up to the politics of hate."
Party members have invited all to join the demonstration and "send out a message of love over hate".
Fiona McKenna, Lincoln Green Party Coordinator, said: "Trump's election was a shock to people across the world, including here in Lincoln.
"In the past year we have seen hate crime rising and communities divided as the far right has grown. Lincoln Green Party will always take a stand for compassion and equality. "
Jonathan Bartley, co-leader of the Green Party, added: "The Green Party will always fight the politics of hate, which is why we're really proud to be part of Bridges Not Walls.
"For millions around the world, the election of Trump was a moment of true despair. And here in the UK, we've seen similar forces of division unleashed by a horrific, hateful EU referendum campaign.
"That's why we're joining people across the UK to mark the beginning of Trump's presidency with both resistance and optimism. We're determined to make 2017 a year of hope – of building bridges instead of walls."