January 30, 2017 2.10 pm
This story is over 66 months old
Ex-police officer to take on Great North Run with beloved assistance dog
An ex-police officer from Lincoln is wheeling the Great North Run in September to raise money for Support Dogs, along with her three-year-old Labrador Jupiter. Amanda Davidson, who now works for the East Midlands Ambulance Service in Lincoln, will be taking part in the world's largest half marathon in her wheelchair. The highly decorated officer was…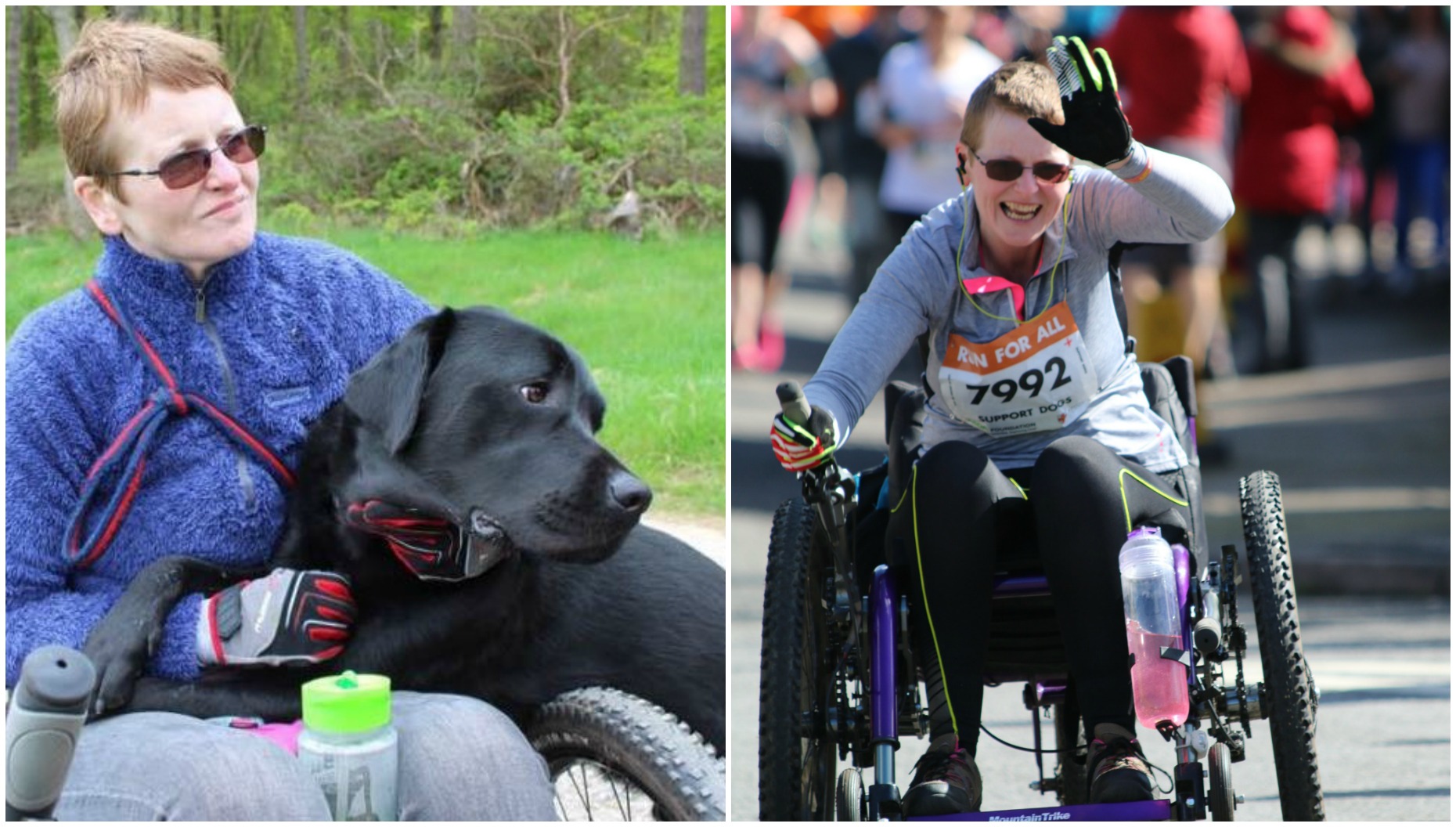 An ex-police officer from Lincoln is wheeling the Great North Run in September to raise money for Support Dogs, along with her three-year-old Labrador Jupiter.
Amanda Davidson, who now works for the East Midlands Ambulance Service in Lincoln, will be taking part in the world's largest half marathon in her wheelchair.
The highly decorated officer was forced to retire early from the London Metropolitan Police Force after sustaining life-changing injuries in a domestic-violence incident at work and has since taken part in a two-year programme of fundraising for Support Dogs.
She said: "During my career in the police force in London I seemed to have a knack for finding myself in some very hairy situations, from tackling armed robbers to having to restrain some fairly sizeable and determined suspects.
"I eventually had to retire due to some fairly chronic injuries sustained while attend a domestic violence call, where we met with a rather formidable chap 6'6" drunk and high who tore a shelf off the wall and started attacking me as I protected my colleagues. When backup finally arrived a I was hanging off of the blokes back getting bounced about."
"By the time we had finally subdued him, I had received multiple injuries to my back and at the grand old age of 29 I had to retire."
Amanda, who completed the Lincoln 10k in her wheelchair, said: "I have experienced at first hand the big difference my dog Jupiter makes to the way I live my life – quite simply without Support Dogs I would be stuck at home.
"There is huge demand for more trained assistance dogs throughout the country and my aim in completing these challenges is to make training Jupiter cost-neutral for the charity to free up funds to begin training other dogs."
Support Dogs is a nationwide charity that trains and provides specialist assistance to dogs to help children with autism and adults with disabilities and epilepsy challenging conditions.
As well as three-year-old Labrador Jupiter, Amanda will be accompanied by her husband Mark on Sunday, September 10 on the marathon that covers areas of Newcastle, South Shields and Gateshead.
Amanda has so far raised £4,000 for the charity and aims to raise a further £500 by this September, she said: "I'm not too concerned about the distance, but it will be the first time that I have completed a half marathon on the road.
"I will be in my day chair – not a dedicated racer – and I will need to be aware of other competitors around me."
The fundraising manager at Support Dogs, Danny Anderson said: "Amanda is inspirational and we're delighted she is wheeling for Support Dogs.
"Without the support of our fundraisers we wouldn't be able to continue our important work, training and providing specialist assistance dogs which make such a huge difference to people's lives."
Anyone wishing to sponsor Amanda can visit the JustGiving page here.