January 31, 2017 1.57 pm
This story is over 82 months old
Gainsborough MP declares PM's visit to President Trump 'an absolute triumph'
Veteran Gainsborough MP Sir Edward Leigh has said that Prime Minister Theresa May's visit to the White House to meet new American President Donald Trump was "an absolute triumph." The prime minister was the first world leader invited over last week, cementing the much-vaunted special relationship by offering President Trump a state visit to the…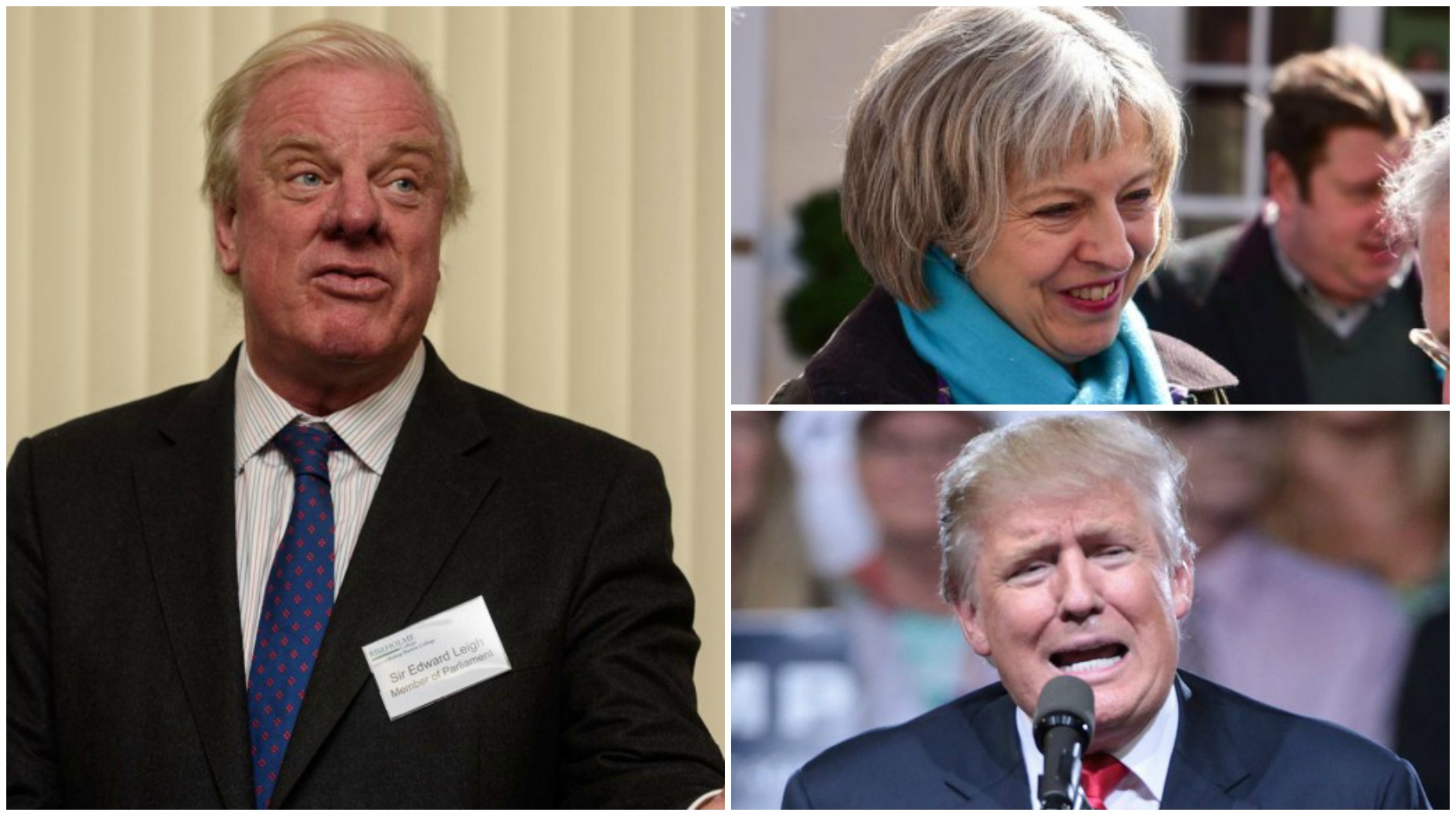 Veteran Gainsborough MP Sir Edward Leigh has said that Prime Minister Theresa May's visit to the White House to meet new American President Donald Trump was "an absolute triumph."
The prime minister was the first world leader invited over last week, cementing the much-vaunted special relationship by offering President Trump a state visit to the UK later this year.
Since then, President Trump has introduced a highly debatable executive order, barring people from seven Muslim-majority countries from entering the United States for the next 90 days and suspending the admission of all refugees for 120 days.
More than 10,000 Lincolnshire residents and approaching 1.7 million people across the UK have signed a petition calling for President Trump's state visit to the UK to be cancelled, because his "well documented misogyny and vulgarity" is said to disqualify him from meeting the Queen.
Great Grimsby MP Melanie Onn is also one of 73 MPs to call for President Trump to be banned from addressing Parliament on his state visit.
Despite the protests and petitions, the Conservative MP for Gainsborough said that he was proud of the under fire prime minister.
He said: "Certainly, if we got the Queen to have tea with the President of China, I do not see why she should not have tea with the President of America.
"As all our security for 70 years depended on the special relationship, and with regard to our prosperity and a future trade deal, was not the visit of the prime minister an absolute triumph?
"We are all thoroughly proud of her. Is not the first fruit of this special relationship the fact that the Foreign Secretary has ensured the rights of British citizens?"
In a passionate debate discussing President Trump's new immigration policy in the House of Commons on Monday, January 30, Foreign Secretary Boris Johnson said: "I agree with my hon. friend about the prime minister's visit.
"I think it was a very great success, and the two evidently kindled an important relationship.
"The parallels that were drawn extensively in the US commentariat between Ronald Reagan and Margaret Thatcher and our prime minister and the new American President were very apposite.
"We can look forward to a new era of security and stability, working together with the US."