January 18, 2017 4.03 pm
This story is over 81 months old
Hundreds celebrate University of Lincoln graduation success
Hundreds of University of Lincoln students donned their caps and gowns for prestigious graduation ceremonies at the city's cathedral on Wednesday, January 18. Family, friends and tutors gathered at the iconic building to celebrate the dedication of around 650 undergraduate and postgraduate students from across the university's four academic colleges during two ceremonies. Professor Mary…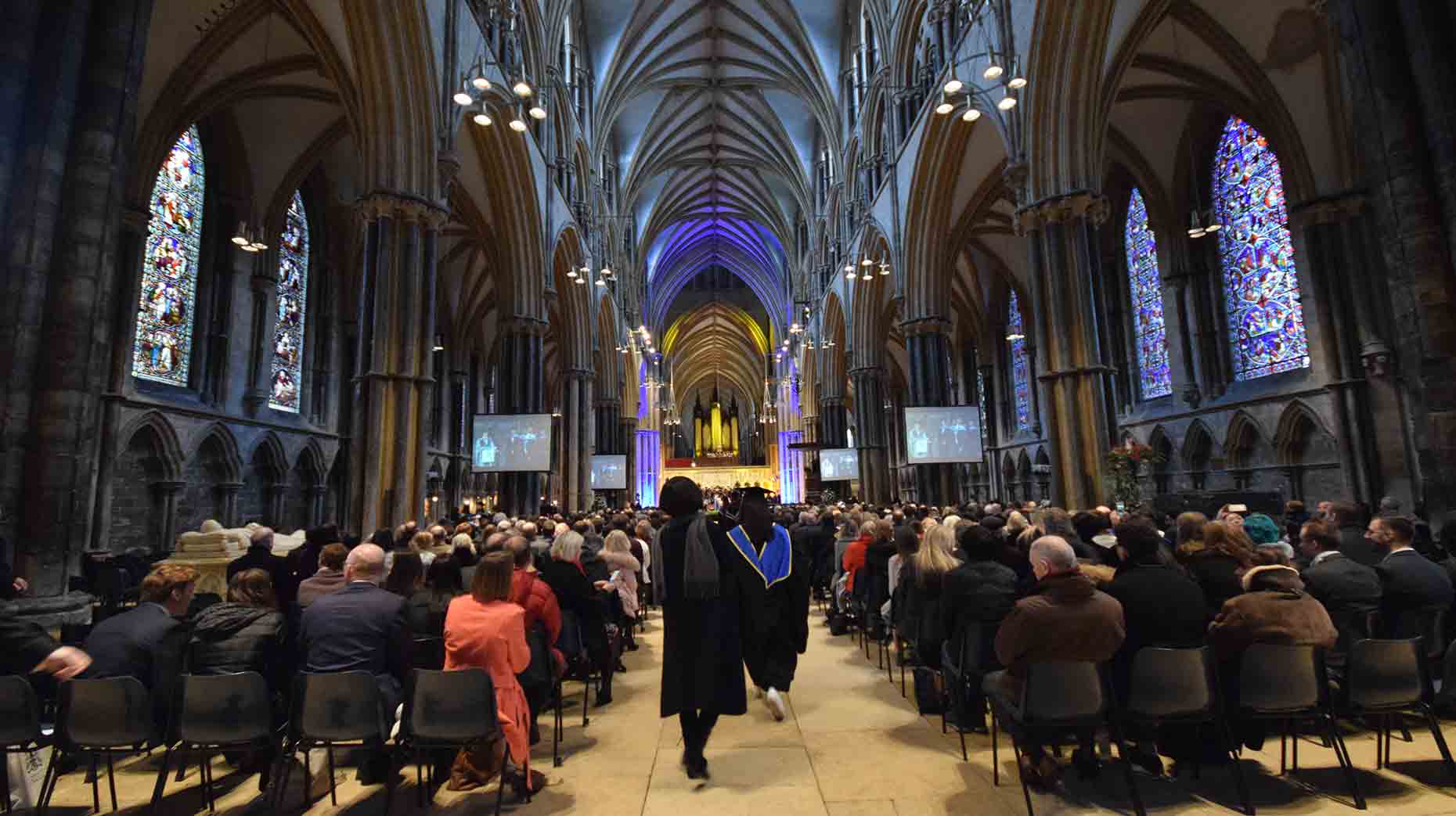 Hundreds of University of Lincoln students donned their caps and gowns for prestigious graduation ceremonies at the city's cathedral on Wednesday, January 18.
Family, friends and tutors gathered at the iconic building to celebrate the dedication of around 650 undergraduate and postgraduate students from across the university's four academic colleges during two ceremonies.
Professor Mary Stuart, Vice Chancellor at the University of Lincoln, said: "With every new year come new opportunities, and the students receiving their degree awards at the January graduation ceremonies now have a wealth of opportunities open to them.
"Celebrating these achievements in the beautiful Lincoln Cathedral setting does justice to all of their hard work, and we are delighted to be able to recognise that work with such a grand ceremony.
"Bringing together the tutors who helped them achieve academic excellence, alongside the families and friends who supported their university career is a wonderful way to mark this moment. We look forward to hearing about where their degrees have taken them in the years to come through our Alumni network."
One postgraduate student receiving his Doctorate was Georgios Leontidis, from Athens in Greece. He was awarded a research PhD in Early Screening and Diagnosis of Diabetic Retinopathy, which was part of the multinational Retinal Vascular Modelling, Measurement and Diagnosis (REVAMMAD) project.
The multinational project, led by the University of Lincoln, aims to develop new techniques for detecting diabetic retinopathy at early onset with the hope of improving prevention and treatment of this major cause of blindness. His PhD was funded through a Marie Curie Fellowship and took three years to complete.
"I am really proud to be earning my PhD because of all the effort and time I put in, and I am very happy to be collecting my award at the magnificent Lincoln Cathedral alongside colleagues and friends," said Georgios, who will join the University of Lincoln's School of Computer Science as a lecturer in March.
"The title of Dr itself was never the goal for me, but rather it was about the journey and experience that came with it. I really enjoy research at a high and innovative level, even though it requires commitment and more importantly, an efficient life-work balance, to pull it off."
Alongside those receiving their doctorates, Najam Kidwai received an Honorary Doctor of Business Administration for his contribution to the business community and entrepreneurial activities.
Najam's entrepreneurial nature has seen him work in a number of key roles ranging from a CEO and venture capitalist, to a board director and a private equity investor, and he is currently a General Partner of Edge Holdings LLC, which is responsible for founding and funding new ventures in technology, digital health, sports and entertainment.
Lecturer Hanya Pielichaty, who teaches on the BSc (Hons) Events Management course, was also given special mention in the ceremony when she received the Vice Chancellor's Teaching Award.