January 23, 2017 5.09 pm
This story is over 65 months old
Lincoln council leader fiercely rejects plans for unitary authority referendum
City of Lincoln Council Leader Ric Metcalfe has said a referendum on whether county and district councils should be dissolved in favour of a unitary authority would be "nonsense", accusing the county council of a "siege mentality". Lincolnshire county councillors will be asked to vote on whether the current council system with county, district and borough councils should be…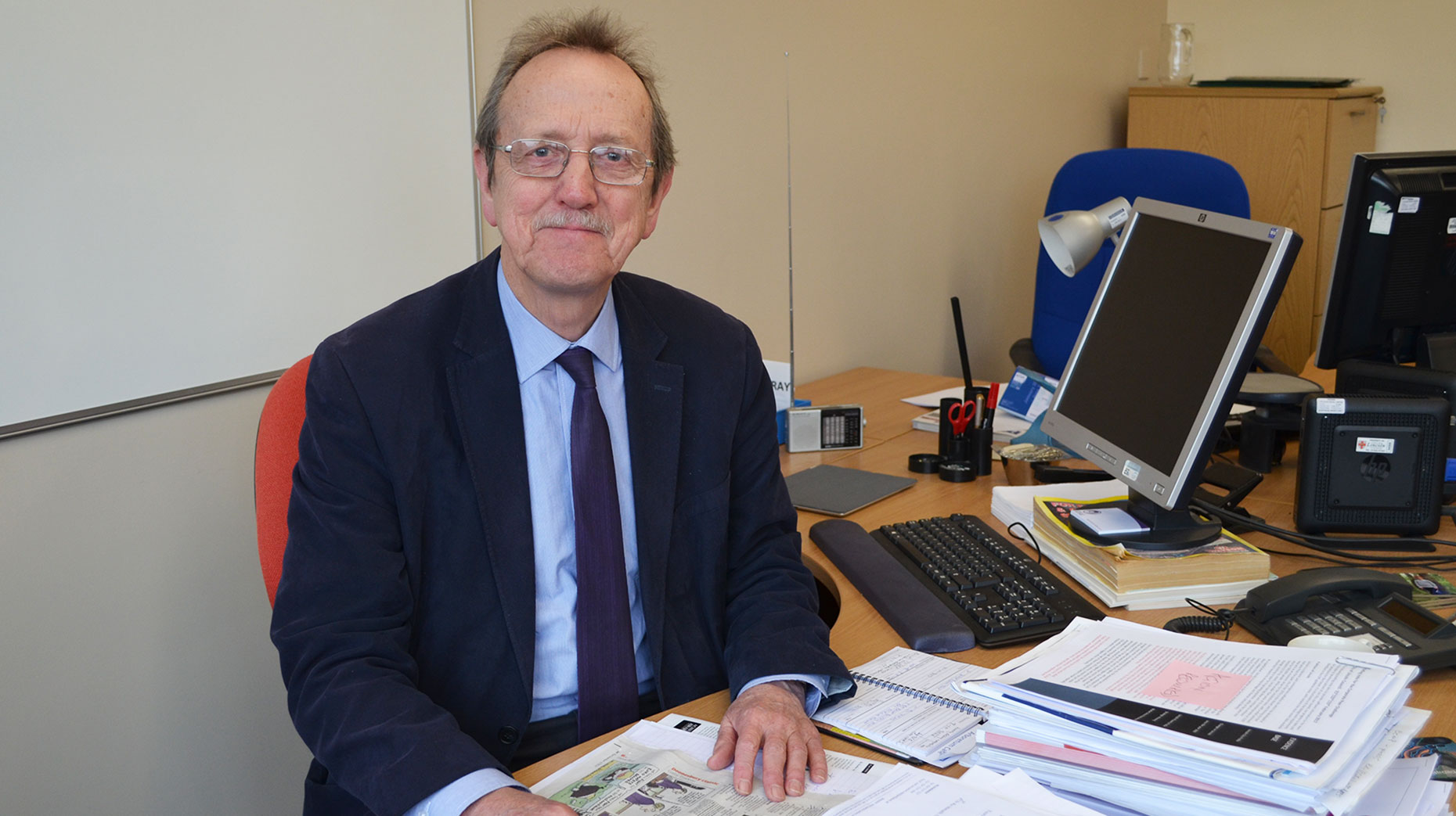 City of Lincoln Council Leader Ric Metcalfe has said a referendum on whether county and district councils should be dissolved in favour of a unitary authority would be "nonsense", accusing the county council of a "siege mentality".
Lincolnshire county councillors will be asked to vote on whether the current council system with county, district and borough councils should be scrapped for good at a meeting on February 24.
If approved, a referendum would take place on May 4, the same day as the Lincolnshire County Council elections.
---
ALSO READ: Lincolnshire County Council leader calls for referendum to abolish county and district councils for unitary authority
---
Lincolnshire currently has one county council and seven district councils: City of Lincoln Council, North Kesteven District Council, South Kesteven District Council, East Lindsey District Council, West Lindsey District Council, South Holland District Council, Boston Borough Council.
I will be asking the council to hold a public referendum on whether we should ask to go to unitary council status in Lincolnshire

— Martin Hill (@CllrmHill) January 23, 2017
The announcement was made by county council leader Martin Hill on Monday, January 23 on Twitter. He indicated the move could save the county up to £150 million over five years.
The notion is one which has been tabled previously, with Cornwall, Wiltshire and Northumberland given as unitary examples.
Possible models considered have also included splitting the county into three segments. 
Ric Metcalfe, leader of City of Lincoln Council told The Lincolnite: "The county council didn't consult us as district councils. I'm not sure that any one of the district councils in Lincolnshire are really entitled to just decide it's going to hold a referendum off its own back.
"It's a bit like me deciding to hold a referendum in Lincoln about whether we should have a county council.
"It's nonsense. What will a county-wide referendum mean? If the whole of Lincoln (and I think there will be a large majority) does not wish to be governed by a unitary county, where does that leave any proposal county wise to do away with the City of Lincoln Council.
"I'm not entirely surprised by the announcement. This is the county acting like a rogue council I'm afraid to say, because I think it's in a financial crisis. I think this is where this is coming from.
"The county council have long had an aspiration to see a county unitary, but it isn't a view shared by most district councils and certainly isn't one shared by ourselves in Lincoln.
"What will be the referendum question, the rules and interpretation depending on turnout? How binding would it be?
"There is a significant cost of course in the county in mounting a referendum. Referendums don't come cheap. The administration of them is quite expensive."
"My question regarding statements of saving the county money is 'to whom will these saving accrue?' The fact is the seven district councils have got a sustainable budget for the last five years. It's the county who are in more serious financial trouble.
"What they've got their eye on is to redistribute the funds that currently go into a range of other services in favour of the social care budget that is so acutely under pressure.
"A county unitary authority would be a very remote tier of government. The county is regarded as somewhat remote and not especially democratically accountable. The seven district councils are local, they are known by their communities, there is a strong democratic accountability, and that's what we should be striving for.
"You can't have it both ways. Services still need to be provided at a local level."
Council leader Metcalfe added that despite the county council's recent rejection of a proposal for £450 million of devolved government funding and powers, the city council retains ambitions to strike a collaboration deal.
"The county council have just turned down £450 million worth of devolution moneys that would have placed us in a much better position to address the problems of the county and are now turning to a siege mentality; 'Let's solve our problems not by collaboration, let's do out own thing'.
"I can't read the county council's mind. I can only on what others do and that is to speculate that there was some sort of agenda in the longer term about a preference for a county unitary rather than a combined authority.
"Collaboration is still on the table as far as I'm concerned and I think we'd be far better off seeing whether we can salvage a devolution deal, with or without the county council frankly."