January 30, 2017 9.03 am
This story is over 65 months old
Lincoln cyclist describes how air ambulance saved his life after horror crash with car
A cyclist from Lincoln has described how his life was saved by the Lincolnshire and Nottinghamshire Air Ambulance after he was left with severe head injuries following a terrifying crash with a car. As the charity completes their busiest year, undertaking 1,009 missions during 2016, 95 more than the previous year, Michael Govier has recalled the moment the charity…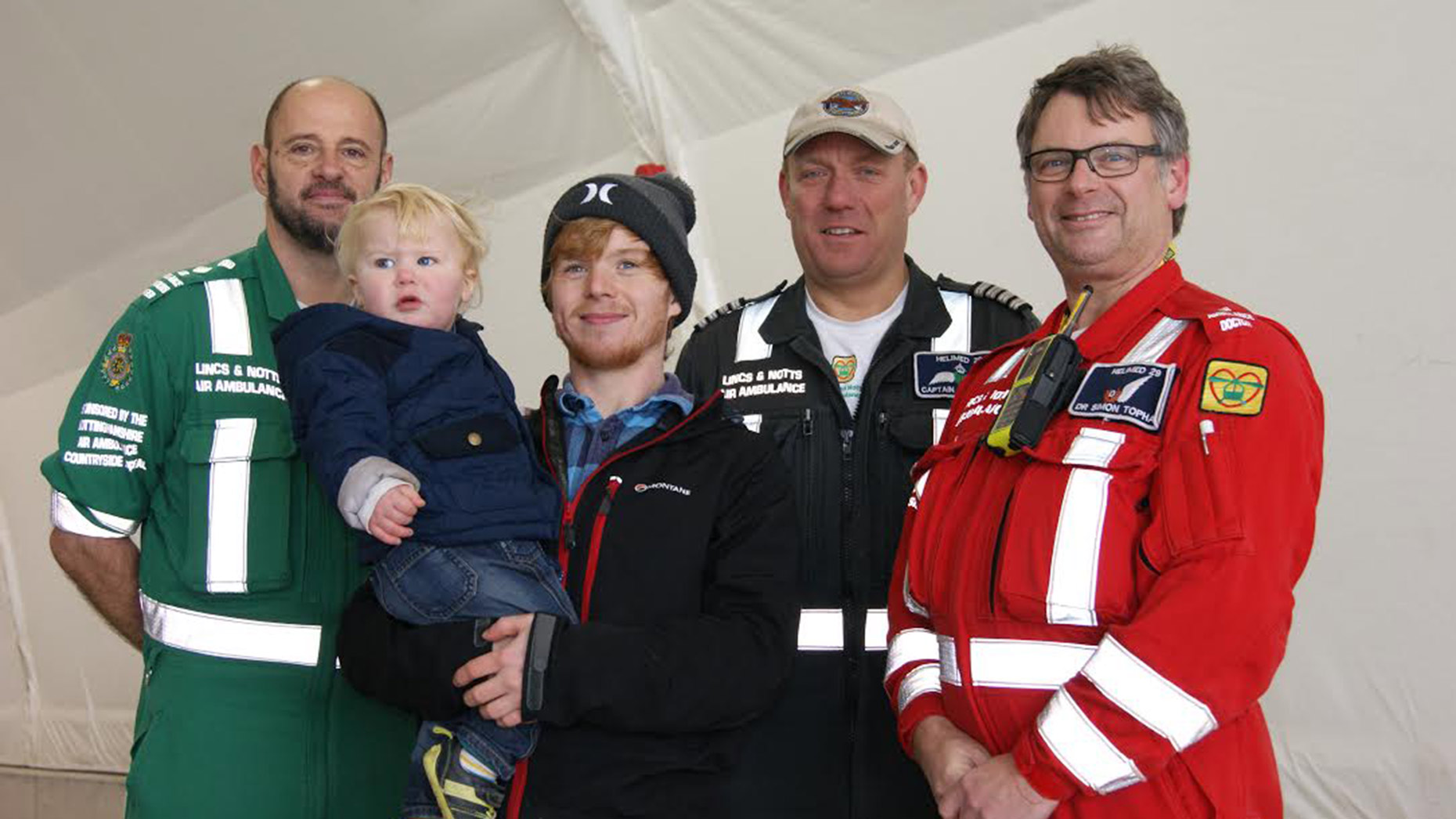 A cyclist from Lincoln has described how his life was saved by the Lincolnshire and Nottinghamshire Air Ambulance after he was left with severe head injuries following a terrifying crash with a car.
As the charity completes their busiest year, undertaking 1,009 missions during 2016, 95 more than the previous year, Michael Govier has recalled the moment the charity saved his life.
Michael had just finished work and was about to cycle home to Bracebridge in Lincoln at around 4.30pm on July 29, 2016, where his partner Melissa Hearn and their 13-month old son Evelyn were waiting for him.
Weather conditions had taken a turn for the worse and during the short ride home along Newark Road, towards the Doddington Road junction it had started to rain.
That rainy journey was the last thing Michael remembered before waking up two days later in Queen's Medical Centre, Nottingham.
Unknown to Michael, he had been hit by a car, and his head had taken the force of the impact when he collided with the car's windshield before ricocheting off.
Paramedic Roger Linnell and Dr Simon Topham jumped into the Lincolnshire and Nottinghamshire Air Ambulance's Rapid Response Vehicle and went on ahead while pilot Paul Smith and paramedic Jane Pattison followed in the helicopter.
Roger said:
"Michael had a serious head injury, you could see the swelling getting bigger as we looked at it.
"Dr Topham put Michael into a medically induced coma which allowed us to administer drugs to stop the swelling on his brain, take over his breathing and administer pain relief."
Miraculously, Michael was in ICU for just two days followed by five days on a specialist trauma and neurology ward.
Michael said:
"Without the Lincs & Notts Air Ambulance, I really believe I would not be here now to see my son grow up."
CEO Karen Jobling, said: "Every week I hear inspiring, heart-warming stories of people whose lives we have saved.
"This remarkable story is one of many that we hear.
"A heartfelt thank you goes out to all of these people."